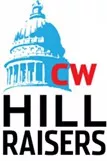 A tense fight has sprung up between a state senator in Utah and another in California, as the former seeks to spend more than $50 million in taxpayer funding on a coal-export terminal in Oakland, Calif., in order to ship Utah coal internationally. Utah lawmakers say the project is crucial to rural Utah economies, but the California lawmaker has strong environmental objections and is seeking to pass legislation in California to block it.
Senate Majority Whip Stuart Adams, R-Layton, is spending the final few days of the 2016 legislative session trying to pass
Senate Bill 246
, which would authorize lending out $51 million in sales-tax revenue to build a deep-water port in Oakland suitable for shipping Utah coal to Asia.
California state Sen. Loni Hancock, D-Oakland, who chairs the Senate Committee on Public Safety, strongly opposes Adams' bill, arguing that allowing several tons of coal to be shipped through Oakland would be a public-health hazard. "We don't want products coming in to our state that put people's health at risk," Hancock tells
City Weekly
. "If there's a product that is a public-health danger, it's our responsibility to try and stop it from coming in. Our community has strongly said that we don't want the land used for a coal depot, not only because of the immediate risks but also for the long-term impact on the environment. At the end of the day, we all breathe the air."
Adams says that while he's sympathetic to local communities being able to govern themselves, he doesn't believe that any state should stand in the way of another state's economic development. "I'm all for states' rights, and federalism. But I would hope that we would be neighborly," Adams says.
"It wasn't long ago that we were asked to allow electric-transmission lines through Utah with no access to the power ourselves, and it got built," he said. "Utah wants a strong economy, and we want to take care of our citizens and use our resources right. Utah's got the fastest-growing economy in the nation, while California's got some problems. So while they can govern themselves, I would appreciate it if they would let us govern ourselves."
Hancock says that the Utah senator's willingness to use taxpayer funding on the project is tantamount to government "picking winners and losers," and she is disappointed Adams is trying to "help along coal, which is a dying industry."
Adams isn't buying that argument. "This is a deep-water port. We can send coal through it, but we can also send potash through it and all kinds of stuff that we can haul," he said. "I can understand the environmental concerns, but we probably see that a little differently [in Utah]."
Adams went on to say, "We can all find problems with whatever energy source we like or don't like," noting that even windmills have extremely negative impacts on birds. "To tie this [project] solely to coal?" he said, "I'm a little dumbfounded."
Things are a lot different in rural Utah, Adams says, and many counties would be unable to survive if "we were to shut down" the production of coal altogether.
"This is a commerce issue," Gov. Gary Herbert told
City Weekly
at his recent press availability, "and perhaps the federal government needs to get involved. Those involved in natural resources have a right to say, 'Where can we find a way to ship our goods where we want to?' It's not right for governments to stop that from happening. We have a product, there are those who want to buy that product, we need a way to export it."
Eric Ethington
Gov. Gary Herbert
The governor wants to see the free market prevail. "Whatever the market demands are—whether that's more coal, more natural gas, or more livestock—the market should make that determination. Let's let the free market work."
Herbert was pushed by reporters to explain how the project could be classified as "free market" when taxpayer dollars would be used to put up the funding.
"This is an investment," Herbert replied, "it's not just an expense. You invest $50 million and you're probably going to get three, or four, or five-to-one return on your investment, so it's good for the taxpayer. [California] is trying to stop the free market from happening."
Herbert later added that he believes Sen. Hancock "illustrates the problem. Because we're a free-market society," Herbert said, "we are the healthiest, wealthiest nation in the history of the world."
Hancock says that if Utah is really interested in improving the economic vitality of rural Utah communities, the $51 million could be better spent. "Coal is dying, coal is going to be gone. So instead of propping up this dying, toxic industry with taxpayer money," she said, "now is the time to use those funds to start developing the alternatives. Maybe Utah lawmakers should spend $51 million on developing sustainable clean-energy jobs in those communities, and create a path for their future. There are surely better uses for economic development money and transportation money in the state of Utah."
In a letter to Adams posted on
her website
, Hancock announced that she has introduced four pieces of legislation in the California Senate that would restrict exports of pollution-inducing fuels. Two of the bills, she says, specifically relate to the proposed terminal in Oakland.
Hancock says the California legislative session is just getting started, and she is extremely optimistic about her bills' chances. "They'll likely be heard in April," Hancock says, well after the March 10 conclusion of Utah's session. "The response has been very positive, and our leadership is very supportive of the bills. You know, California has worked hard to position itself as a model of what can be done to contain catastrophic climate change, and [the Utah coal terminal] just puts everything at risk."
Adams' SB246 successfully passed out of the Senate Government Operations and Political Subdivisions committee along party lines on March 2, and is currently awaiting a hearing by the full Senate.
CW
In addition to covering state politics for City Weekly, Eric Ethington is communications director for Political Research Associates.