I love roasting Cornish game hens and this particular recipe, with an abundance of fragrant, delicious spices and herbs, is one of my favorites.
Ingredients:


2 Cornish game hens, giblets and backbone removed and split in half
1 Tbs. dried rosemary leaves
1 Tbs. dried thyme leaves
1 Tbs. cumin seeds
1 tsp. fenugreek seeds
1 tsp. fennel seeds
1 tsp. mustard seeds
1 tsp. curry powder
1 tsp. turmeric
1/2 tsp. cayenne pepper
1/2 tsp. coriander seeds
Kosher salt
Freshly ground black pepper
1/4 cup olive oil
2/3 cup dry white wine
2 green onions, minced
1 garlic clove, peeled and minced
1 Tbs. Worcestershire sauce
1 Tbs. soy sauce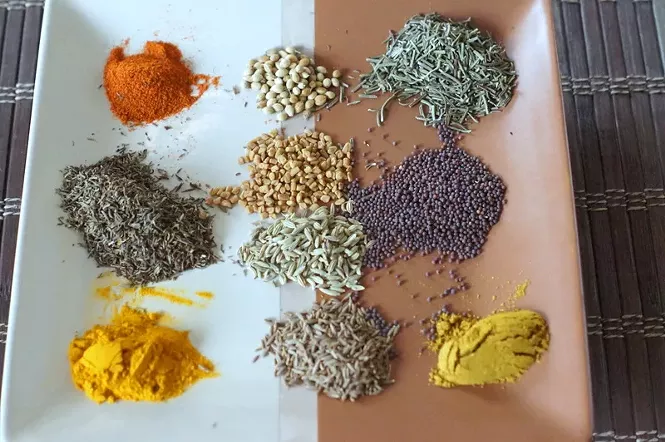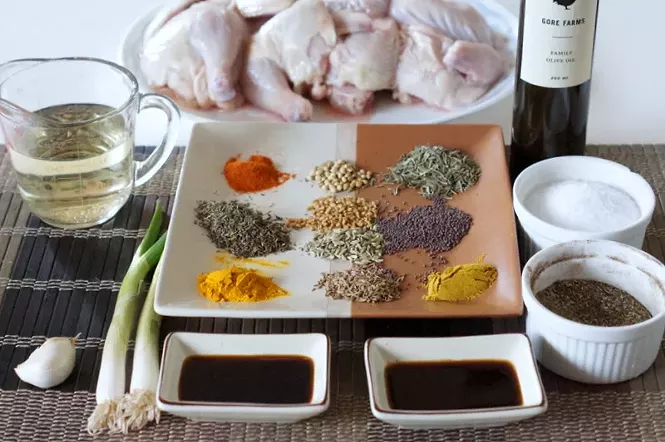 Method:


In a spice or coffee grinder, combine the rosemary, thyme, cumin, fenugreek, fennel, mustard, curry powder, turmeric, cayenne and coriander.
Grind the seeds and herbs into a course powder and pour into a bowl. Season with a pinch of salt and pepper.
Stir in the olive oil to make a spice paste.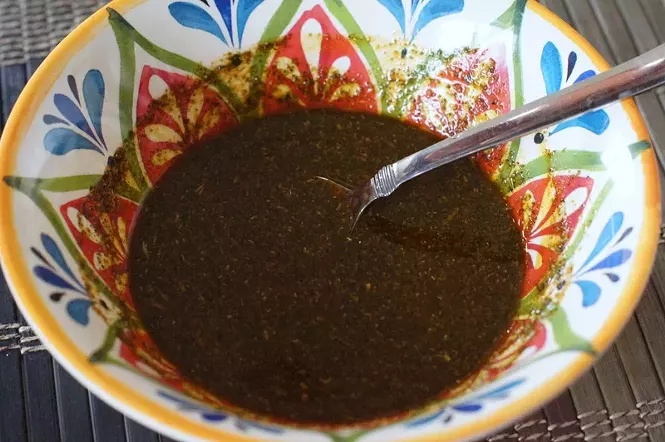 On a platter or large plate, rub the spice blend all over the Cornish game hen halves. Cover with plastic wrap and refrigerate for at least 4 hours, or overnight.
Heat the oven to 450 F.
In a small saucepan, bring the wine, green onions, garlic, Worcestershire sauce, and soy sauce to a boil over high heat.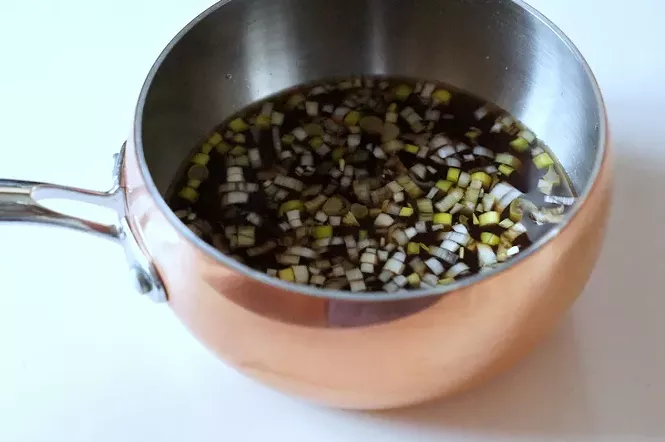 Simmer the sauce until reduced by about one-third.
Sprinkle the game hens with kosher salt and roast, skin side up, for approximately 20 minutes, until the hens are nicely browned and the inner thigh juices run clear. Baste two or three times with the pan sauce while roasting.
Serve drizzled with the pan sauce and serve.
Photos by Ted Scheffler