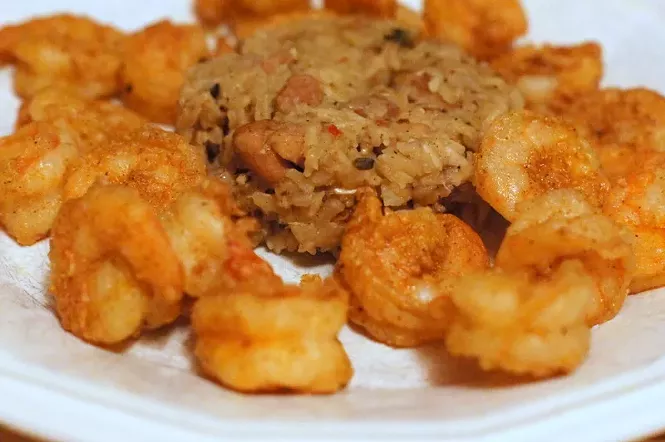 The hit of this year's Super Bowl (but they're great any time) at our house was one of my favorite finger foods: Cajun-seasoned fried shrimp poppers. I advise using small shrimp (crawfish tails also work great).
Ingredients:


1 Tbs cayenne pepper
1 Tbs ground cumin
1 Tbs chili powder
1 tsp freshly ground black pepper
1/2 tsp salt
1 cup unbleached all-purpose flour
Oil for frying (I prefer peanut oil)
1 lb small shrimp, peeled and deveined
Tabasco sauce or Louisiana Hot Sauce, to taste
Method:


Combine all the dry ingredients - the spices, salt, pepper and flour - in a medium-size bowl.
Heat the oil in a fryer to 350 degrees F.
Dredge the shrimp in the flour and spice mixture. Shake off any excess.
Cook the shrimp in batches, depending on the size of your fryer, until crispy and golden. It should only take 2-3 minutes.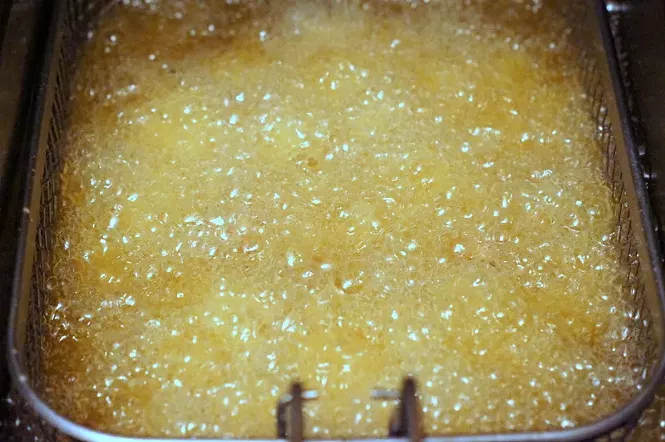 Drain on paper towels or brown paper bags and drizzle with hot sauce.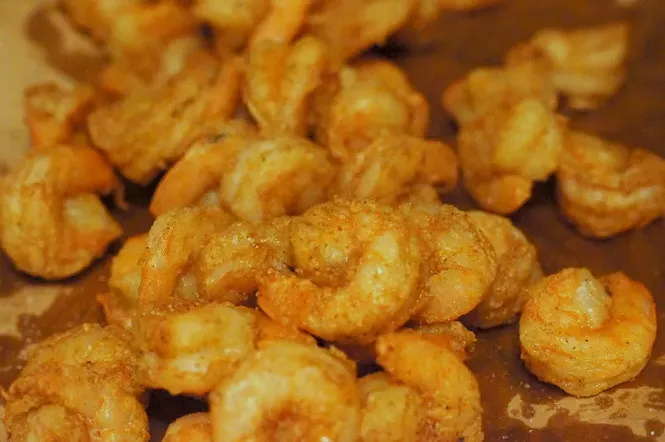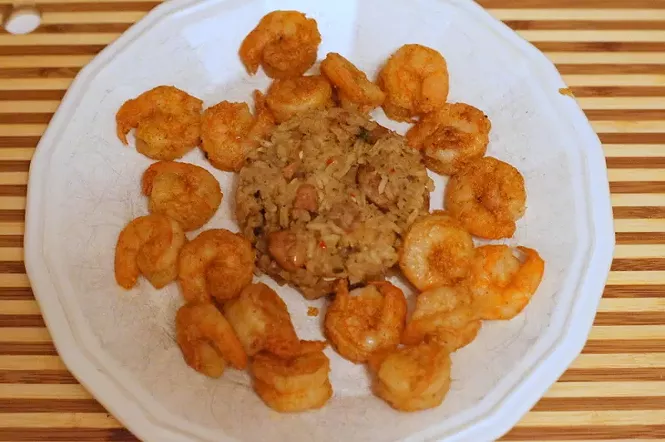 Photos by Ted Scheffler