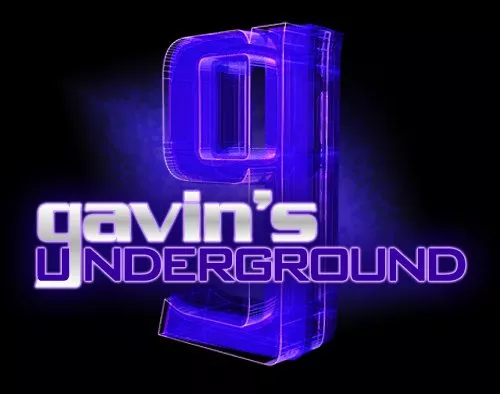 If you're a regular visitor to Downtown SLC, late last week you may have noticed some new additions to the sidewalks. From April 1 - May 8 (Mother's Day), the Downtown Alliance will be showing off outdoor interactive exhibits as part of its annual Downtown Garden Stroll. These items are fully interactive and are meant to be sat on and played with while you walk around the city streets. Today we chat with the Communications Director for Downtown SLC, Nick Como, about the event and what people can check out. (
All pictures provided courtesy of the Downtown Alliance.
)
Nick Como
DowntownSLCPresents.com
Gavin: Hey Nick, first off, tell us a bit about yourself.

Nick:
Born and raised in NYC, but traded in the skyscrapers of Manhattan and the pizza of Queens for the peaks of the Wasatch and the sand of the desert.
When did you come to work with Downtown SLC, and what do you primarily do?
About four years to the day. My job is to tell the story of downtown, so Utahns find and feel a connection to their capital city. Whether it is through social media, rich content on our website, editing
Downtown
the magazine, or speaking with media about current events—I am always happy to find something new and amazing about downtown and share it with the rest of the community.
How did the idea for the Downtown Garden Stroll come about?
By two people far more talented and artistic than I: my co-workers Kim Angeli (who recently departed the Alliance for new opportunities) and Kristin Beck, our director of urban activation. The original idea was to plant some tulips along Main Street to extend the incredible spring gardens at Temple Square a few blocks. Clearly, that was too easy of a way out, and we could do something more thoughtful, progressive and interesting than some planters. This is what Kim and Kristin came up with.
What was the initial planning like the first year it was rolled out?
Have you ever heard the term "building a plane while it's in the air?" That pretty much sums it up, but there's nothing like a deadline, a dedicated staff and strong art community who can come together and pull off the impossible.
What did you think of the initial success of the stroll?
It was wonderful. We had over 200 "selfies" taken on Instagram with our #DowntownGardenStroll hashtag as part of a contest. Plus, there were countless visitors, residents and office workers who stopped in their tracks to see what these pop-up gardens were all about.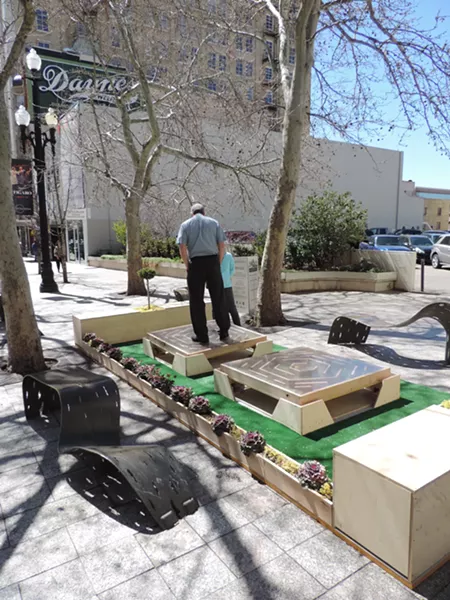 How did the artists come to be involved? Did you seek anyone out or make everyone apply?
We put out an open call for artists. Kudos to those who applied with only having our vision on a website and coming up with ideas. It truly does take a village!
How much testing is done on these exhibitions before they go out into the Utah weather?
That's probably something we would have to ask the artists, but I would think the durability to take into consideration is thousands of people touching and experiencing the installations for over a month. They all held up well last year.
What do you intend to do with the pieces when finished?
The installations belong to the artists, so some might be auctioned off or repurposed, but that is up to the individual artists. Last year we had one of the parks donated, which we gave away via the Instagram selfie contest I mentioned earlier.

What else can we expect to see from Downtown SLC over the spring and summer?
This is our 25th anniversary of both the Downtown Alliance and the Downtown Farmers Market. So, look for Opening Day on June 11 and a party in the park on June 25. Plus, GreenBike is back in full swing, and our fifth edition of
Downtown
hits newsstands in April.