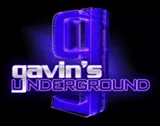 We've finally hit the spring run of Gallery Stroll events. We're seeing more people hitting the pavement, and more people taking allergy medicine and carrying tissues as they walk around. If you're allergic to everything, you might as well be somewhere pretty—which bring us to the exhibition at
Art 270
this month. On display were more than 20 artists and floral designers for the gallery's Floral Show. Today we chat with one of the participating artists, Lucy Corwin, as we look at the displays you can see all this month.
Lucy Corwin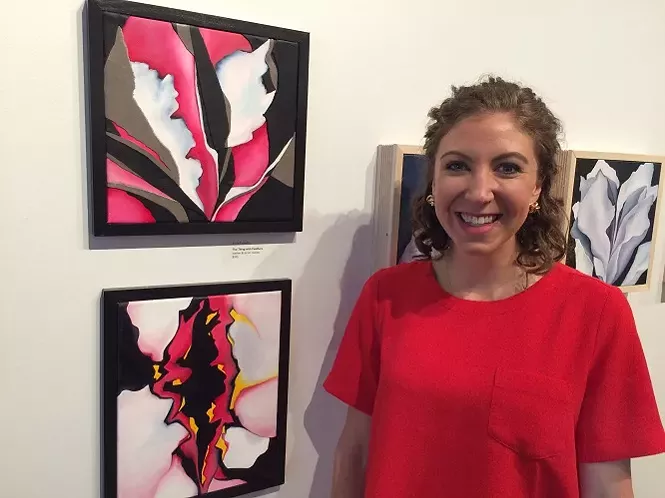 LucyCorwin.com

Gavin: Hey Lucy! First off, tell us a little bit about yourself.

Lucy:
Hi! I grew up in North Carolina with younger twin sisters and a little brother. My mom is a professionally trained chef, and my dad works in the dining room chair furniture business, so the six of us had the longest family dinners imaginable. As a result, I'm a bit of a foodie, and love having friends over for homemade pizzas and old-fashioneds (no fruit). If I weren't an artist full-time, I'd be a therapist. I enjoy hiking with friends, cooking with my boyfriend, kite-surfing, open water swimming, and pilates.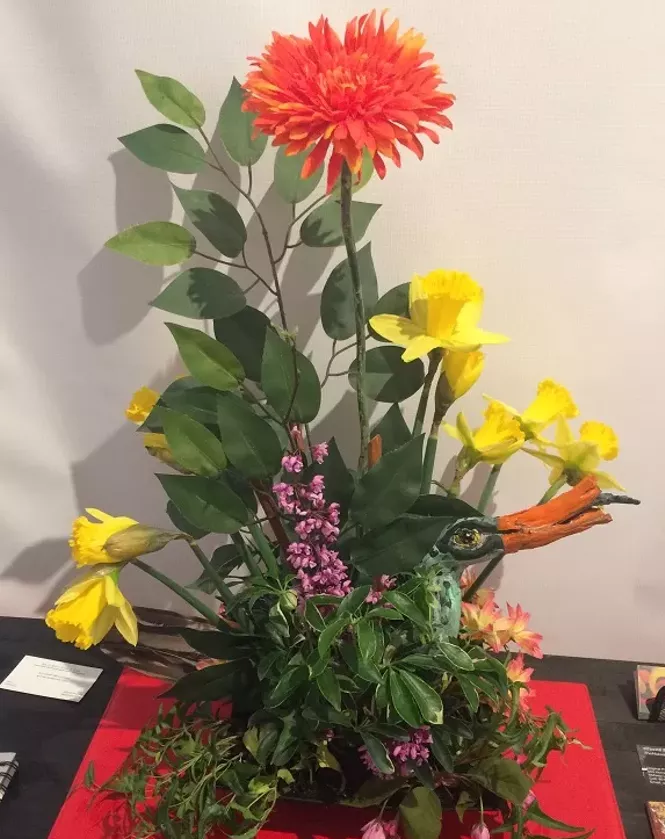 What first got you interested in art, and what were your early influences?
I've been fascinated with color for as long as I can remember. There were these pink, purple, orange and green rocks in the yard of my preschool that
were
the most beautiful things I'd ever seen. My parents and grandparents have an appreciation for art, so I grew up being exposed to fine art. As a kid, I could focus for hours on drawing a tree in the backyard. Thankfully, my parents observed this and sent me to art lessons at a little garage studio down the street. The art teachers from my youth, as well as my high school art teacher, had a great impact on my continued interest in art. They taught me how to draw horses and faces, shade to create depth, and create interesting compositions in my collages. All of those skills laid a foundation for what I do now.
What would you say was the biggest draw for you towards painting?
Color! Being free to play with color expands my language beyond black and white. The way the colors play off each other allows me to create a mood that goes beyond pencil and paper. I am also drawn to the way painting feels. I love the feel of the brush pressing against the canvas, leaving a trail of color in its wake. Painting with oils on canvas is like painting with vibrantly colored butter.
You received your Bachelors from Davidson College. What made you choose their program, and what was your time like there?
Davidson has a gorgeous art building. Seeing the bright, airy senior studios, the well-curated galleries and their impressive collection of art, I was sold. Davidson also offers an amazing liberal arts education. Getting to learn about music history, abnormal psychology and Hinduism alongside my etching and sculpture classes really expanded my perspective. I had wonderful professors both in and outside of the art department who taught me how to think critically and who challenged me to ask good questions rather than offer answers in my work. My drawing professor, Cort Savage, made us write a hundred questions every week, from which we had to draw upon to explore in our work. When I wasn't sequestered away in the art building or studying art books at the library, I loved meeting friends for mochas at Summit Coffee to talk about books we were reading and our weekend plans.
During your time there, what drew you toward abstract art, and what did you find most appealing?
To be completely honest, my painting professor, abstract artist Herb Jackson, was a bit of a hard-ass. An upperclassman had said that to survive Herb's critiques, it was best if you painted abstractly. So I tried it, and fell in love. The freedom that non-representational painting gave me to express myself and to play with color from my imagination was such a refreshing break from years of perfectionistic, precise still-life drawing and painting.
What was it like for you early on breaking into galleries and taking part in solo and group exhibitions?
As a senior in college, we had to create and publicize a solo exhibition. It was my first solo show, and it sold out during the opening. I was really surprised that people liked my work enough to buy it, but I still had little confidence that that would translate in the real world. After college, I worked for a gallery owner and was able to paint and sell my work in NoDa, Charlotte's initial artsy neighborhood. Seeing strangers' interest in my work gave me more confidence to take part in solo and group shows. I also received a steady flow of commissions from clients in Charlotte, Las Vegas, and London. In a lot of ways, I am starting over here in Utah. Re-entering the art scene after taking a five-year hiatus to explore other passions is both exhilarating and challenging. I'm re-learning how to approach galleries, take risks, handle rejection, and keep moving.
What eventually brought you out to Utah? How do you enjoy it compared to North Carolina?
I moved to Utah in 2009 to work as a wilderness adventure therapy guide. I'd dreamed of starting a wilderness therapy program for teens since I was 14, and with the recession taking its toll on art sales, it seemed like the perfect time to explore that desire and move out west. I LOVE Utah. The first year here, I spent more nights under the stars than in my bed. Getting to backpack Coyote Gulch and rock climb in Crawdad Canyon made me want to stay here forever. I feel so grateful to live here. The openness of the west, both geographically and ideologically, fit for me. Perhaps it was just the change of scenery, but Salt Lake felt fresh, edgy and cultured compared to my experience of the South. I do miss my friends and family from back East, the gold and crimson fall leaves, wine and full-strength beer in the grocery store, and the abundance of rivers and lakes.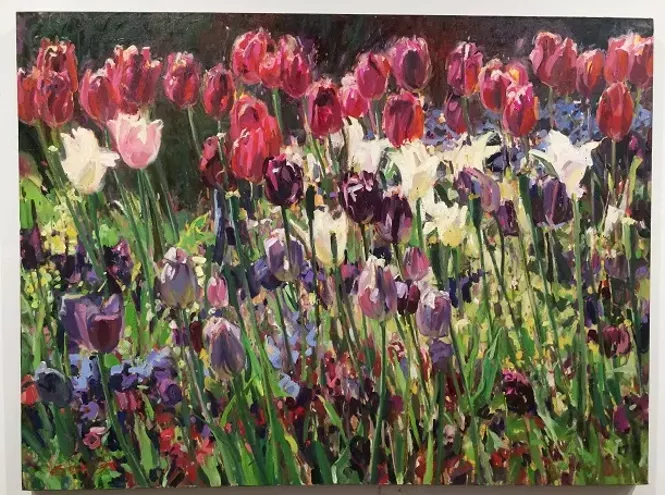 What's the process like for you when creating a new piece?
I typically start with a color palette in mind, and often also a concept or emotion. For example, after seeing the Sundance film
I Am Michael
last year, I wanted to do a piece about judgment. So I picked a palette of bluish grays to convey the gray area between conflicting perspectives and the temptation on both sides to judge others' choices. Once I've determined the concept and color palette, I begin painting. I don't sketch anything out. If I start with an end result in mind, I tend to get frustrated because it never looks like I envision it. And I'm open to evolution. Sometimes the idea I start with morphs into a completely new concept, emotion, or color palette as I work. My work is about the process, so staying in the moment and trusting I'll figure out each next step is my focus.
Considering the genre, how much do you play with each piece before you decide its finished?
When a painting feels like it's finished, there is a flow to it where my eye doesn't get stuck on any one part. Some paintings work right away and others require some wrestling. With the latter, if I can wade through wanting to throw the painting out the window, I eventually get to a point where it all comes together and flows.
How would you say your style has changed over the years from where you first started until now?
The style of my work has become more spatially open. I utilize an empty space in each piece now, giving it more breathing room. I think the change echoed my internal psychological shifts. I started creating more space for myself to be who I am, learning to accept all parts of myself, the good and the bad. It also became important to me to keep the space open to thinking about all the possibilities instead of one answer. The work now feels less anxious and tight. Viewers have also commented that the openness lends a sense of peace and calm to the paintings.
Tell us about the artwork you have on display for The Floral Show.
I have five pieces in this show, one of which is a tryptic, a three-part painting. It's fun to be a part of this show because my paintings are different than the other literal floral pieces you'll see. I didn't paint any of them to resemble flowers, but they each have a floral quality in their abstraction. They look like flowers, but there's a different emotional meaning to each of the paintings. "The Thing with Feathers" is named after one of Emily Dickinson's poems, which begins with, "Hope' is the thing with feathers / That perches in the soul." That piece represented hope to me. The tryptic is called "Becoming" and is about relaxing into the process of creating.
How has it been working with Art 270 to put everything together?
It's been a great experience. Terrence, the gallery owner, is unique in his approach to shows. I love how he picks a theme and invites artists to participate around that theme. He really has a rare creative vision for how it will all come together. And he did an awesome job hanging the show. It flows seamlessly from painting to painting and artist to artist. Even the gallery space itself, with its long white walls, wood floors, and tall ceilings, allows visitors to focus on the art without distractions.
What do you think of the other pieces on display and who would you say is your favorite?
I love each artist's unique take on the Flora theme. Pilar Pobil's whimsical flowers and painted frames beautifully contrast Anna Prosvirova's detailed watercolors. I also really like Judy Calhoun's pastel
plein
air paintings of Alta's Albion Basin as well as the vibrant glazes on Jon Jensen's oil paintings. I can't pick a favorite!
What's your take on the current art scene in Utah?
The Utah Museum of Fine Art,
UMOCA
, and Springville Museum of Art put on great shows. As an artist trying to sell, though, Utah can be a challenging market. Landscapes, religious art and western themed art seem to do well here. While there are pockets of abstract collectors and curators here in Salt Lake City, I hope the appreciation for abstract art will continue to broaden. I think just as the restaurant and bar scene is branching out in new and exciting ways with the opening of HSL and Ruin, the art scene will continue to grow and expand as well.
Who have you been checking out lately as far as SLC artwork goes?
One of my favorites is Jennifer Rasmusson. She actually lives in Cedar City, but she is represented by "A" Gallery here in Salt Lake City. She paints gorgeous textured abstracts. Tyler Swain is an excellent artist and does these great symbolic fruit and thorn paintings, which are featured in galleries around the state. As far as landscapes go, my favorite Utah landscape painter right now is Rob Colvin, whose work can be seen at Modern West.
What can we expect from you over the rest of the year?
I plan to become more immersed in Utah's art scene. I want to meet and connect with individual artists here in Salt Lake City and experience more of SLC's artist community. On that note, I'm part of Avenues Open Studios. We'll be hosting our annual event in September. My work will also be in several more group shows this year, including the Art of Our Century Exhibit at UVU's Woodbury Art Museum this summer. I also plan to work with galleries outside of the state. Most importantly, I want to continue to grow as an artist and explore new ideas, color palettes and concepts in my paintings.