One of the most popular multiplayer games to hit PC in the past few years will be released on Xbox One today, giving console owners a taste of something that is ready to hit a new peak.
In what's felt like the longest Early Access game ever to be on Steam,
SpeedRunners
has become a cornerstone of quick competitive gameplay since its premiere full release nearly two years ago. The game—created by tinyBuild Games and DoubleDutch Games—puts up to four players in a high-speed race where you're running through long mazes in an attempt to be the sole survivor. Players race until their character is forced out of the camera's perspective of the leaders, eliminating them from play and eventually causing the screen to shrink until there's only one player left. There is no finish line; it's all elimination, with players being given the ability to use grappling hooks, missiles, freeze guns, boxes and other tricks to outsmart and outrun their opponents. The first to reach three victories is the winner.
"It took a lot to get
SpeedRunners
to where it is today," said tinyBuild's Managing Partner, Luke Burtis. "Lots of grassroots moments in the community for the player base as well as the competitive scene. It's been a long ride, but we're extremely pleased with the initial success of
SpeedRunners
and look forward to the launch today and it coming to consoles this summer."
The game received little attention at first when it was pre-released in June 2013, gaining a steady audience over the first half-year of its run. Originally the game was sold as part of game-bundle packages where people paid for it at a discounted price, with the company admitting they gave away $2 million in sales during the initial run. But the true success of the game came when Let's Players started utilizing it as a chance to play against other gamers for new episodes of their series. The hilarious gameplay, mixed in with the commentary of famous players, quickly sparked interest from the general gaming community, many of whom purchased the game after the bundles were gone and launched the game toward 1 million sales by 2016.
The popularity among the YouTuber community helped launch special YouTuber Pack DLC content, which included popular games like Pewdiepie, Markiplier, Dodger, Jesse Cox, CinnamonToastKen, Peanut Butter Gamer and more in late 2014. The DLC was created in a twofold move to see how doing DLC worked and how it would affect an early-access game. The new content was also in conjunction with a $20,000 cancer research donation tinyBuild made. As the game grew, deals were made to bring more characters into the Speedrunners universe, including deals with
Payday 2
,
Octodad
and
Team Fortress 2
.

So now, having been on the market for 34 months,
SpeedRunners
officially releases a full version today. It's a task that was no easy feat for the company, as Burtis recounts: "There are many, many
reason
why it has taken so long. The main one was the fact that people kept on getting better and better at the game, and thus made it so we needed to continually tweak the game to keep up with the competitive players (
SpeedRunners
is an official ESL eSport).
Also
it took us a good six months to a year just to break the curse of the indie multiplayer."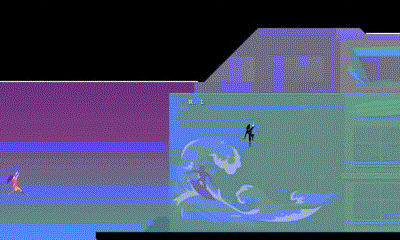 The release will bring brand new features that will make the most die-hard competitor flinch, including a Mario Kart-style single player campaign, new animated opening cinematics, and a Trail Shop for their characters. But the most innovative addition that will get people talking is the Twitch betting system, allowing viewers to bet on who will win each race via Twitch chat, and earn them credits to buy in-game items, not to mention increasing the popularity of the game among Twitch streamers.
Looking ahead from the launch, there's a special event at PAX East happening tomorrow night, and tinyBuild looks to be doing more down the road, but isn't yet getting into specifics. "We will have to see. We're doing a lot of experiments with the Steam workshop and Twitch. We'll have more details on that closer to summer," said Burtis.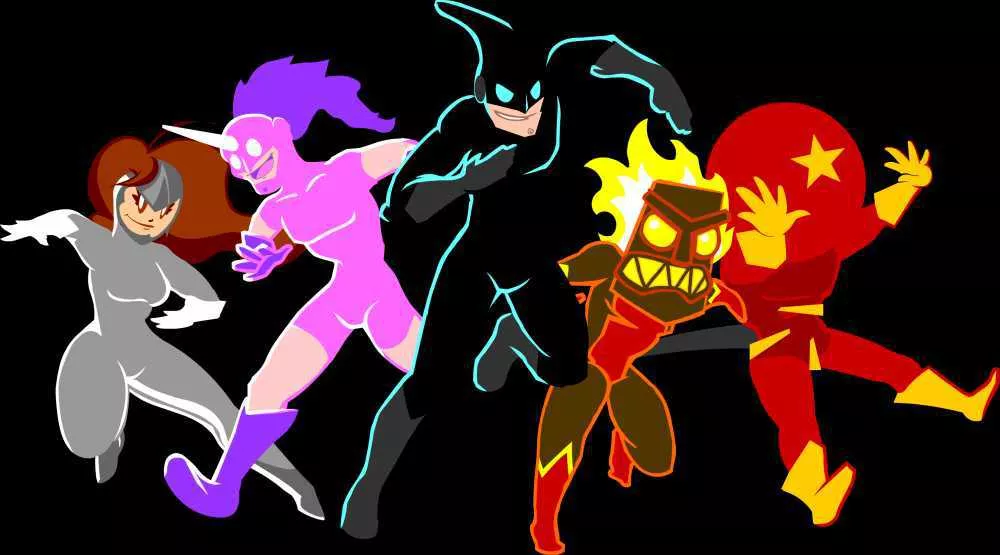 SpeedRunners is available for $14.99 on Steam right now, with the 4-Pack edition available for $39.99.