I love a good potato chip. However, it seems to me that most commercial potato chips don't really taste like potatoes anymore. So, when I want first-rate, thick and crunchy chips, I make them myself. It's actually very easy when you just follow a few simple but critical steps. Here is how I do it.
Ingredients:


1 lb. Russet potatoes, scrubbed
2 Tbs. white vinegar
Peanut oil for frying
Kosher salt
Method:


Preheat oil in a fryer or Dutch oven to 325 degrees F.
Slice the potatoes into 1/8-inch slices. I highly recommend using a mandoline or V-slicer.
Place the potato slices in a large bowl of cold water as you slice them. This will help remove some of the starch.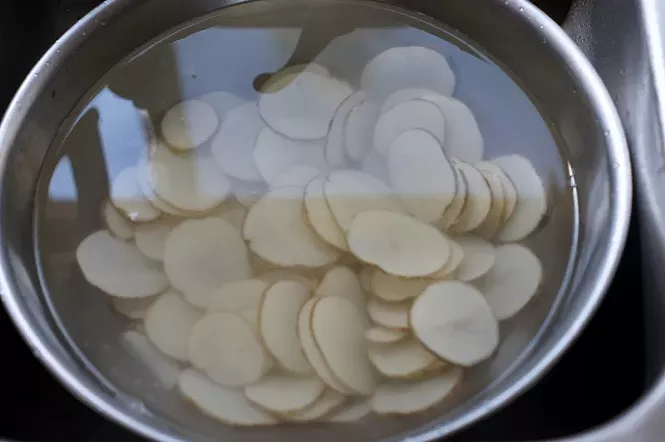 In a large pot, bring 2 quarts of water to a boil with the vinegar.
Drain the potato slices in a colander.
Place the potatoes into the pot and boil the slices for 3 minutes.
Drain the potato slices and spread them out on kitchen towels or paper towels. Allow them to air dry for about 5 minutes.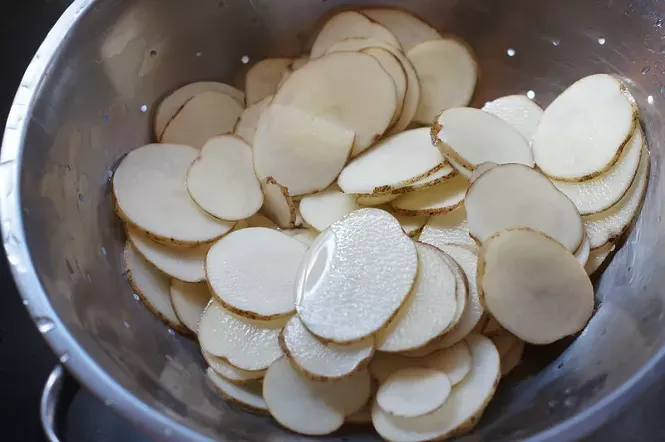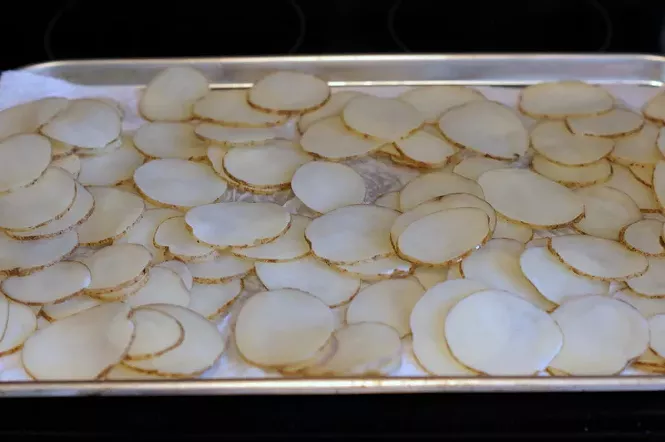 Carefully place about one-third of the potatoes into the hot oil. Don't overcrowd the potato slices. Fry, stirring occasionally with a wire mesh spider for 6 to 10 minutes, until the potatoes stop bubbling in the oil.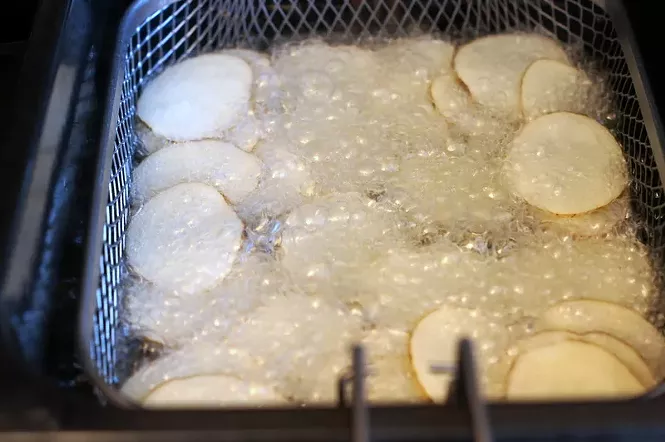 Transfer the chips to a platter lined with paper towels or onto a paper grocery bag. Sprinkle with salt.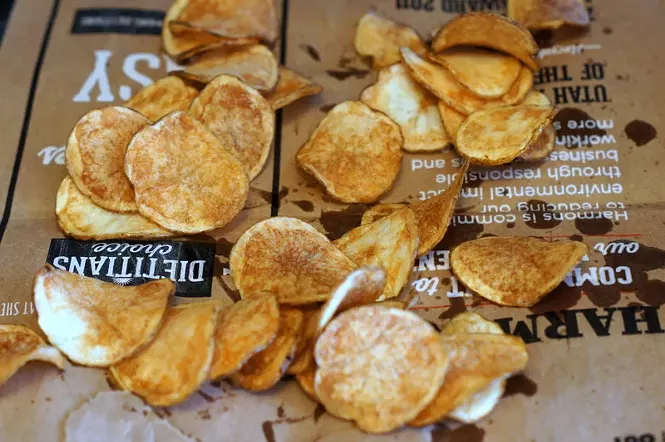 Repeat the frying process with the remaining potato slices.
Photos by Ted Scheffler