Not every accomplished illustrator in town is working on some super-secret project, looking to create the next great underground comic book title. Some are creating successful works that your kids read. And that's actually kind of cool, as many of us forget about the works we grew up with in school, or ordered via Scholastic in some form. Matt Loveridge, for example, is currently working on the
Looniverse
series, while also producing works that aim more at a younger crowd. We chat with him today about his career and the projects he's currently working on. (
All pictures provided courtesy of Loveridge.
)
Matt Loveridge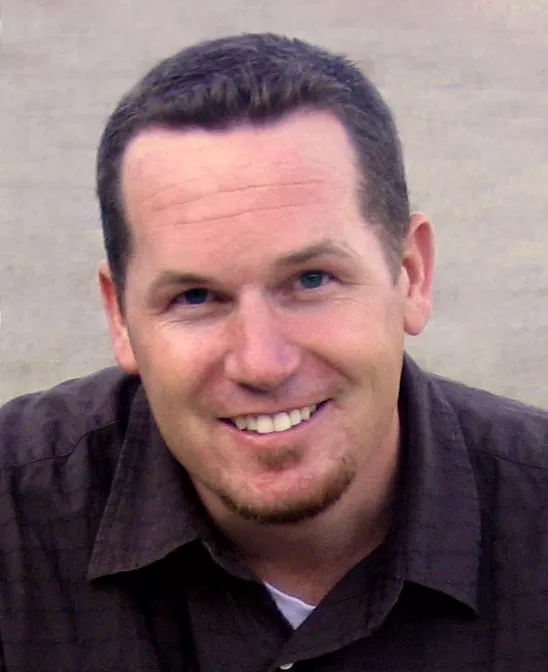 MattLoveridge.com
Gavin: Hey Matt, first off, tell us a little about yourself.
Matt:
I grew up all over Utah, mostly small rural towns. I think that was a really great opportunity for me as a kid to just explore and let my imagination run wild. When there aren't a lot of things to do you have to get creative to keep yourself busy. I was the middle child of a large family and I loved it.
Family
is important to me. Now I have five kids of my own, and it always makes for
fun
and interesting situations. My kids are a great source of inspiration and comic relief.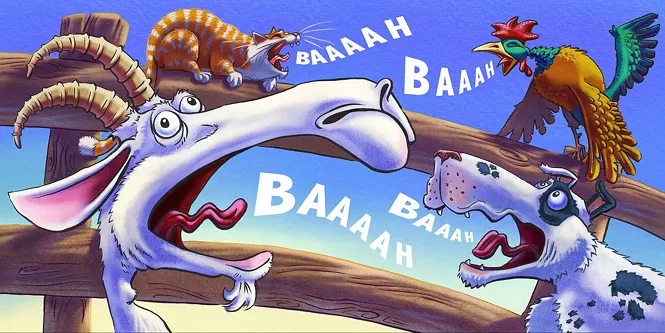 What first got you hooked on art, and what were the big influences on you?

That's tough to pinpoint. I've always loved art, no matter what form. Picture books, comic pages, cartoons, paintings. I loved picture books. Dr. Seuss, Bill Peet, Shel Silverstein, Bill Watterson: They all created some of my favorite work. I remember growing up, my grandma used to have old Norman Rockwell calendars. I would flip through them and just eat them up. He was so great at telling a story with so much humor and emotion in a single image.
What kind of stuff did you create growing up?
I created a lot of goofy stuff. I always drew animals; I still enjoy drawing animals. There's just so much variety in the animal kingdom. I do remember when I was about 10 going through a gladiator/warrior phase. Thankfully, I pulled out of that.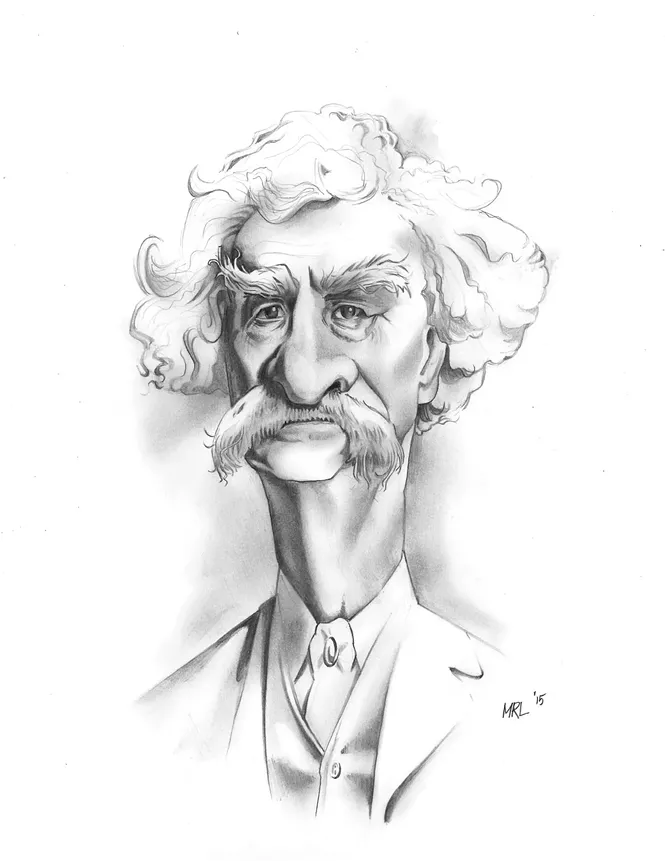 What made you decide to study art at BYU, and what was your time like in their program?
The type of art I found myself gravitating towards was children's book illustrations. I had heard good things about BYU's illustration program and decided to apply. For me, the illustration program was really good. I had great instructors who really knew their stuff and had successful careers as artists. What I felt that I gained from the experience was learning how to better receive criticism and reevaluate my work and try to improve it. It really helped me to leave my comfort zone.
While you were there, how was it for you breaking into the local art scene?
I think breaking into any art scene is difficult. One thing I learned early on, though, is that the local illustration community is a pretty friendly and gracious group of people. While I was there, I made some great friends that did a lot towards helping me get my first work, but yeah, it was still pretty difficult.
What eventually made you decide to become a freelance illustrator?
I went on an LDS mission to the New England states. While I was out there I met a very talented Illustrator, Kevin Hawkes. He let me look around his studio, and showed me some of the art he was working on, as well as some of his books he'd done. I was hooked. When I got back from my mission, I kind of chickened out and talked myself into pursuing architecture, then engineering, which devolved into drafting. But after working in that field for awhile and talking to my wife, we both decided that I might be happier going back to illustration. She was right.
What's the process for you when creating a new piece, from concept to final product?
I start in pencil. My sketches are usually very loose and rough. Once It starts to feel more solid, I usually go one of two ways. I'll either finish drawing it in detail in pencil and painting with acrylic, or I'll do my line work with an ink brush pen, then scan it and color it digitally in PhotoShop. Most of my stuff lately has been the brush pen with digital color.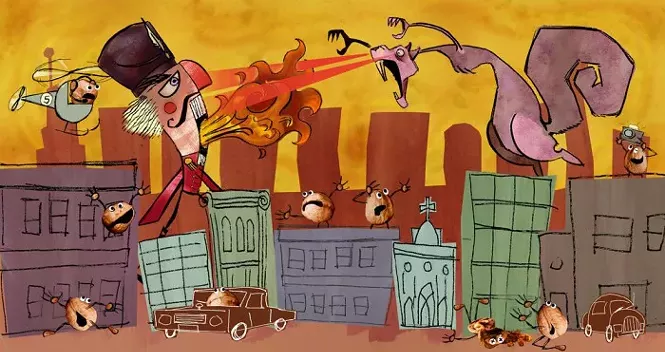 Do you find yourself changing things as you go? Or when you get an idea, do you stay with it until the end?

Sometimes I'll feel like I come up with a better idea as I'm working on a piece, but I do carry a lot of ideas through to completion without much change along the way. It's maybe 30/70.
What would you say was the biggest inspiration behind the cartoonist style you have?
I would say it mostly stems from a desire to evoke a lot of emotion and movement in a character. I guess my style allows me to do that.
What was it like working on the Looniverse series?
It was really exciting because it was my first real job working with a publisher. It did get a little crazy. At the beginning of the process, my wife became pregnant with twins, so between the pregnancy and birth, sleep deprivation and deadlines for artwork, it was all a bit of a blur.
What's it been like working with Scholastic and getting your work published with them?
It's been great. They're a well-known publisher with a good reputation—and on top of that, they were all really great to work with.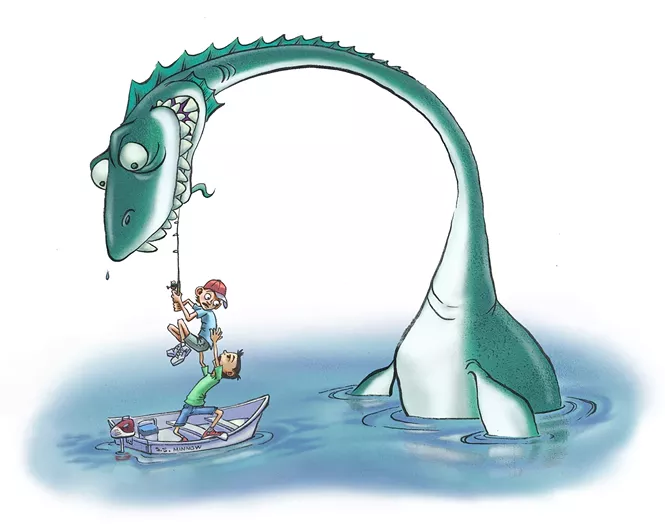 Do you prefer working on kids' material, or more mature works, as that stuff is more a side-gig?
I do prefer working on kids' material, or at the very least, material that doesn't take itself too seriously. I like being able to inject a little humor in my artwork and be able to have some fun with it.
Looking down the road, what projects are you currently working on?
I've been doing a lot of work lately for
Raz-Kids
, which is an online reading program that a lot of different schools use to help track kids reading progress. I also have several stories that I've written and illustrated that I'll be trying to find a home for in the future.
What can we expect from you over the rest of this year?
Just recently I've started getting involved with different local venues and conventions, like Salt Lake Comic Con and Swiss Days. So that's been really fun, to get to meet people as they come by the booth and buy some art. Other than that, I'll just be working on whatever comes my way. That's the fun part of this job: There's always something new.