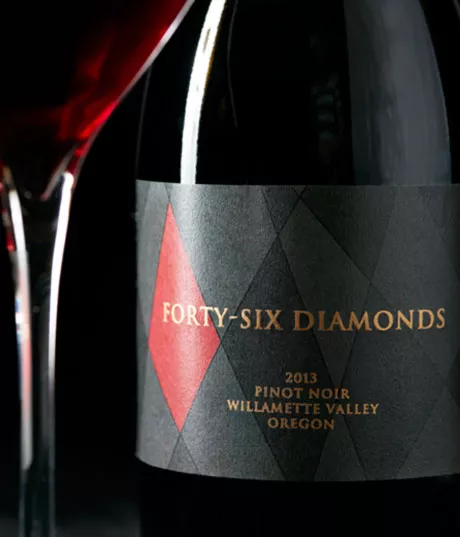 Since 2004
Fleming's Prime Steakhouse & Wine Bar
has released iconic wines under their Forty-Six Diamonds label. Each release is created to capture the outstanding characteristics of an individual winemaker.
To create Fleming's latest bottling in the Forty-Six Diamond series, Director of Wine, Maeve Pesquera, traveled to Oregon's Willamette Valley to partner with the owners of renowned Chapter 24 Vineyards.
Chapter 24 takes its name from the Last Chapter of Homer's epic tale, The Odyssey. Often referred to as Reunion and Resolution, Chapter 24 of The Odyssey, resolves the conflict between Odysseus and the Gods so that Odysseus' narrative with his Wife, Son, Father, Poseidon, Athena and Zeus himself can be reset to begin again.
Chapter 24 is known for producing outstanding Pinot Noir, and in conjunction with Fleming's they've crafted
Forty-Six Diamonds 2013 Pinot Noir Willamette Valley
.
Available exclusively at Fleming's, this harmonious wine has a limited release of only 500 cases and can be purchased for $18 per glass or $72 per bottle.