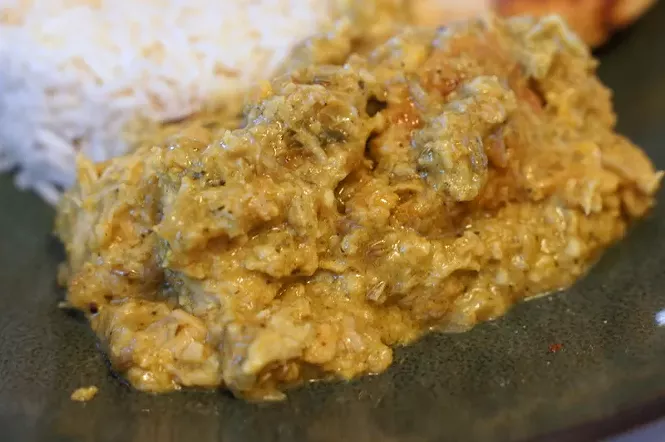 American Actor and comedian Aziz Ansari was born to Muslim parents from India. One of his favorite family dishes is the chicken korma that his mom, Fatima Ansari, cooks.
I came across Fatima Ansari's korma recipe in my favorite food publication,
Lucky Peach
. With a couple of minor adaptions, here is Ansari's chicken korma recipe. It's delicious!
Please note that this requires some advance preparation. The chicken needs to marinate overnight.
Ingredients:


2 lbs. skinless chicken, preferably dark meat, cut into bite-size pieces
Salt and pepper, to taste
1 tsp turmeric powder
3 cloves garlic, pounded into a paste
1 1-inch piece of ginger, peeled and finely chopped or grated
1/2 c. plain yogurt
2 Tbs. vegetable oil
1 medium onion, chopped
2-3 serrano chiles, minced (seeded, if desired)
1 tsp. garam masala
1 tsp. ground coriander
1 tsp. ground fennel
1/2 c. cashews
1/2 c. cilantro leaves (I don't like cilantro so I substitute parsley)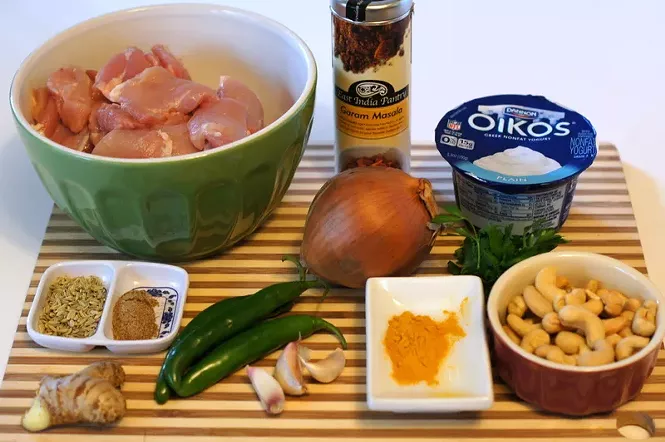 Method:


Chop the garlic and, using the side of a chef's knife, mash it into a paste.
Salt and pepper the chicken pieces, to taste.
In a large bowl or plastic bag, combine the chicken pieces, turmeric powder, ginger, garlic paste and yogurt. Marinate in the refrigerator overnight.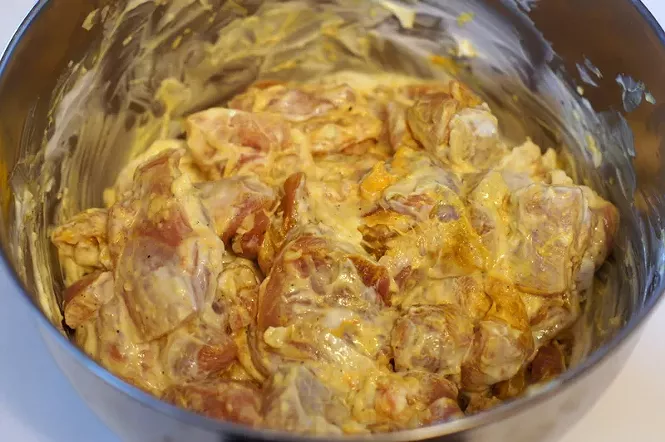 In a small food processor or with a mortar and pestle, grind together the coriander, fennel, cashews and cilantro/parsley.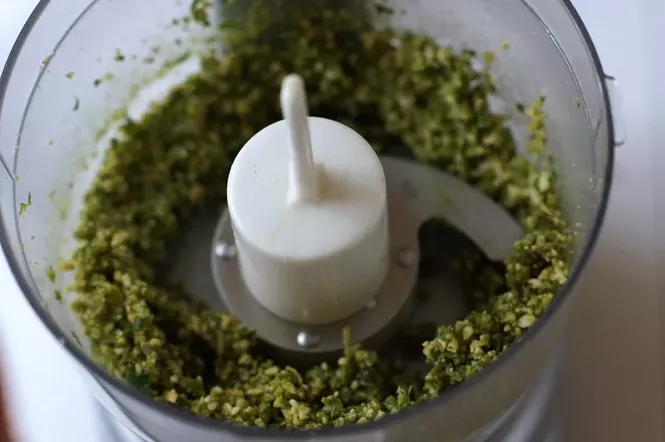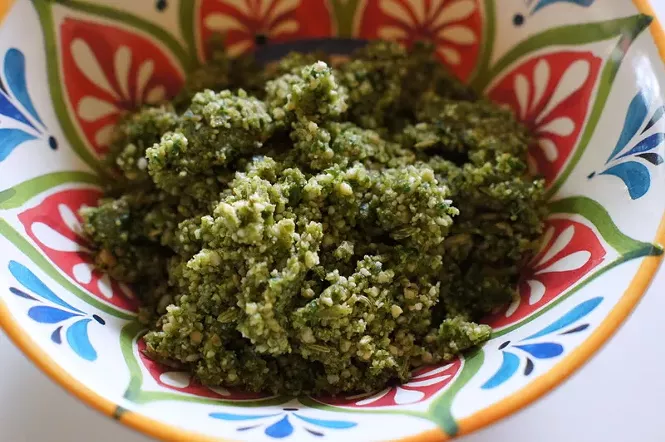 Heat the oil in a large skillet or saute pan over medium heat. Saute the onion and chilies with the garam masala until fragrant and browned, about 10 minutes.
Add the marinated chicken and cook for another 10 minutes, stirring occasionally.
Add the coriander, fennel, cashew mixture to the chicken. Mix well.
Cover the pan and cook until the chicken is cooked through, about 40 minutes.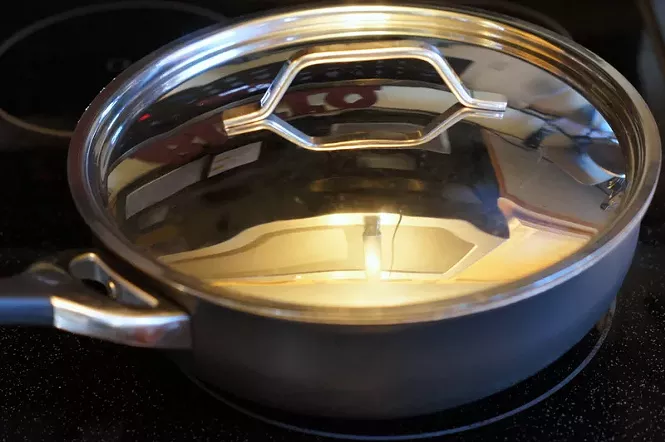 Serve with basmati rice and naan or chapati.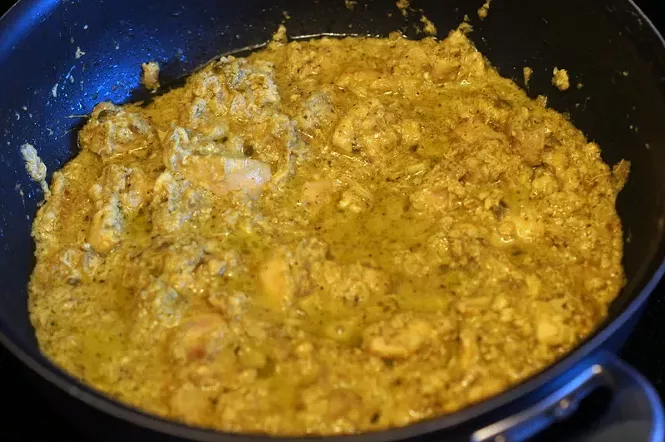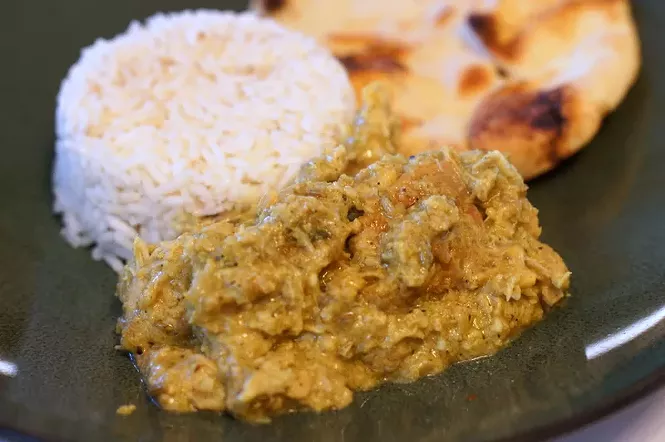 Photos by Ted Scheffler