The cavalcade of gaming that is E3 took place last week. If you're a gamer and didn't know, you should probably step away from the controller for an hour, and go see all the hype and trailers. There's a lot to unpack from the most recent convention—
Dishonored 2
,
We Happy Few
,
Prey
, a new
God Of War,
all of which have been dissected more times than a bag of frogs in a science class. But the one that caught my eye was an old friend I've been waiting seven years to play:
The Last Guardian
.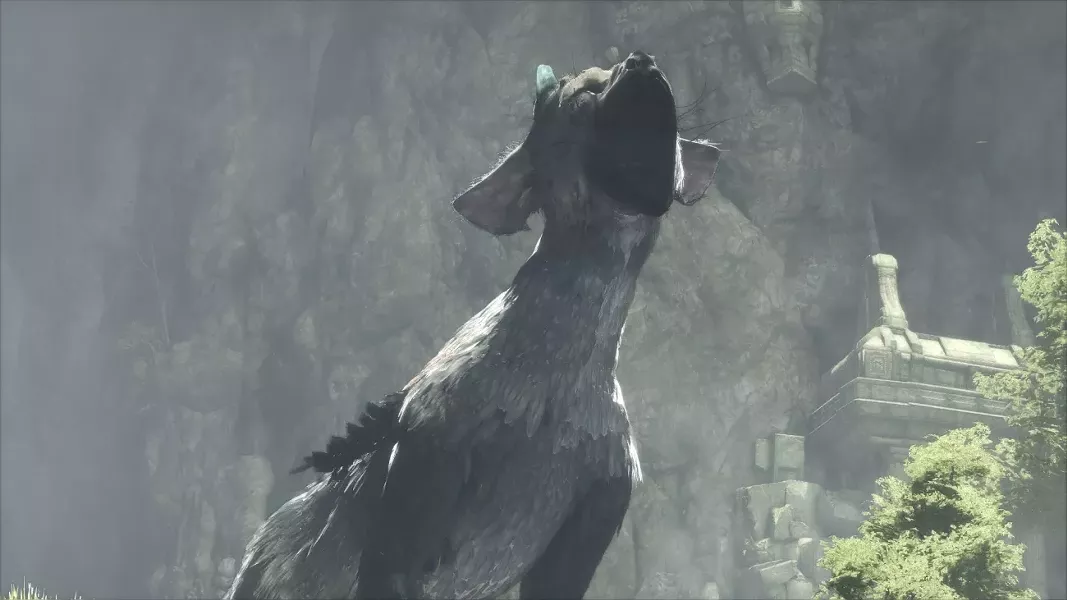 If you're not familiar with this title, kick back for a brief history lesson. Long ago (in gaming years), back in the year 2001, when the PS2 was dominating the world, we got a game called
Ico
, a puzzle/adventure game featuring a young boy trying to save a young girl from an evil queen and a castle full of shadow creatures trying to kill them. At the time of release, it was praised by the gaming community, receiving near perfect scores across the board. Little did we know that, in four years, we would get another gem from the
Ico
development team:
Shadow Of The Colossus
.
Team Ico
Stand back, magic queen! I have a plank of wood!
It was the same concept, but with a bigger world and ideas, as you play the part of a young warrior trying to bring a young woman back to life by destroying 16 giants that rule a forbidden land. (Yes, hardcore gamers, I'm leaving
a lot
out of that description on purpose; let the new kids go have spoiler-free fun!) You ride your trusted horse from guardian to guardian, trying to take them out by climbing on their large bodies, which in themselves are tricky levels you have to navigate and find
strategy
for. It too was highly praised for the gameplay, story and innovation it presented at the time, especially for a game that came out just one year before the PS3 and Xbox 360 would completely change the gaming landscape and leave many gamers putting these two titles on the shelves for good. They both appared at the right time to challenge what gamers thought of adventure and puzzle games.
Team Ico
I sure hope this guy on the horse doesn't shoot any arrows at me. That would be disastrous!
So it was a no-brainer for fans to get excited when the first trailer for
The Last Guardian
was released at E3 in 2009. The story focuses on the memories of an old man as he remembers a piece of his life with a creature known as the
Triko
. While there isn't a ton of information out about the game beyond what's been revealed and leaked over the years, the gameplay is set up so that the duo help each other escape the massive labyrinth they find themselves in, while avoiding enemies. The look and the feel of the game that's been shown so far have had fans waiting with bated breath over
it's
release.
And therein lies the sad part of this story: The game has been trapped in "developmental hell" for the better part of eight years.
The game became a depressing joke to many after the initial announcement, as it was revealed that the game kept hitting roadblocks when it came to programming and story. The game would continually appear on anticipated lists, but then not show up at gaming conventions in L.A. or Tokyo when people predicted it would be released. Over the
years,
the game lost
its
producer and executive producer, as well as Fumito Ueda, the founder of Team Ico. In 2012 (and again in 2015) the game's trademark lapsed, leading many to believe the game would be scrapped, even though Sony continues to say it was in development. Speculation in the gaming world ran rampant as to why this thing
couldn't
see the light of day, ranging from the crew biting off more than they could chew to make an impressive title, all the way down to Sony having no faith in the project and refusing to
allocate
funding. And now, without any real warning to the public, a new trailer for
The Last Guardian
hit E3 2016, and with it came an official release date: October 25. Some fawned, others questioned if it was real, but I pondered what I was seeing and reading.
The biggest issue with what I've seen: It doesn't look like anything has changed since the announcement in 2009. Sure, there are some texture changes and new features thrown onto the beast, those being (I'm sure) cool elements from the story that weren't featured right away. But, aside from fixing up the kid a little bit, nothing from the game struck me as different from its premiere. Everything looks like we're getting a PS3 game on a PS4.
Its
completely understandable, since this game has already gone through 40 different unnecessary hurdles that ground everything about this game to a halt—if your main focus behind the game was just trying to get it finished, you probably wouldn't be focusing on updating it for the next system. But seeing that and rightfully guessing that this is the case, it prompts the question: What else did they skip trying to bring this game to life?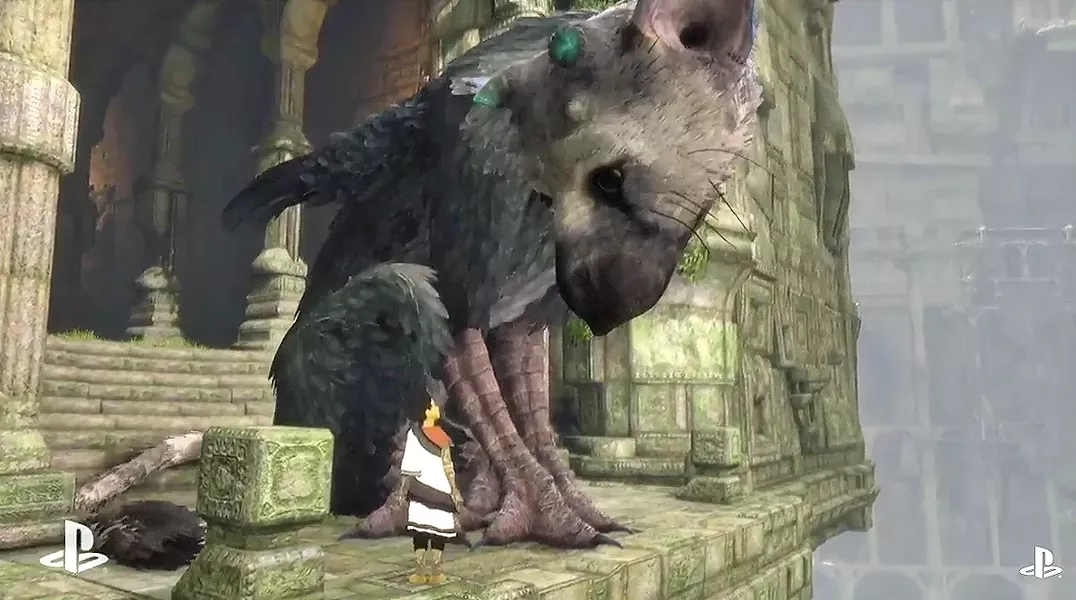 Now please understand, I'm a fan of the previous games, and when this trailer first came out, my inner 9-year-old screamed like I just got a new
Mega Man
game, as I'm sure happened with millions of others. But with a seven year delay, are we as fans hyping ourselves too much over a title that may be seven years behind at this point? Are we getting ourselves psyched up for a game that would have blown us away in 2009, but is now a so-so adventure compared to what we've experienced since then?
The Guardian
,
Time Magazine
,
LazyGamer
and more got the chance to put their hands on the game at the convention, and walked away impressed. Some cited the look and feel as more akin to a PS3 title, but the story and the journey are making up for what it may lack visually, which is always an amazing
factor
to hear
.
The primary focus of building a trusting relationship and utilizing each other's strengths to escape is an intriguing game model not often used these days, especially when you have to put your trust in the game to follow through on what you need, rather than a teammate with the same goal. If the talk about the length of the game is anywhere near what its predecessors was, married with what already sounds like a captivating story, this may just be one of the most epic games of 2016. Yet, a part of me is still holding back, after years of being told this game would be coming and how it was the greatest of the three. I'd hate to lose another piece of my heart over this game. Of course, we'll have to wait until October for a full review to see how it holds up, but things are looking mighty impressive.