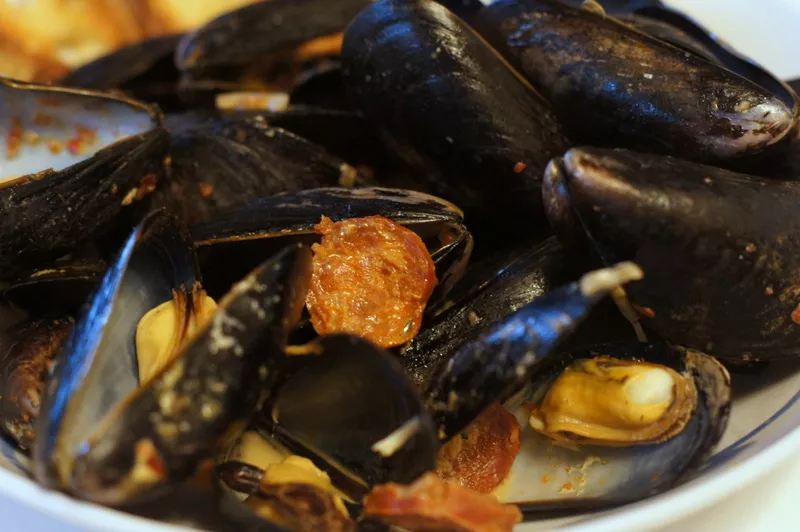 I really love steamed mussels, in part because they're so quick and easy to make. This recipe, for example takes a total of only about 10 minutes to cook. The addition of Moroccan harissa - a Maghrebi hot chili pepper paste, the main ingredients of which are roasted red peppers, Baklouti pepper, serrano peppers and other hot chili peppers and spices and herbs such as garlic - gives these mussels a Moroccan spin.
Ingredients:


3 Tbs butter
1 large shallot, thinly sliced
4 oz. Spanish chorizo, removed from casing and thinly sliced
3 cloves garlic, peeled and minced
1 Tbs harissa
1 tsp. dried red chili flakes
3/4 cup chicken broth
3/4 cup dry white wine
2-3 lbs. fresh black mussels, cleaned and debearded
1/2 cup heavy cream
Method:


In a Dutch oven or large stock pot, saute the shallot in the butter over medium heat, 3-4 minutes or until soft.
Add the chorizo and garlic to the pot and cook, stirring, about 2 minutes.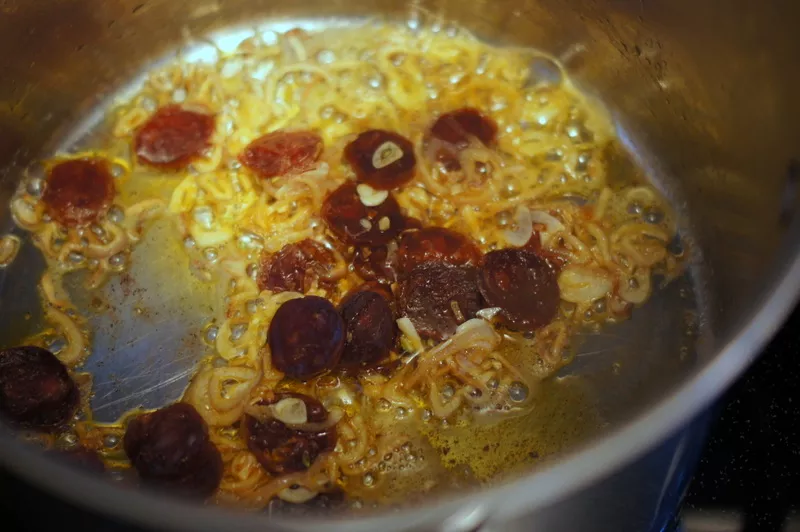 Turn the heat to high and add the harissa, red chili flakes, chicken broth and wine. Bring to a boil and stir to deglaze the pan.
Lower the heat to medium and add the mussels to the pot. Cover the pot and allow the mussels to steam for 3-4 minutes or until the mussels open.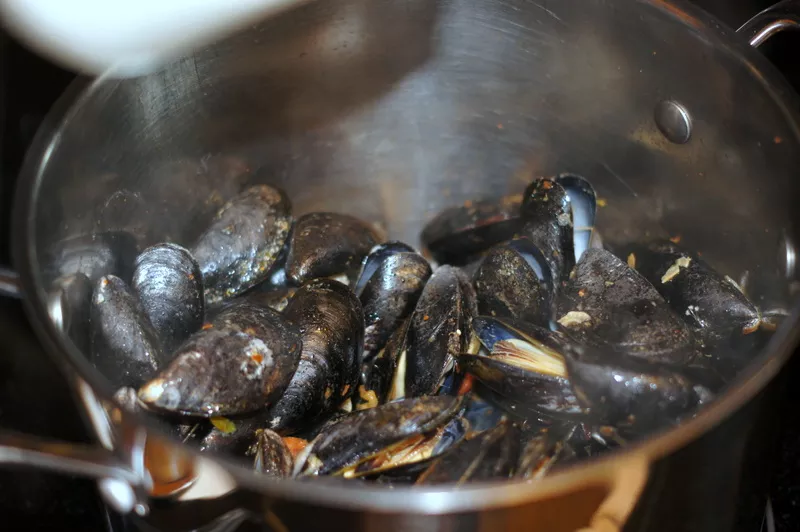 Add the cream to the pot and give the mussels a good stir.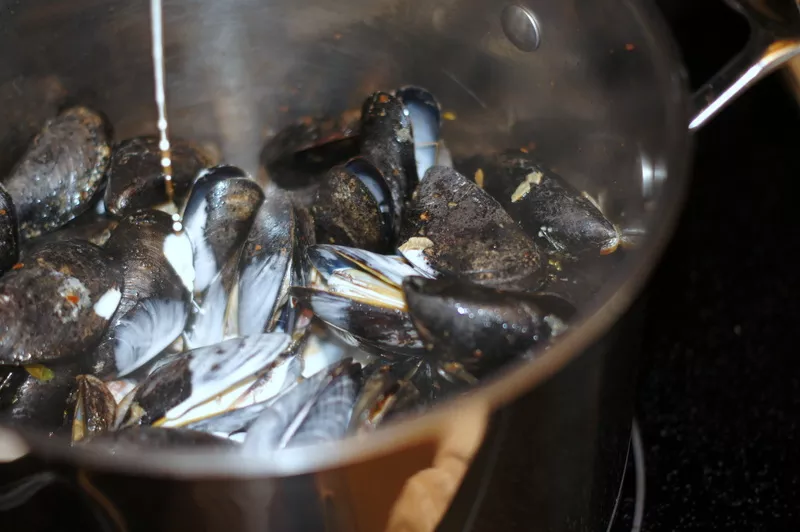 Serve immediately, discarding any unopened mussels.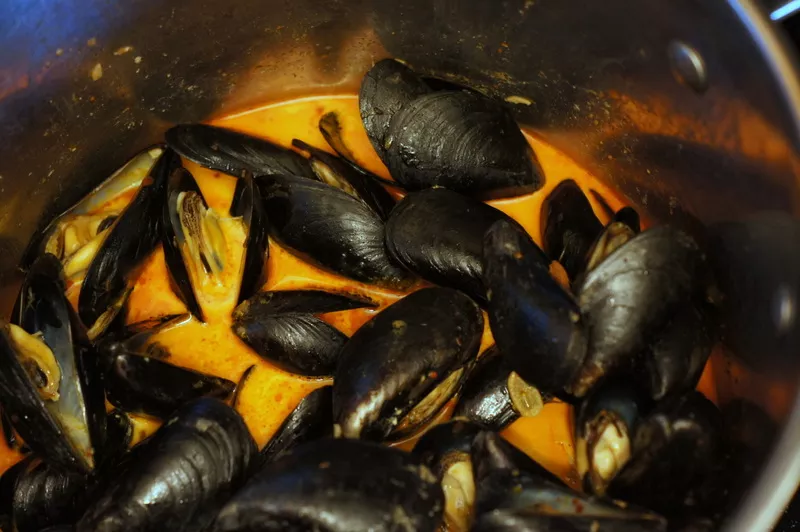 Photos by Ted Scheffler