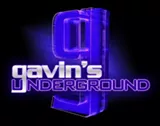 Record shops in SLC are becoming a rarity themselves these days, a lot of them catering to either a specific area of music or trying to be an all-in-one shop as they compete with bigger chains. Few are taking the route of just being a shop for the sake of being a shop so that anyone can walk in and find something they like. Which is why is was cool to see a brand new store open in South Salt Lake by the name of Sound & Vision Vinyl, which features rock music across several decades all the way up to now, and also looking to help out the local music scene in the process. Today we chat with the co-owners about their history and the decision to open the store in Utah. (
All pictures courtesy of S&VV.
)
Pam Lancaster & Michael Maccarrone
SoundAndVisionVinyl.com
Gavin: Hey Michael and Pam! First thing, tell us a little bit about yourselves.

Michael:
I live and breathe rock music. I am a record collector and a professional musician. Hardcore Beatles, David Bowie, and early punk rock collector.
Pam:
Ex-fashion manager, I was head of makeup and wardrobe for the VJs and celebrity walk-ons for MTV Studios in NYC, with a BFA in Visual Art from SUNY Purchase. Currently the Independent Sales Director for major Cosmetics Company and owner of Sound & Vision Vinyl.
What got both of you interested in music early on and what did you love listening to?

Michael:
I remember watching The Beatles on
The Ed Sullivan Show
in Feb. 1964. I had just turned two-years-old three months earlier. Watching those four guys, I wanted to be a Beatle. My parents were teenagers when rock started. My father owned close to 200 45's when I was born. I remember playing his records starting at about the age of two. The Beatles, the '50s and '60's rock were what I grew up listening to. Then around the age of 13 (1975), I discovered the beginnings of punk rock and it was the beginning of the end.
Pam:
Grew up on the stoops of NYC singing/dancing to The Beatles, to funk to glam rock to early punk (which is my coming of age music for sure). Early influences were NYC AM radio to
Soul Train
to glam rocker/mod friends to the disco to punk. Anywhere I could sneak into to dance!
When did the two of you first meet up and become friends?

Michael:
We met in 1980 at a punk rock club on Long Island called
Legz
. I was 19, and Pam was 18.
How was it being a part of the New York music scene back in the '80s?

Michael:
For me, it was 24 hours a day, seven days a week whirlwind. I was in an NYHC band that was releasing records and playing live shows. I was very fortunate to be part of the '70s punk scene. Most of my friends were older than me and were friends with The New York Dolls, Blondie, Ramones, etc. That was the real days of punk.
Pam:
I came to the music scene through dance. I was an art/dance major in college and did anything I could to sneak into discos (Studio 54 and local LI venues from age 16 with a fake ID) to finally discovering the punk music at punk clubs in the city and Long Island from a then legal age of 18. (Yes, legal back then!) Everything you hear about NYC art schools was true—a very free and creative time to explore and shake up the masses as teens/20-year-olds! The amazing bands we saw for $5 back then would blow your minds!
I read that you both eventually went your separate ways. What did you each do afterward?

Michael:
Well we were friends, there was no romance (except for one kiss, but that's another story). We were following our paths. I had been married and divorced by 23. I was managing record stores on Long Island and was also playing and recording with bands.
Pam:
I worked in NYC fashion world from 1984 until 1991 and moved to Utah on a whim. Came skiing and never left, got married, had two amazing sons (Blake 20/Keith 16). After a divorce, I reconnected with Michael.
How did you eventually reconnect and get back together?

Michael:
We discovered each other via Facebook though a
Legz
fan page. We both had a recollection of attraction back in the old days, and there was also the remembrance of a kiss.
Pam:
Yeah… one kiss that we both remembered after talking about it decades later. The kind where the world goes dark around you and nothing but us existed. Only we were too young and needed much growing up to do before we could be together.
What made you decide to open a record shop up in SLC?

Michael:
I managed record stores from 1978-2012. It was my passion. I relocated in 2012 to SLC to start my life with Pam and I was working "normal" jobs but was never truly happy. In early 2015 my ex-boss in NYC was emailing me asking me to move back to manage his record store. Pam saw that I was unhappy being out of the music industry, and decided that I needed to be doing what I loved.
Pam:
Yeah … that. We aren't getting younger, and after flying back to NYC, I interviewed his ex-boss and asked why he wanted Michael back so badly and he told me no one knows how to order/run a vinyl shop like him! So we opened our own in the 801!
How did you come across the South Salt Lake location on Main Street?

Michael:
We were looking around Salt Lake City for the proper location. I needed to be in a working class neighborhood, and we found this spot on Main Street and knew the moment we saw it.
What was it like getting the shop together and making it look how you wanted it?

Michael:
It was a lot of fun, but also at the same time was a labor of love. There was paperwork for local government as well as federal signs, fixtures and product to be ordered. What we did in a matter of weeks was amazing. We are constantly upgrading the store with new items and ideas.
Pam:
After flying back to NYC to hook up with our distributors and purchase stock, we hired local carpenters to build racks/counters/signage/etc. I'm a real proponent for hiring local! We have had a great time stocking other than vinyl, even trips to Europe for rarities, a real rock 'n roll collectors paradise!
What was it like for you when you first opened up? What kind of reaction did the public have?

Michael:
Opening day was amazing! People were coming into the store and were just amazed at the atmosphere and the selection that we created. Plus they seemed to enjoy the fact that the people behind the counter were record collectors themselves and loved to talk about music. I remember at one point that day looking out across the store seeing the customers enjoying themselves, that I was home. That this is where I always should have been, and where I always should be.
Pam:
I think people really feel our love for them and the music and the stars that create it.
What kind of albums and products did you aim to fill the shop with so that it would make you different from other shops?

Michael:
There is a resurgence of vinyl being reissued and pressed that most people are not aware of. I will be bringing those into the store, plus I have been selling rarities from my personal collection. Also being a record collector myself, I have connections for rare collectible imports that most stores nowadays don't stock. If you are into rock records, coming to Sound & Vision Vinyl is like going to a candy store! You will always find something to whet your appetite here!
Pam:
Not to mention the stories, the hangout atmosphere and the open PA/guitars for anyone that wants to jam!
What was it like for you taking part in your first Record Store Day?

Michael:
Record Store Day was a blast. Just about all of our customers found the items they were seeking, plus they discovered a ton of items that they never saw before. It was a great day of energy!
Pam:
We had live local music all day long and treats for our customers, very cool!
What kind of work do you do with local musicians to help get their name out?

Michael:
We are open to consignment deals with local acts. I advise bands to release vinyl instead of CDs. We have had a few local artists perform in store, and I am open to having more local bands involved. I am also talking
with
different artists attempting to have them visit and either perform or do a meet-n-greets/LP signings. I have spoken with Richard Lloyd from Television, Ike Reilly, Wreckless Eric and Jake Burns from Stiff Little Fingers, all of who expressed interest in joining us. I even had a conversation with Paul McCartney's guitarist Brian Ray about bringing his side project here. I have also purchased a PA system for the store for performances. And have been getting equipment donations so local kids can walk in and play if they like, or if a rock star walks in, they can just jump up and play for a minute or so.
Pam:
We have a touring band live in store coming up on Aug. 22 at Noon called Oh Jeremiah!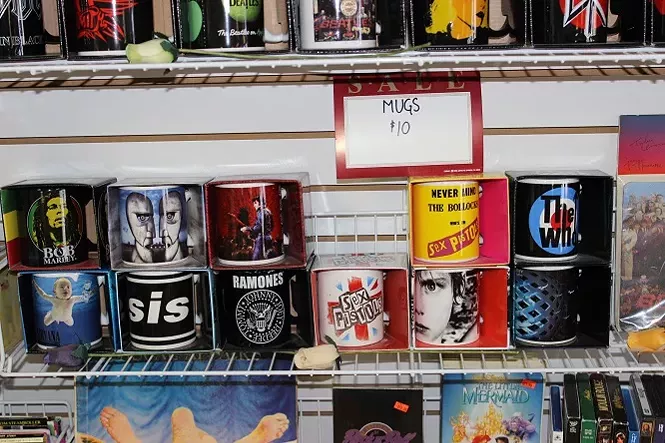 What do you hope the shop will add to the SLC music scene?

Michael:
A home away from home for music people. A shop to hang out, visit, and support and discover new bands and music, and also be a voice within the music industry. We are an old school record store, the way a record store used to be.
Pam:
The heart, the stories old and new, discovering talent and turning people on to music they have never heard on the airwaves!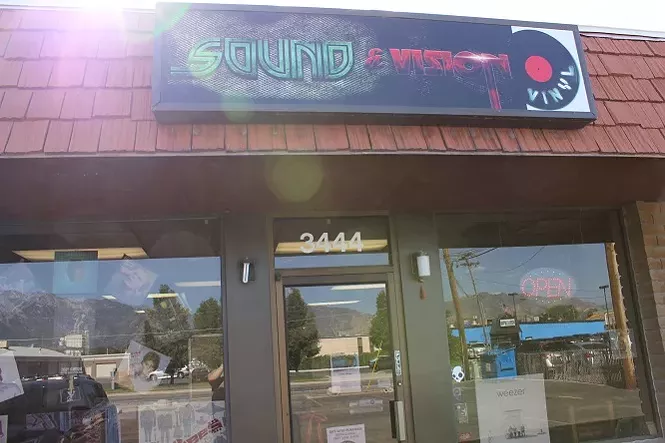 What can we expect from both of you and Sound & Vision Vinyl over the rest of the year?

Michael:
A place that you always feel welcome, and you are welcomed as a friend, not a customer. We can't wait to meet new friends, and discover what bands they enjoy, and help them find items they never knew about.
Pam:
And also open the door to new bands and music they might not have been aware of, putting smiles on peoples' faces, frequently!