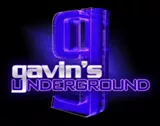 If you've never had the opportunity to see one of Bianca Velasquez's projects in action, do yourself a favor and go over this list when you're done reading this interview. This SLC resident is a member of the band Dream Slut, the creator of
Happybutton Cartoons
, a co-creator for Piñata TV, manager for several local bands, and creator of neon signs for a small business she founded called Neon Bite. But the biggest accomplishment on her list is being the founder and guiding voice for the blog and podcast
Localmotive
, where she highlights cool things from around the Southwest through photos and interviews that are pretty damn cool. In the middle of being a multitasking master, we got a chance to chat with Velasquez about her career and many projects. (
All photos courtesy of Facebook.
)
Bianca Velasquez
LocalMotiveBlog.com
Gavin: Hey Bianca, first thing, tell us a bit about yourself.

Bianca:
I am an over-eager 22-year-old, born of two Honduran immigrants who came to the states back in the late '80s. I do a lot of things—I go to school, I manage tours, I draw cartoons, I co-run Piñata TV, but mostly I write. Whether it is an article, a story, or a song, my favorite medium is articulating emotion in the way that makes the most sense to me.

How did you first take an interest in local culture and entertainment?


At 19, I started booking bands for Kilby Court. This connected me with a lot of community members and I fell in love with the concept of creating a platform to support these artists. I started Kaleidoscope (a visual art promotional project) at 19 and I made more connections. I threw events to support artists and help them sell their work.

What were some of the things you were into as a teenager?


I was a
huge
fucking nerd. Coming from a home that was in essence Catholic mixed with Mormon guidelines, I didn't have a lot of room to breathe. As the over-active person that I am, I had to channel all that energy through school work and school clubs (student government, HOSA, FBLA, DECCA), the only hobbies I was allowed to have. I went pretty far, winning national competitions and spending a lot of time traveling across the country. This led me to fall in love with being on the road. I longed to connect with music, though. My way of tricking my parents to allow me to go to concerts was joining the Phoenix Alliance, an anti-tobacco organization for teens where we protest outside of concerts, but we got free tickets!

What eventually led to you getting more involved with things around town?

I like to be involved, in everything. Meeting different people through Kilby and Kaleidoscope led me to collaborate and meet even more people. It kind of definitely had a domino effect.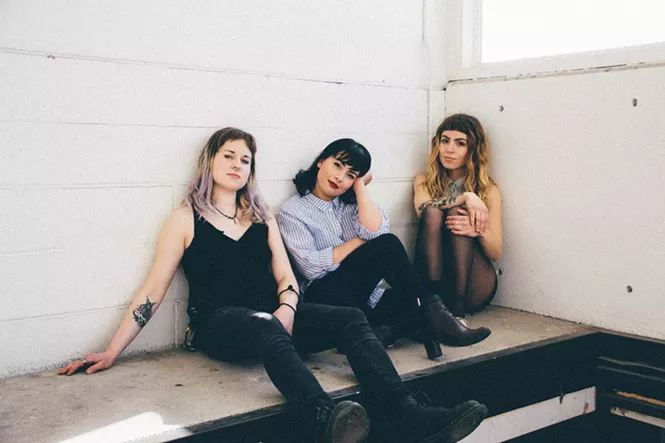 Before we start talking about all the projects you're involved with, was it your goal to have a ton of things happening at once? Or was that more something you just fell into?

I don't like saying no to things, even when I am overwhelmed. If I have an idea I will work on it immediately, because if I don't I'll lose interest and regret not trying it out. So yeah, it kind of just all happened at once.

How did you end up becoming the guitarist for Dream Slut and how has it been playing with them?


I started Dream Slut with Jessi Hildebrandt about six months ago. I've been part of miscellaneous bands throughout the years, and I am constantly writing songs. I wanted to start a tongue-in-cheek band for a while; I've always was a fan of band names like "Pretty Okay" and "Cliterally" (a couple ideas I had). So when Jessi came up with the name Dream Slut, I WAS IN. Summer joined us later along with Kayla, and it has been amazing having a group of girls that believe in playing joke songs. I always believed playing music should be fun and shouldn't feel like a job, since everything else about music is my job. I love having a group of girls that can support me when I want to write a song called "Passive Aggressive Tweets" or "Sweaty Bangs."

What made you decide to start Happybutton Cartoons? What do you plan to do now that it's been funded by Kickstarter?


I've been drawing cartoons since I was a kid. My ex and I wanted to start a comic book with cartoons mocking SLC cliches, and when we broke up, I kind of just kept doing it, but with different themes like unrequited love and alcoholism. With the support of my friends and Window's Paint, I have kind of just kept the ball rolling for my own amusement and the amusement of others. The Kickstarter campaign was a bust; no one donated. Which is okay—I am currently saving money to print my own book of cartoons to sell at local shops and online.

How did the concept come about for
Piñata TV
? What have you been doing with it lately?


Alethia Rodriguez and I wanted to originally start a podcast to discuss Latin-American culture and the contrast between that and the culture here in Utah. We wanted to talk about what it is like growing up Mormon and brown, and provide support for people trying to balance the two distinct worlds. Since I already have a podcast, we decided to opt for YouTube videos as our medium. We have been on a hiatus because of the tours I've had to plan recently. We plan on throwing a huge
quinceañera
for all the girls who couldn't have one and continue making videos highlighting Latin culture.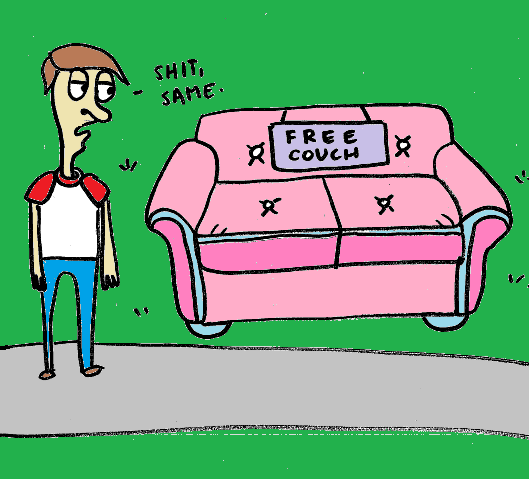 You told me that you manage bands such as Rumble Gums, Spirit Tribe, and Boss Monster. What made you decide to take up that gig?


Traveling so much for
Localmotive
lead me to make a lot of connections in music scenes along the west coast. I originally planned the Rumble Gums tour as a favor to my friend David Nelson, the vocalist and guitarist in Rumble Gums. This caught the attention of Spirit Tribe, who wanted to hire me to plan their tour, and it kind of snowballed from there. I would like to start a little touring agency to allow me to keep traveling for
Localmotive
while managing bands, that would be ideal.


You also run a neon sign shop called Neon Bite. What kind of signs do you design and where can people see your work in Utah?

I make custom signs, mostly merch signs for bands. People just email me at
neonbiteslc@gmail.com
with their order and I make it for them. You can find them on
Instagram
.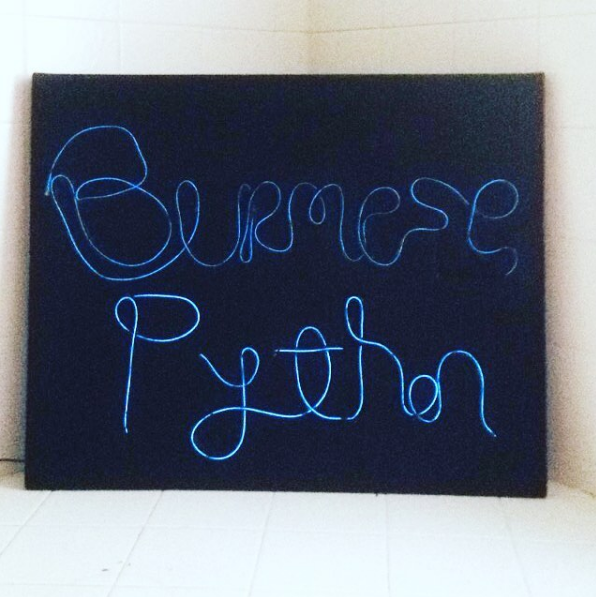 The big thing you're working on is Localmotive. How did the concept for the blog come about?

I really like comedy. Like, really, really like it. I love podcasts like
You Made It Weird
with Pete Holmes and
WTF!
with Marc Maron. Being too awkward to be a standup comedian, I decided I would be more comfortable bantering on a podcast. So I was like "Hey, I'm gonna start a podcast!" and being surrounded by bands and other artists for so many years, I knew they would be the best people to interview for the podcast. I like to do things on a big scale, though, so I needed to come up with a huge goal to aim for, and this developed into "traveling to every state to interview musicians and artists." It grew from there with the miscellaneous things I host on the website like "how-to guides" and fashion spreads. We'll see what else comes up, haha.

What was it like for you going around the Southwest and finding subject to talk about?


The Southwest is my home; I grew up in southern California most of my life and have family in New Mexico. I started by looking local bands on Bandcamp or crossing my fingers and messaging bands I was a fan of, like Burger Records' Pizza Time. From there, it's just been luck. I'm surprised people still want to talk to me.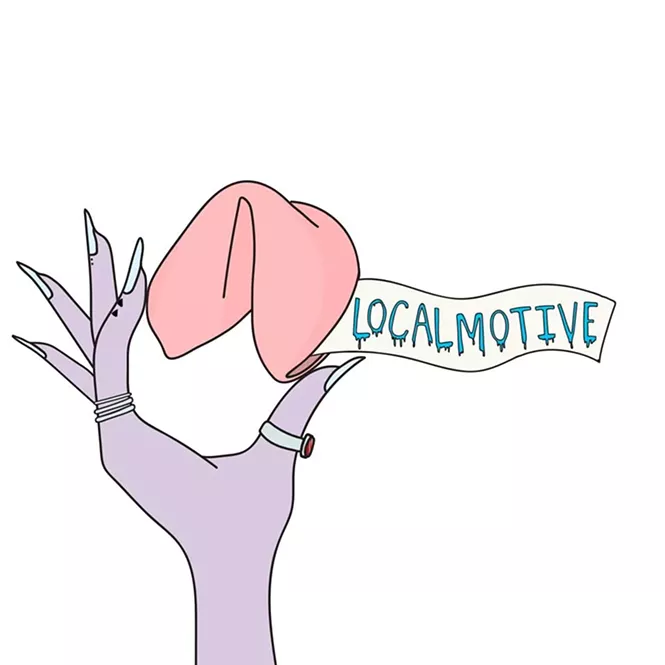 How was it for you first starting out and getting the word out?


Getting the word out at first was interesting, people have learned to be like "Oh, Bianca is doing another thing, let us see how long this one lasts." I get really excited about things then drop it because something else distracted me from it. Once people started to see that I was actually carrying it through and the excitement lasted more that two weeks, the support started coming in.


What were the early reactions like from both your subjects and those who checked it out?

Reactions from people are totally random, but I seem to get more positive feedback with my satirical articles such as "how-to get through new years eve," and the fashion articles.

How do you go about choosing what you want to cover?


At first, I just went out and about and poked around at what caught my eye or my ear. I would go into town and just start talking to people. In New Mexico, I literally just met a guy on the street while looking for a coffee shop; he turned out to own the local venue/skate shop, and had a really great story. Now I do a bit more research and try to mold the stories around current topics. For example, I wanted to do a podcast talking about what it means to be a feminist, so I interviewed Portland clothing company Wildfang, who sell androgynous clothing for women.


What have been some of your favorite topics to date?


I really enjoy covering local businesses. I like getting to know the owner and hearing their story on how they got started, I think it is magical watch something like that unfold and develop. Everyone has a different story on how they made their dream come true.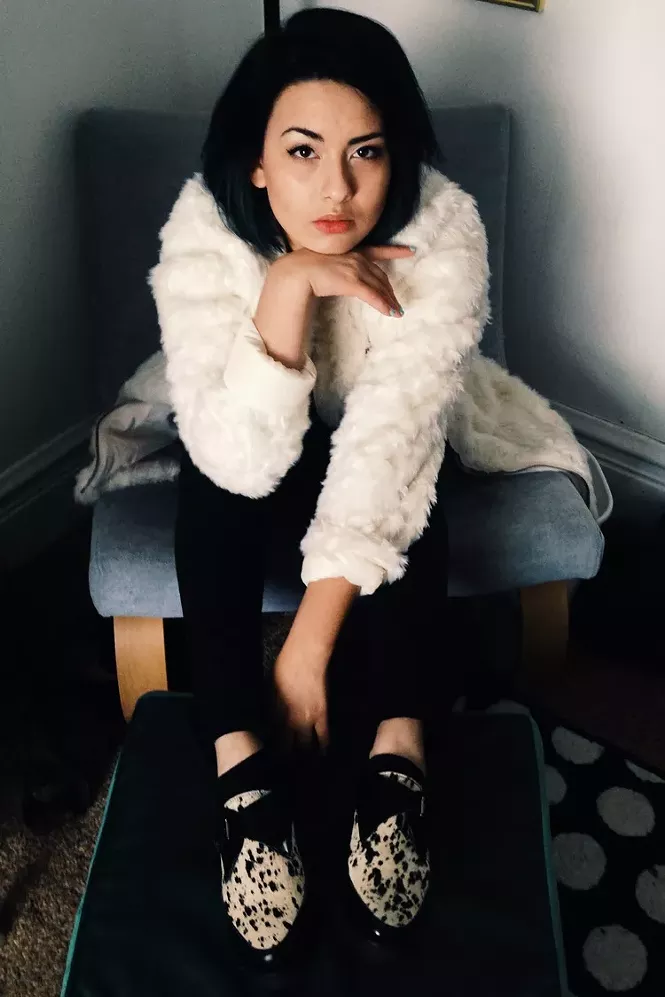 Where do you hope to take the site down the road? What do you hope people will take from it?


I want it to be a platform for my audience to learn about whichever city, you can go to the site and look at what is happening in Portland as well as Orange County. I want someone that is struggling in the music scene in Chanute, Kan. to know that someone in L.A. is having similar struggles or successes. I do also want
Localmotive
to turn into an option for bands to tour as well, I'd like to continue doing that.


Without giving too much away, do you have any other businesses or projects sitting on the back burner that you haven't started yet?


Yes! My boyfriend and I actually have a vegan ice cream shop in the works. We've talked about starting a music equipment store for downtown but I'm not sure how serious we are about that. We'll see.

What can we expect from you and all your projects over the rest of 2016?
More content, hopefully. I actually just quit my job so I can do this full time. So, you'll be seeing a lot more.