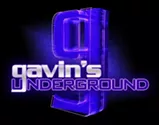 Shakespeare! It doesn't matter how the hell you feel about the man, or the many men rumored to make up the man, the works he produced are timeless classics that have been passed on in the grand lore of theater. More than likely, if you grew up a drama nerd of any kind, you've acted in his plays, and have profound love for at least one you
haven't
acted in. Utah itself is a hotbed for the works, as the Utah Shakespeare Festival commands Cedar City every summer, and almost every theater company in the state performs one of his plays every couple years. But for those looking for something a little more rugged and cathartic, there's Grassroots Shakespeare—a traveling company of local performers who put on productions across the state, as if they were old-school performers in a caravan. Today we chat with co-founder Alex Ungerman about the founding of the company and what lies ahead. (
All pictures provided courtesy of Grassroots Shakespeare.
)
Alex Ungerman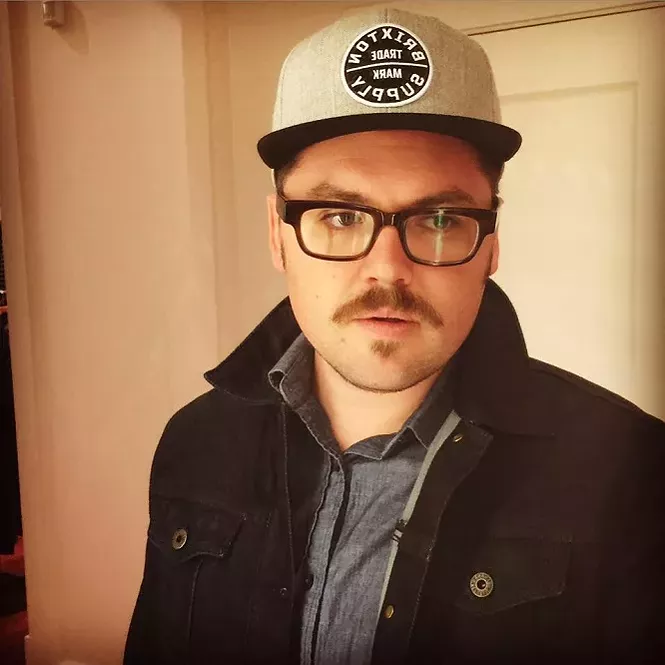 GrassrootsShakespeare.com

Gavin: Hey Alex! First thing, tell us a little bit about yourself.

Alex:
I'm a director and producer of independent theater here in Salt Lake City. I co-founded Grassroots Shakespeare Company in 2009, and Sackerson in 2015. I've been involved in the production of more than 50 plays.
How did you first get into acting, and what really drew you to the artform?
I've been around the stage as long as I can remember. My mom was a high school theater director, and some of my earliest memories are of hanging out backstage during rehearsals for shows she directed. For most of the time I was growing up, I was sure I wanted to be a scientist. Scientists were people who invented new, wonderful things. When I got to high school, I realized that I could invent new and wonderful things through the arts. I still have a great appreciation for science—but my passion is finding new and interesting ways to tell stories.
You attended UVU and earned your Bachelors in Theater Arts. What was your time like there?
I was a terrible student, and got put on academic probation at least once. I spent all my time doing plays instead of homework. But I made it through, and I met a lot of collaborators that I'm still working with today. I also had one professor there who really changed my life: Christopher Clark. Chris approaches theater in a way that was different from anyone else I had ever met. Most plays you'll see are weird re-runs of something that's been done before. But when Chris directs a play, he makes it his own. He'll find some new aspect of the medium, or some new angle of interpretation to break it wide open. When you see one of his productions, you're seeing his art. That's pretty radical in the theater world. Really, it's him you should be interviewing. He's been diagnosed with ALS, and probably won't be around much longer. He's probably the most brilliant theater mind in the state. It's the worst thing ever. Probably the most valuable elements of my college education were doing shows with Chris and going to London with Chris. Every summer for the past 10 years, he's taken a group of students on study abroad to London and the Edinburgh Fringe Festival. I went with him three times, and it was eye-opening every time. There's theater happening in London that we won't see here for another 20 years—that scene is so ahead of the curve. Seeing theater in London helped me realize what sort of theater I want to be making here.
How active were you in the local theater circuit and improv groups in Provo at that time?
I acted in plays at the local theaters in Utah Valley during college. SCERA. Hale Center. But mostly productions at UVU during that time. I've never been great at improv. Maybe some day.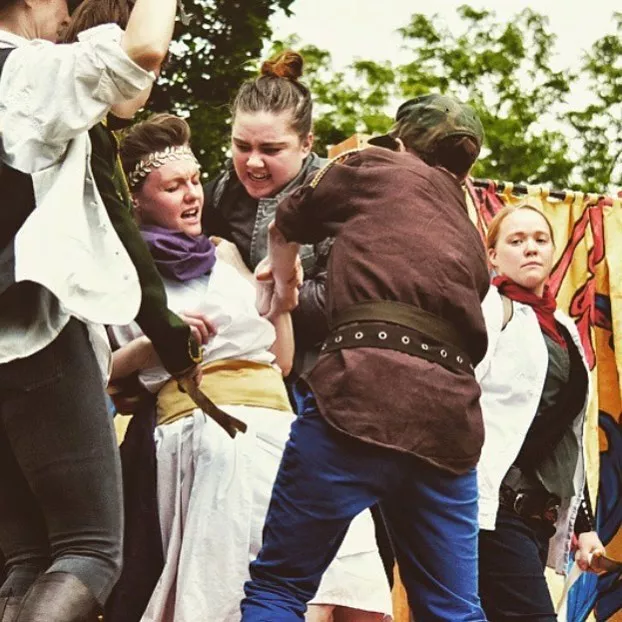 When did you first get involved with the Utah Shakespeare Festival, and what was it like being a regular actor with their company?
In 2010 I was cast as an actor with the Utah Shakespeare Festival's "Shakespeare in the Schools" tour, which travels to schools and rural communities in Utah, Nevada, Idaho and Arizona. The tour consists of about 70 performances. I loved it. I love touring—except for the early mornings. Sometimes we'd have to be on the road by 5 a.m. in order to have load-in and set-up time for a morning performance at a school. That was the worst.
For your day job, you teach at East Hollywood High School. How has it been for you taking what you learned and teaching it to those coming up?
I love teaching because it keeps me thinking about my craft every day, and it keeps me grounded in the basics. And I love collaborating with the kids. I ask a lot from them and they constantly surprise me. We've made some pretty cool art together at East Hollywood. Just last spring, one of my classes wrote and performed an entirely original contemporary adaptation of
Romeo and Juliet
.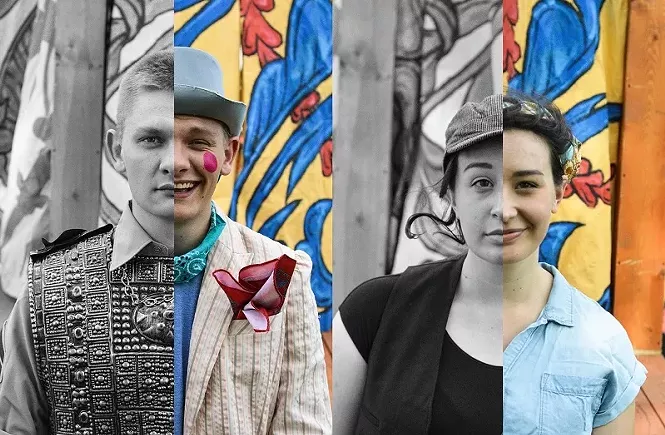 How did the concept for Grassroots Shakespeare Company come about between you and your crew?
Mark Oram and I acted in a lot of shows together at UVU. We both had a Shakespeare professor named Kate McPherson who had been out to visit the American Shakespeare Center. She told Mark about the work they were doing in their Actor's Renaissance Season with "original practices"—which means using the staging conditions of Shakespeare's day. No director, limited rehearsal time, no ignoring the audience (plus about 15 other conditions). Mark told me about this and I thought, "That sounds insane and impossible. Let's do it."
Who did you end up working with to try to bring this to life?
At the time, Mark and I were acting a Chris Clark production of
As You Like It
at the Hale Center Theatre in Orem. We decided to recruit as many of our current cast members as we could to attempt an Original Practice production. We convinced a few from that cast, pulled in a few other friends, and scraped together some joyously homemade Shakespeare in the park during the summer of 2009. I should also say that part of our motivation for doing a project like this came from the fact that at that time UVU was famously restrictive about granting theater time to student projects. One of the reasons we decided to do a show in the park was because it was the only place that was open to us. I should also say that we've worked with dozens and dozens of actors over the years to keep producing shows. Over 100 at this point.
What was it like getting everything you needed for your first performance? What made you choose Much Ado About Nothing for the first show?
We spent less than $50 on putting that show together. Almost everything was begged, borrowed or stolen. But part of OP is that each actor is in charge of designing their own costumes and props. So we had that going for us. We used our lack of resources as a selling point. All of the costumes and props you see onstage tonight were created by each individual actor for their part. Designing the material elements of the show became an additional avenue of self-expression for each actor. We chose
Much Ado About Nothing
because we loved it. It's got some great ups and downs, and plays well as a summertime comedy.
After seeing the success of the show, did you know you'd be back or was there some hesitation?
The show was way more successful than I'd imagined. And it happened at the same time Facebook released it's Fan Pages feature. This was also before you had to pay money to Facebook to make it work in any sort of promotional fashion; we had over 700 fans in under two weeks—for free. That sort of growth would be very expensive today. We did a series of workshop performances over the next several months, but the idea of doing a second show was all but certain. Mark had left to pursue an MFA in Staging Shakespeare at Exeter (where he ended up starting Grassroots Exeter, which is no longer running, and Grassroots Shakespeare London, which is), and only two actors from the previous year came back for round two:
myself
and Becca Morales. That second production was really, really hard to scrape together. Harder than the first year.
What's the process like in deciding what plays you intend to do and where to take them?
Since 2011, we've had a board of producers composed of actors who have invested time into mounting shows. We vote on which shows to do and where to take them. After each production, we have a postmortem meeting and talk about what we learned. Discuss ways we can improve and mistakes to avoid in the future. As far as our summer tour goes, audience turnout is a huge factor. We add new parks and festivals to the tour every year. If we get a good turnout at a location, we'll come back again. If not, we nix it.

How much time and effort goes into making a traveling version of the show?
While some of our productions are built to be performed in just one or two locations, everything has got to be designed to travel because we don't have a permanent home anywhere. We put a lot of drawn-out time into pre-production, which includes planning, cutting the script (we always cut the plays down to an hour, or an hour-and-a-half), scheduling, getting people out to auditions, company casting, role casting, memorization, costuming and training. That whole pre-production process usually takes about two months once it starts rolling. Then, once we start rehearsals, things speed up. We usually rehearse a play from start to finish in under two weeks—sometimes just eight rehearsals. That's a huge contrast to typical schedules for contemporary productions which can stretch out from one to two months. And it's an insane amount of effort as we require all actors to be 100 percent memorized before they arrive at the first rehearsal. We also require all actors to be present for the entire time at all rehearsals—because not only are they acting in it, but they're collaboratively staging it as well.
What's the response been like from audiences? How much have you seen your attendance grow?
We're continually surprised by the incredible responses we get from audiences. A Grassroots show is unlike anything most people have seen in relation to the theater. Our shows are rowdy, loud, boisterous, joyous events full of audience cheering, booing, and responses. People often say it feels more like a rock concert than a play. Our attendance has grown pretty steadily over the years. We performed for over 6,000 patrons last year.
2016 marks the company's eighth year running. What are your thoughts on making it this far?
It's really amazing to me that our company has endured this long. Dozens of theater companies start in Utah every year, and most fail within the first year. At this point, we've produced 30 productions, we've started sister companies in four other cities, we've worked with well over 100 actors, we've been the lucky recipients of some pretty amazing grants. We've presented at the American Shakespeare Center, and the director of the ASC is coming out to UVU to present in October—we've been invited to perform a show for him, which is pretty cool. But most of all, we're just still here. Still going strong. Even if we fell apart tomorrow, I'd feel so proud of all our scrappy little company has accomplished.
How has the season gone for you so far as you enter the fall?
Great! We had an incredibly successful Summer Tour of
Twelfth Night
and
Antony and Cleopatra
performed in repertory at dozens of parks and festivals across the state. For our Summer Tour finale, we re-mounted last year's all-female production of
Julius Caesar
and performed all three titles in the same evening.
What can you tell us about your next show coming up?
Our next show is
The Winter's Tale
—it's a co-production with UVU, and our second time producing this title. It will run September 8-15, it's going to be great!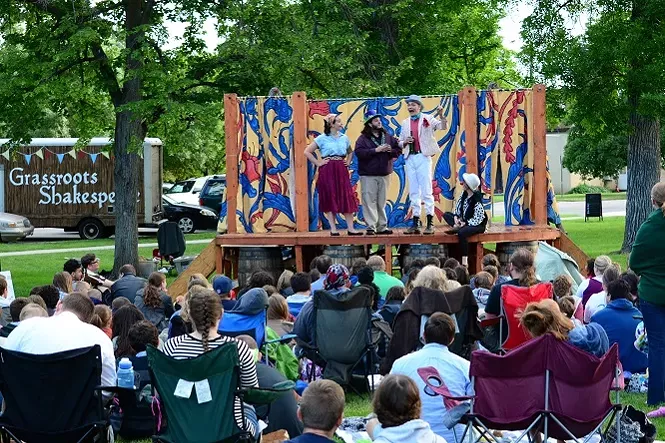 For those who have never attended one of your shows, what can they expect?
Most people don't expect to understand Shakespeare. If there's anything we do well, it's making Shakespeare easy to understand and enjoy. Our shows are fast-paced, interactive, and fun.
What can we expect from yourself and the company over the rest of 2016?
We're doing the charming
The Winter's Tale
at UVU in September, a blood-soaked
Revenger's Tragedy
in October (just in time for Halloween) at the epic Castle Amphitheater in Provo (it's worth the drive—I promise), and a gripping
King Lear
just after Christmas at the Masonic Temple in SLC. I'm also doing a lot of producing and directing with Sackerson right now, which is the contemporary theater company I started last year along with Dave Mortensen and Daniel Whiting, two other Grassroots members. Sackerson just finished up two shows at the Great Salt Lake Fringe Festival where we won the "Critic's Choice Award," and we're working on an original script by local playwright Morag Shepherd that will premiere in September called
Burn
. That show will perform at Avenues Yoga in SLC.