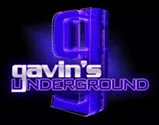 After having one of its most successful seasons to date, Salt Lake Acting Company immediately jumps back into the fray with the 2016-'17 season opener,
Bull Shark Attack
. The play features three wayward souls who happen to find each other on a North Carolina beach one fateful evening. Today, we speak with playwright Troy Deutsch and actress Cassandra Stokes-Wylie about their experiences with the play as they head into opening night Sept. 7 at 7:30 p.m. (
All photos provided courtesy of Salt Lake Acting Company.
)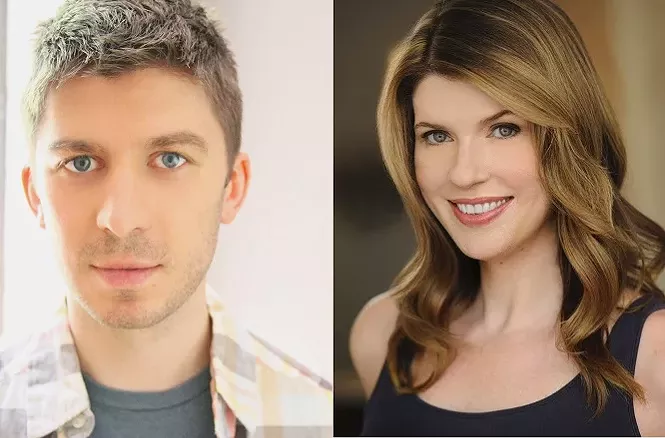 Troy Deutsch & Cassandra Stokes-Wylie
SaltLakeActingCompany.org
First thing, tell us a bit about yourselves.

Troy:
I'm a writer, director, and actor from rural Minnesota living in New York City. I graduated from the Actor Training Program at the University of Utah, so I'm really excited to be back in Salt Lake City again (I missed the mountains!).


Cassandra:
I've lived in New York City for the last three years, but I grew up in New Mexico. I met Troy in the Actor Training Program at the University of Utah and also worked at SLAC for three years before I moved to New York, so this project is particularly close to my heart.


What got each of you interested in theater early on?

Cassandra:
I told my mom when I was five that I was going to be an actress. I hadn't seen a lot of theater at that point, but I remember being astonished by the power of actors I saw on film to move people, and I thought, yeah, I want to do that. Plus, it just seemed like a lot of fun to pretend to be someone else.


Troy:
I grew up about an hour outside of Minneapolis in a town called New Prague. My uncle lived in Minneapolis, and he and my parents would bring my brother, sister and me to see shows at The Children's Theatre in Minneapolis. I remember being transfixed by what I saw onstage—
The Velveteen Rabbit
,
The Wind in the Willows
,
A Wrinkle In Time
. My mom also read to us all the time growing up, and that probably had something to do with it, too.
Jennie Sant
Sandra Shotwell, Troy Deutsch, Stefan Espinosa

How did you each end up in your professions as a playwright and an actress, respectively?

Troy:
I started out as an actor, but I was always very interested in language. While we were studying Tennessee Williams at the U of U, my acting professor (and now director of
Bull Shark Attack
) Sandra Shotwell said that she thought I should try playwriting as well. So I started writing my first play
Pussycat
,
about the end of the rave scene in Minneapolis. I graduated and moved to New York, where I was pursuing acting, but then Sandy called and said that she wanted to direct and produce
Pussycat
at the U. It was a stunning production, and I loved being on the outside of the world, as opposed to inhabiting one role within the world. After that, I just kept diving deeper and deeper into my writing.


Cassandra:
We both graduated from the U's Actor Training Program. From there I moved to L.A. and quickly discovered it wasn't for me. After that, I did an internship at the Milwaukee Rep and then started working for SLAC in Development and as an actor, until I decided I wanted to give New York a try.


What had each of you been working on over the past year?

Cassandra:
Last summer, I did another show Troy wrote called
In a Tilted Place
, which was a collection of one-acts he's written over the years. SLAC also invited
Bull Shark Attac
k to be a part of its Playwright's Lab in January, so we were lucky enough to further develop and explore the play there.


Troy:
In spring, my play
Climbing With Tigers
was produced at Salt Lake Acting Company with Flying Bobcat Theatrical Laboratory and The Red Fred Project. I had never adapted a book for the stage before, but taking 9-year-old Nathan Glad and Dallas Graham's book and blowing it up for the stage was an incredibly rewarding experience. I'll never forget it. I also have a bunch of other scripts at various stages of development (a few plays, a screenplay that I'd like to direct).


Troy, how did the concept for Bull Shark Attack come about?

Troy:
I knew I wanted to write roles for three specific actors. Slowly, three distinct characters started to emerge, and after I had an idea of who these people were, the plot started to reveal itself. I knew that I wanted to write about irrational fears. Growing up, I was afraid of aliens and sharks, so that factored into the story. Then I started reading about shark attacks along the coast of North Carolina, and that became my setting. Until writing
Bull Shark Attack
, almost all of my scripts were set in rural Minnesota, so it was a fun challenge to create an entirely different world. I recently took a road trip through North Carolina, tracing the motor-home journey that one of the characters takes in the play, which was really helpful in fleshing out the details of the world.
Jennie Sant
SLAC's Design Team

What was the process like for you in hammering out this story and defining these three characters?

Troy:
Once I had a rough outline of who the three characters were going to be, I looked at them and saw how far apart they were—emotionally and physically. I knew it would be a challenge to bring them all together. And I think the joy I had in weaving together their stories is hopefully similar to the joy the audience will feel watching the play. I knew I wanted the story to culminate on the beach at night, so then it was just a matter of getting each of them there. I was also very interested in the tension between the title of the play,
Bull Shark Attack
, and the actual content of the play. Whenever I see a news headline that says "Shark Attack," I am instantly flooded with images. And even if I don't read the article, I find myself thinking about it over and over all day.


For you personally, what were you trying to convey through the script about these people and the point in which they all cross paths?

Troy:
All three characters are grappling with loneliness and a sense of extreme isolation from the world. They're all dealing with their own particular traumas (some more successfully than others). We've been talking a lot in rehearsal about the surface of each character, what each of them presents on a daily basis, and each character's underbelly, which remains hidden for most of the play. I think it's exciting how their paths cross, and hopefully each character's journey ends in a way that is surprising for the audience and makes the audience reevaluate their preconceptions of the characters.


What made you decide to take part in SLAC's New Play Sounding Series?

Troy:
Every playwright I know jumps at any opportunity to get out of their room and work on one of their scripts with other people. Collaboration is what makes theater exciting. A play doesn't come alive until incredible actors breathe life into your words. I've been really really lucky to have some truly wonderful actors working on
Bull Shark Attack
. I wrote the role of Tanya for Cassandra, so it's great that she's been with me on this journey since the beginning. April Fossen has also been with the play through SLAC's New Play Sounding Series and SLAC's Playwrights' Lab, and I'm so lucky to have her. Both April and Cassie's characters have deepened so much through the process. Stefan Espinosa jumped right into rehearsals a few weeks ago, and is blowing me away with his incredibly detailed, truthful work. I couldn't be luckier to again be working with director Sandra Shotwell—we share a similar theatrical sensibility and she pushes me to be a better artist every day.

What were your thoughts about having it picked up by the company and made the season opener?

Troy:
I'm so thrilled that
Bull Shark Attack
is opening the season at SLAC! SLAC has become a sort of artistic home for me. This is such a generous theater community. Cynthia Fleming, Shannon Musgrave and everyone at SLAC values developing edgy, exciting new work, and for that, I am forever grateful. Birthing a play is a long and complicated process, and SLAC has been so supportive and encouraging throughout. I can't wait to start sharing the play with audiences!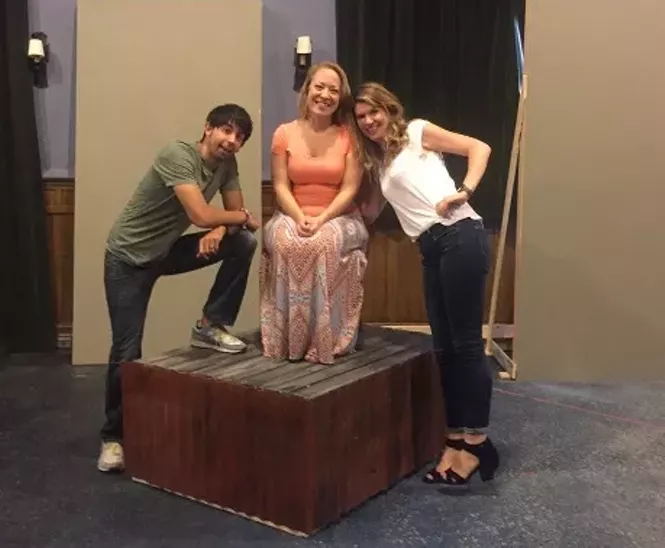 Jennie Sant
Stefan Espinosa, April Fossen, Cassandra Stokes-Wylie

Cassandra, what were your initial thoughts about the play?

Cassandra:
The first time I read the play I was really intrigued by the style and the way these characters use language. I was really curious about how these people were connected to one another and what this would look like as a fully realized stage production.


How was it for you getting the part of Tanya?

Cassandra:
This is probably the one and only time in my life I will be able to say this but I didn't have to audition, because Troy actually had me in mind when he wrote the part three years ago, which has been pretty exciting in terms of developing this character alongside him.


How has it been for you defining this character and helping bring her to life in your own way?

Cassandra:
Tanya's journey has been one of the most exciting and difficult acting experiences of my life. We've worked very hard to balance her sometimes-dark underbelly with her heart, in the hopes that she will always feel like a real person, a very flawed but real person. Exploring the way she sees the world, and more specifically the way she talks about it, has been a lot of fun. There's a certain freedom that comes with playing a character who says whatever comes into her head.


What's it been like interacting with the cast and Sandra Shotwell for this small ensemble?

Cassandra:
Sandy was our professor in college, so she is largely responsible for how we approach the work we do, which has been lovely because we all speak the same language. She is also very good about asking her actors to dive more deeply into the world of the play. April and Stefan are truly some of the most amazing actors and people I have ever met! They are stunning to watch and inspire me every day. It's a gift to do this show with them.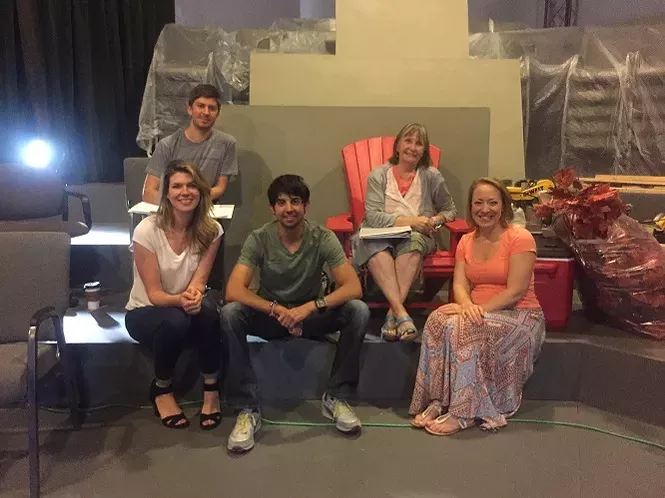 Jennie Sant
Playwright Troy Deutsch, Director Sandra Shotwell (back row), Cassandra Stokes-Wylie, Stefan Espinosa, April Fossen (front row)

What is it about this particular play that speaks to you the most as an actor?

Cassandra:
I love the way these people change through the course of the play. I love exploring that as an actor, and watching my castmates do the same.


What are both of your thoughts going into opening night?

Cassandra:
I'm excited for opening night. We've all worked really hard and we have a stellar design team who have beautifully enhanced the world of the play. This is three years in the making, so I say let's do it!


Troy:
I've been listening to lots of beach music to help get me in the mood. It's been a long journey to opening night and I'm just incredibly grateful to everyone involved in helping bring this play to life. I can't wait to get in the water!


What can we expect from both of you over the rest of 2016?

Troy:
When I get back to New York, I'm directing a short film based on a play I wrote. It's a really funny, slightly absurd little story, and I can't wait to film it! I would also love to do a production of
Bull Shark Attack
in New York City or somewhere close to the ocean.


Cassandra:
I'm happy to say I'll be coming back to SLAC in January to work on another new play,
Harbur Gate
by Kathleen Cahill. Lucky me!