After a slightly longer wait than normal, the '16-17 season of Ririe-Woodbury kicks off this Thursday, September 15. This year's
Fall Season
will be a fine mix of modern dance which includes "The Opposite of Killing" from Bulgarian-born choreographer Tzveta Kassabova, the return of 2014's "Fragments" from Jonah Bokaer, and the world premiere of "Elegy" from the company's Artistic Director, Daniel Charon. Today we chat with one of the newest dancers to join the company, Daniel Mont-Eton, about his career and joining Ririe-Woodbury, as well as his thoughts on this show. (
All pictures courtesy of Ririe-Woodbury.
)
Daniel Mont-Eton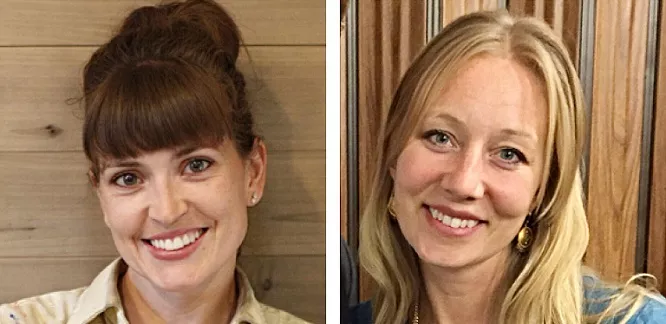 RirieWoodbury.com
Hey Daniel, first thing, tell us a little bit about yourself.
Well, I'm 26 years old and I have been dancing since I was 10. I grew up in Parker, Colorado with a love for animals, sci-fi/fantasy novels, collecting rocks, and video games.
What first got you interested in dance? What were your biggest influences?
I actually found dance thanks to a dare from a few friends in the fourth grade. I was practicing cartwheels with them when they dared me to come to their jazz class that night. I showed up to their surprise, and since then I never stopped dancing. My biggest influences were my dance teachers at the time. Their passion and creativity were the reasons I kept coming to class. They constantly inspired me to grow and to find new ways to express myself.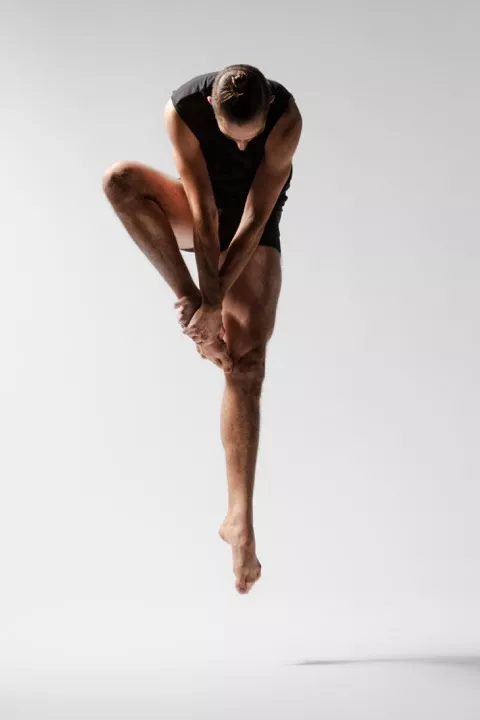 How was it for you performing prior to college at Parker Dance Academy? Any favorite shows that stick out?
Oh, I loved it! We would always do storyline shows based on a Disney classic, so each dance had to tell an aspect of the story. My favorite show I had done was
Aladdin
, because I felt I was finally starting to get good at dance. We had this huge tap number to "Friend Like Me" that really pushed me past my limits, technique and performance-wise. I went from "enjoying dance" to wanting to do it for the rest of my life.
You attended the University of Utah's dance program. What made you choose the U, and how was your time there?
The first time I visited the U, I was able to take Eric Handman's technique class, which had levels of floor work, spatial awareness and traveling that I didn't know existed. I had sweated so much, and was challenged harder than any point in my life up until then, that I left craving more of that experience. I had an amazing time at the U. It fostered my intellectual growth, elevated my technical ability, and provided numerous unique opportunities to experience, create and see dance.
Prior to Ririe-Woodbury, you performed in Colorado and New York with several choreographers for three years. What was that experience like?
I am very grateful and thankful for all of the companies I have been with prior to Ririe-Woodbury. I feel that each experience is exactly what I needed to be where I am at now. In New
York
I learned the true meaning of
hustle,
and what it meant to be a dancer, alongside some of the best in the business. But I was also tested to see if dance is what I really wanted, because in order to do what I loved, I had to work a few extra jobs. It wasn't always great, but that experience tempered my fortitude to dance. In Colorado, I was able to apply my experiences from New York and create a life where dance, living and working all were able to exist side by side.
How did you eventually come on board with Ririe-Woodbury?
I knew I didn't want to stay in Colorado for my entire life, so I started looking for where I wanted to move next. I actually ran into Brad Beakes in New York while visiting to see if I wanted to move back to the city, when he told me that it would be his last season with Ririe-Woodbury. He told me about the audition, and I think it was that night that I bought my plane tickets to Utah for the audition.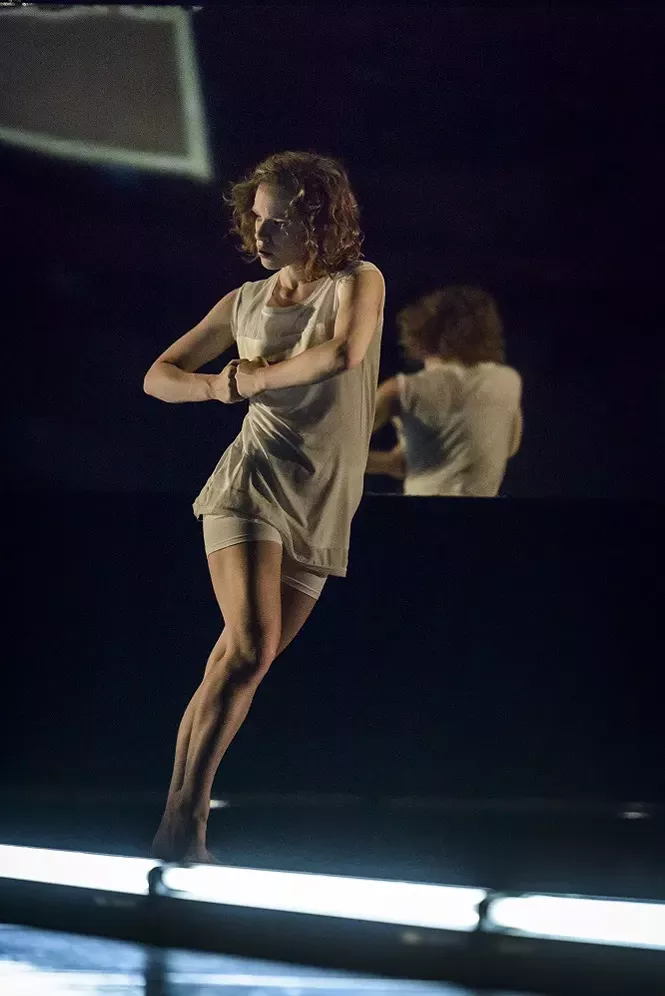 What was it like first joining the company and jumping in on this new season?
Like the first piece I started learning, it was well... a storm. Within the one week transfer period, I had learned almost nine pieces from Brad. The next week I was already practicing full runs with the company. It was such a rush, and at the same time, the company was so caring and insightful.
What were your thoughts on Fall Season when it was first announced?
I was very excited. I had actually worked for Jonah Bokaer, one of the choreographers this season, while in New York. To go from intern with him at Chez Bushwick and loving the work he produced, to a dancer performing his works was a little bit of an "I made it" moment.
How has it been working on that performance with the rest of the company's dancers?
I couldn't have asked for a better family of dancers and artists to be immersed in. They inspire me constantly and we are always building each other up while pushing each other to do the best we can. It takes a special kind of strength, awareness, or aptitude to be a six-member company and I feel that we all have that quality.
What piece are you most excited to perform and why?
I honestly don't know yet. I think all of them!? Since they are all new to me, each one presents a different challenge and sensibility to overcome and to absorb. I'm really looking forward to that overall experience.
What are your thoughts going into opening night?
My mind isn't quite there yet to opening night, but I can feel it coming soon. My thoughts right now are on preparing and retaining all of the information I've been accumulating since the start of this season.

What can we expect from you over the rest of 2016?
I think you can expect to see me constantly grow with the company while adding my own personality to an already bright and talented group. I've looked up to Ririe-Woodbury since first seeing them as
a freshmen
in college at the U. They inspired me then, and now I hope to do the same for someone else.