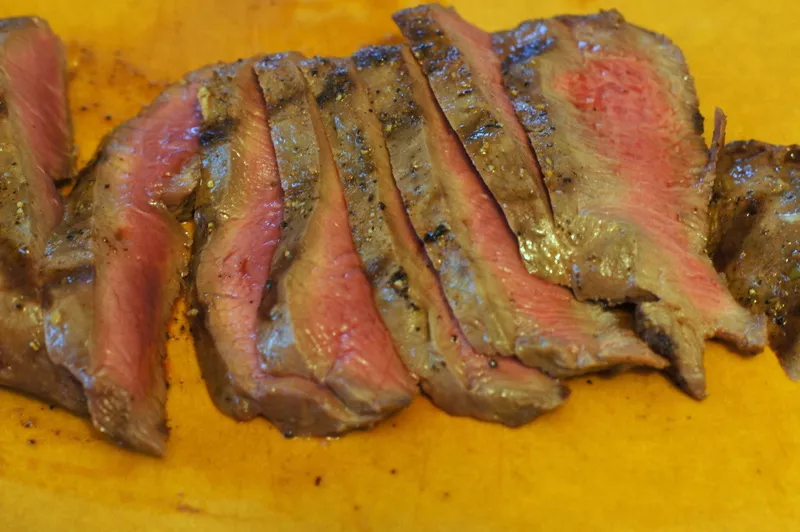 Cooking a flat iron-steak on the grill is fast and easy. With the addition of a simple do-ahead marinade, this is a very quick and tasty recipe.
Don't worry too much about finely chopping or mincing the garlic, green onions and such. You'll be scraping them off the discarding the marinate before grilling.
Ingredients:

Kosher salt
Freshly cracked black pepper
2 Tbs. olive oil
4 green onions, chopped
5-6 garlic cloves, peeled and chopped
4 bay leaves, crumbled into pieces
1 thinly sliced lemon
1 lb. flat iron beef steak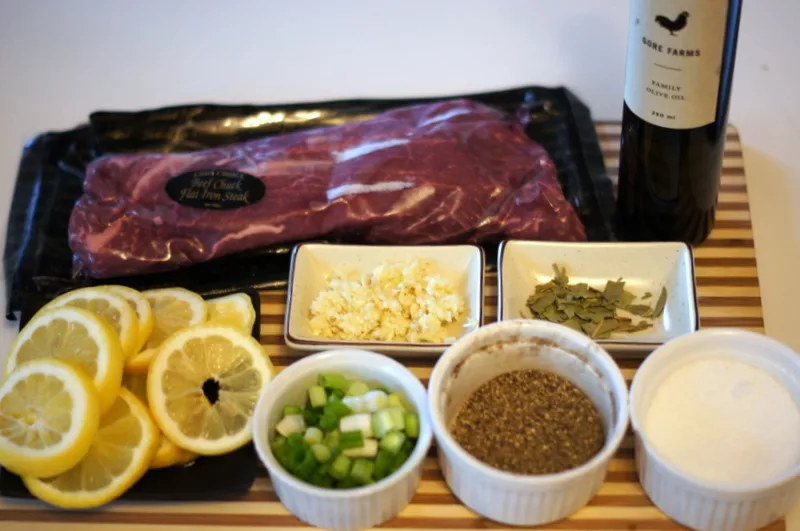 Method:


Place the flat iron steak in a glass baking dish and liberally salt and pepper the meat. Rub both sides with the olive oil.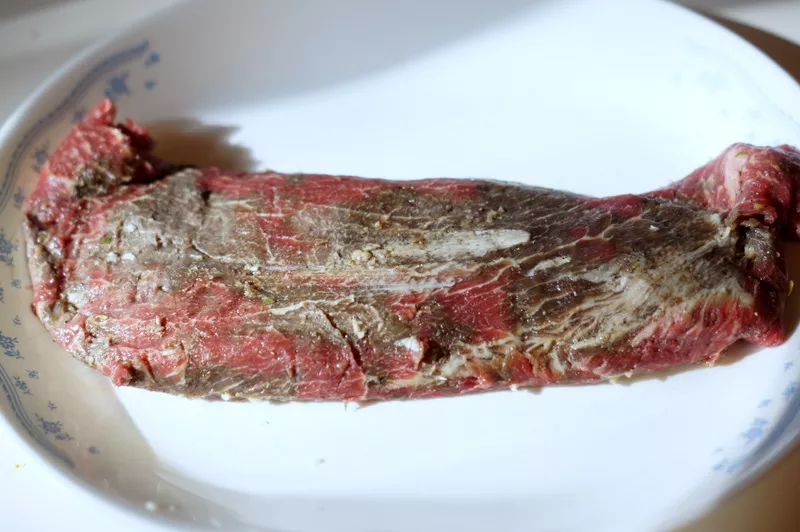 Cover both sides of the steak with garlic, green onions, bay leaves, and lemon slices.
Cover and refrigerate overnight.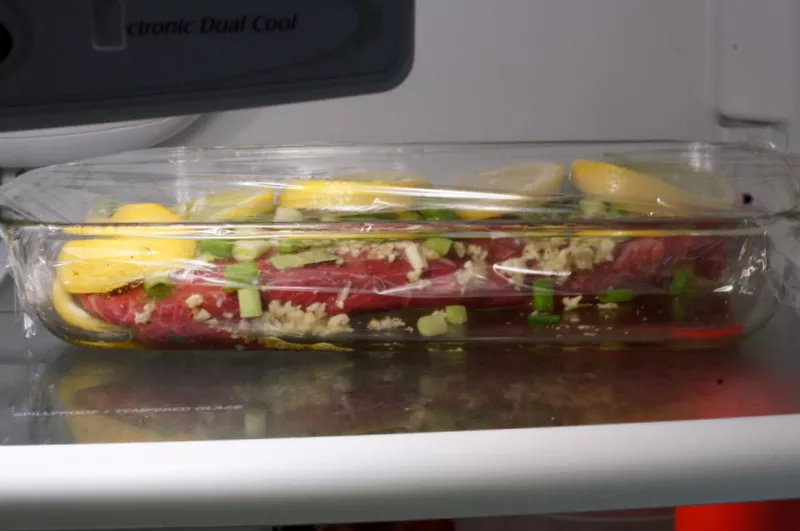 Light a grill to high heat.
Brush the steak with a little vegetable or olive oil and sprinkle on some additional salt and pepper.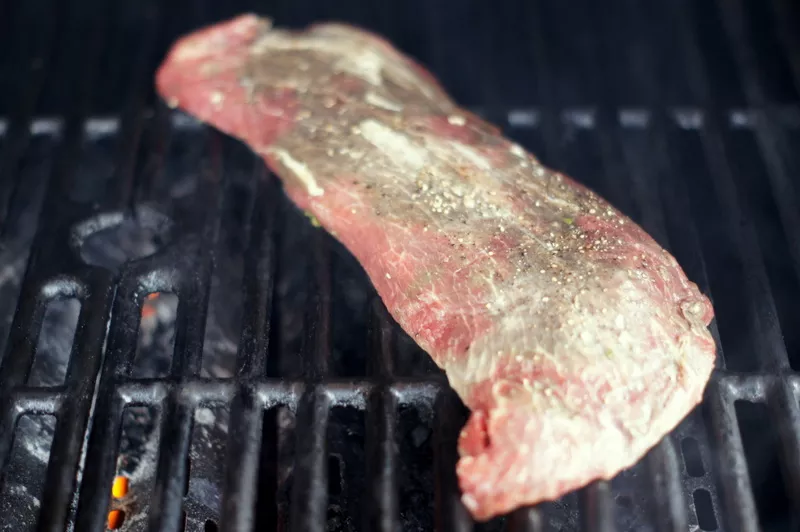 Grill the steak over direct heat - about 3 1/2 minutes per side for medium-rare.
Transfer the steak to a carving board and allow to rest for at least 5 minutes.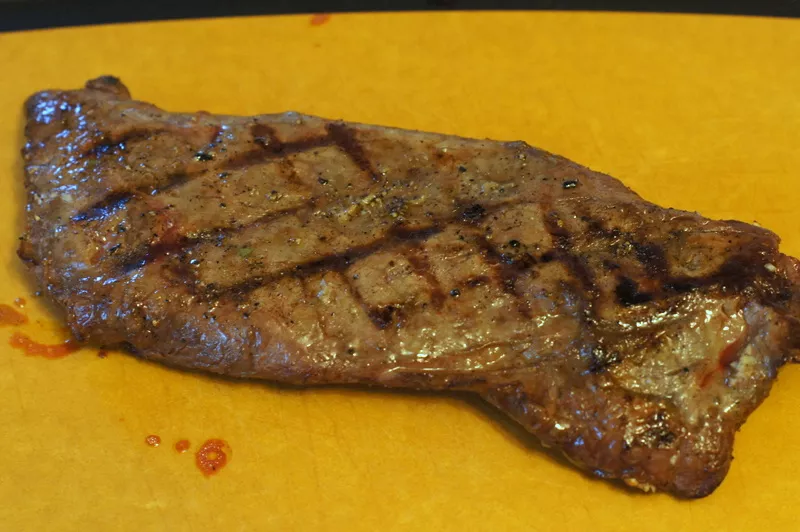 Carve the steak, cutting across the grain, and serve.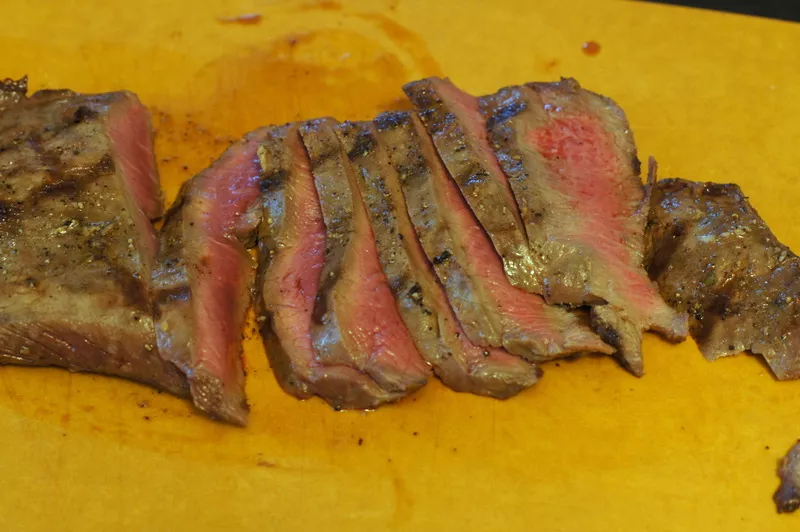 Photos by Ted Scheffler