t's basically a simple chicken fricassee with tomatoes. This recipe couldn't be easier, but has deep, rich flavor. I like to serve it with thick pasta or noodles to enjoy with the sauce. It's a perfect winter's night dish. I also like to add some chili flakes to the cacciatore to give it a little
zing,
but that's optional.
Ingredients:
1 3-4 lb. chicken, cut into 6 to 8 parts
2 Tbs. olive oil
2 cloves garlic, peeled and thinly sliced
1 medium onion, peeled and thinly sliced
Dried chili flakes, to taste (optional)
Salt and freshly ground black pepper
1/3 cup dry white wine
16-20 oz. can of imported Italy plum tomatoes, preferably San Marzano
Method:
Pat the chicken pieces dry with paper towels.
Put the olive oil, garlic and onion into a large saute pan that can hold all the chicken pieces. Turn heat to medium and cook until the onion and garlic are soft and golden.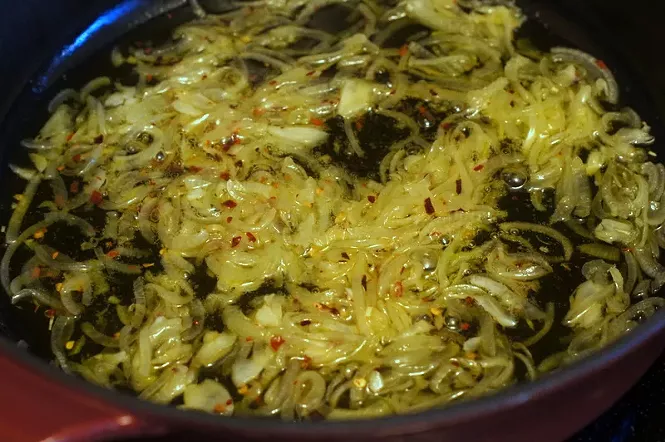 Add the chili flakes and the chicken pieces, skin side down. Cook the chicken until the skin begins to get golden brown and crusty, turning the pieces two or three times.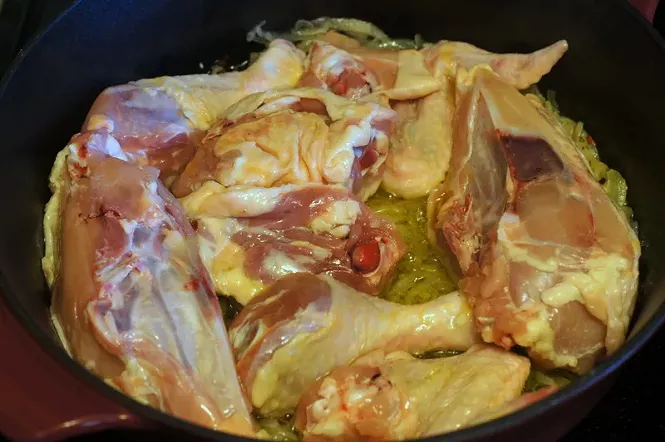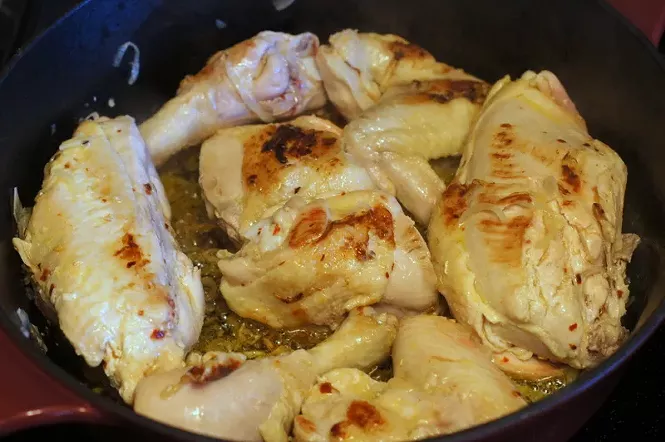 Add the wine to the pan and let it simmer until it's reduced by about half.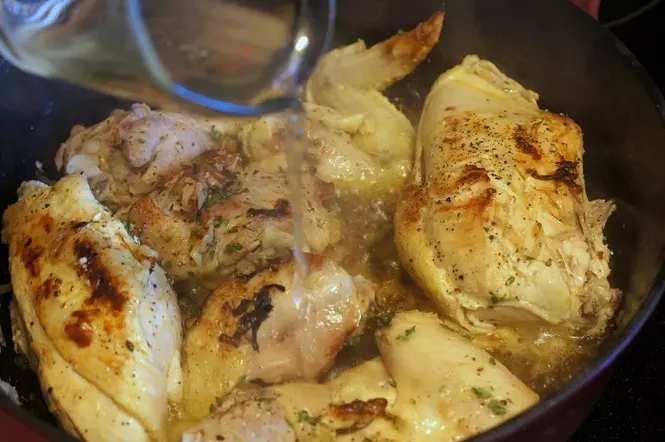 Stir in the tomatoes. Place the cover on the pan, slightly askew.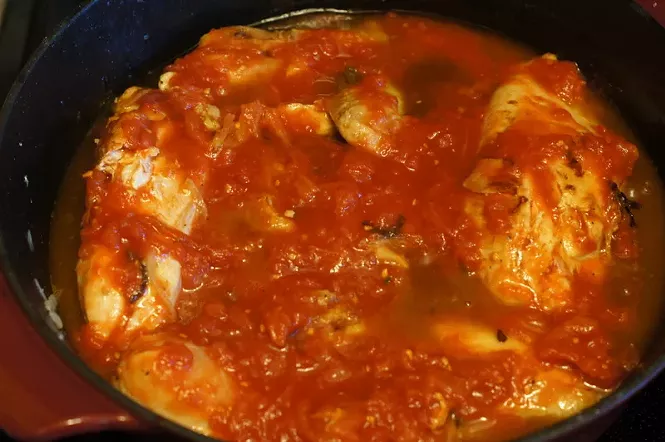 Turn and baste the chicken pieces every now and then while cooking.
Cook for about 40 minutes, or until the chicken pieces are cooked through and the meat comes easily off the bone.
Photos by Ted Scheffler