DONATE
Support the Free Press.
Facts matter. Truth matters. Journalism matters.
Salt Lake City Weekly has been Utah's source of independent news and in-depth journalism since 1984.
Donate today to ensure the legacy continues.

In The Loop: 1/21/17. Gloom Other Than Smog
Events for you to check out from Jan. 22 through Feb. 4.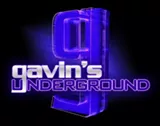 Hey, everybody! Let's be honest: You're either reading this blog in between moments at a film festival, or as some sort of escape from yesterday's nonsense. And that's perfectly okay, because sometimes in life we need a break from tragedy and despair. Or we just need to immerse ourselves in complete distractions to find some happiness again. I myself will probably be asleep when you read this, as I'm taking this weekend for myself to recharge a lot of batteries. But in the meantime, I've got two weeks of events for you to go check out while you look at this picture of Princess Leia created by local artist
Charlie Brown
.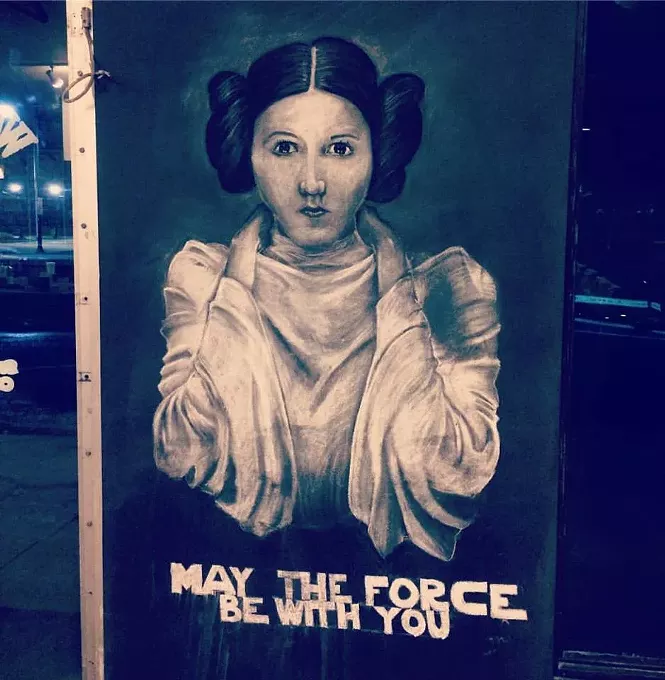 1/22:
Broadway Divas Brunch
at Club X
1/22:
Card Collecting & Gaming
at Watchtower Cafe
1/23:
Women's March
at Utah State Capitol
1/27:
Blind Date—With a Book!
at Central Book Exchange
1/27:
Mythic Realms - WinterFest
at Castle Of Chaos
1/27:
Roast Battle
at Ditta Caffe
1/27:
Lunapalooza
at Muse Music
1/27:
Galaxy Gala
at The Leonardo
1/27:
Nerdcore Music Series
at Watchtower Cafe
1/28:
2017 Utah Clean Air Fair
at Trolley Square
1/28:
When She Speaks Open Mic
at Jitterbug Coffee
1/28:
Fetish Ball
at Area 51
2/3:
Free Kittens: A Stand-Up Comedy Show
at Urban Lounge
2/3:
The Bee - The Office
at The Clubhouse
2/4:
Annual Snowshoe and Yoga Adventure 2017
at Brighton Resort
2/4:
For the Love of Beer
at Union Grill
2/4:
2017 Regency Romance Ball
at Little America
2/4:
Give A Damn - A Comedy Benefit Show for White Helmets
at Urban Lounge
2/4:
Samba Queen Contest 2017
at Pierpont Place