This is an easy recipe that I like a lot. It's for a green chile frittata, which would be perfect for Super Bowl Sunday, or as a brunch, lunch, or dinner dish. It's tasty served warm, cold, or in-between.
Ingredients:


No-stick spray
3 Tbs. unsalted butter
1 medium white onion, peeled and diced
12 (approx) roasted, peeled, seeded and chopped Hatch or Anaheim green chiles
8 extra-large eggs, beaten well
1 Tbs. ground cumin
3 cups shredded cheese (preferably Monterey Jack & Cheddar blend)
Salt and freshly ground pepper to taste
Method:


Preheat the oven to 350 degrees F.
Spray the surface of a large, ovenproof skillet with no-stick spray.
Over medium heat, melt the butter until it begins to froth, but don't let it burn.
Add the diced onion and cook 4-5 minutes, until the onion is translucent.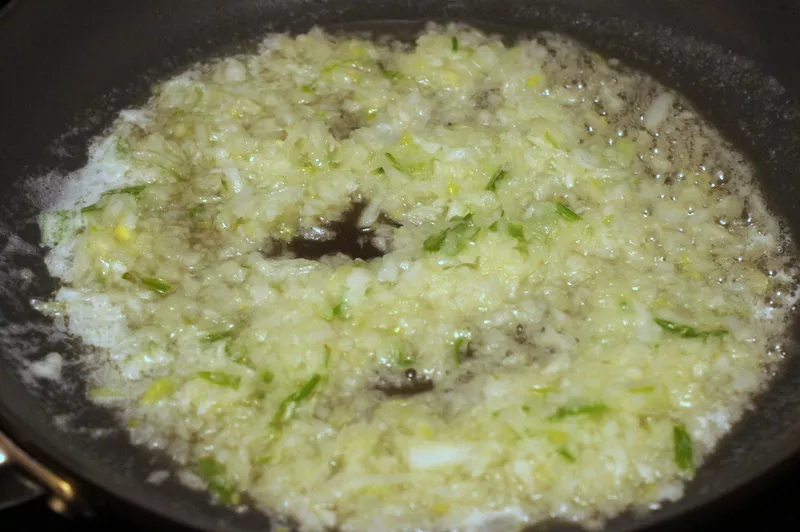 Put the green chile into the skillet, stirring to blend with the onion.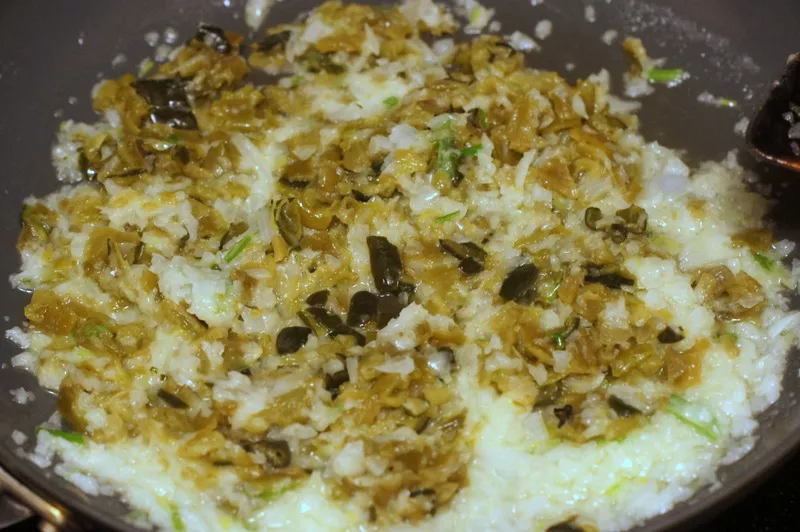 Beat the eggs in a bowl with the cumin and salt & pepper, to taste. Pour the beaten egg mixture into the skillet.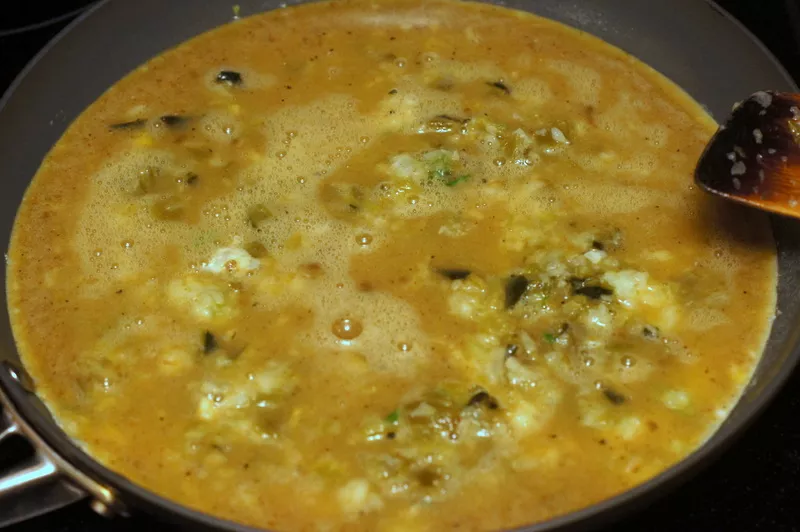 As the eggs cook, working from the skillet's edges lift the cooked egg with a spatula and let the uncooked, runny portions run underneath, as you would when cooking an omelet.
Continue until just a little of the egg on top is uncooked.
Add the shredded cheese and mix gently with a spatula into the remaining soft, uncooked egg.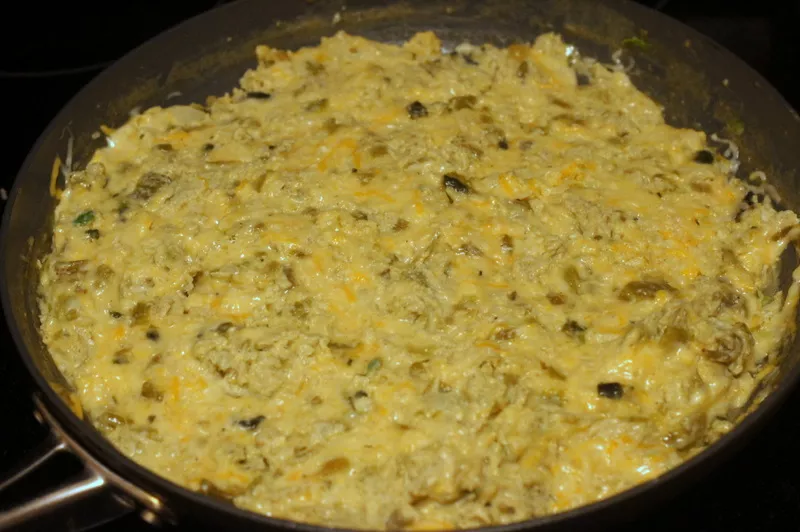 Transfer the skillet to the oven and bake the frittata at 350 degrees for 25 minutes, until the frittata has puffed up some and the cheese is slightly browned. You can use the broiler to finish the browning process, if necessary.
Cut into wedges and serve with warm tortillas, salsa, and/or a fresh salad.
Photos by Ted Scheffler