Now that we're in April, dance companies are starting to close out their seasons/ Repertory Dance Theatre's final 2016-2017 show will be
Dabke
, running April 6-8, which will feature an evening-length work by choreographer Zvi Gotheiner. Before the show opens, we chat with resident dancer Lacie Scott about her career and joining RDT, as well as her thoughts on this week's performance. (
All pictures provided courtesy of RDT.
)
Lacie Scott
RDTUtah.com
Gavin: First thing tell is a bit about yourself.
Lacie:
I grew up on a small alfalfa farm in Carlsbad, New Mexico. I have been dancing for 22 years, I did studio competition dance growing up and I studied modern dance performance at Brigham Young University. I am happily married to the love of my life and we have a beautiful two-year-old girl.
What made you want to try dance early on?
I dipped my toes into several activities including voice, piano, rodeo and dance. My passion grew more toward dance when I got bucked off my horse too many times and decided at 8-years-old to solely continue with dance.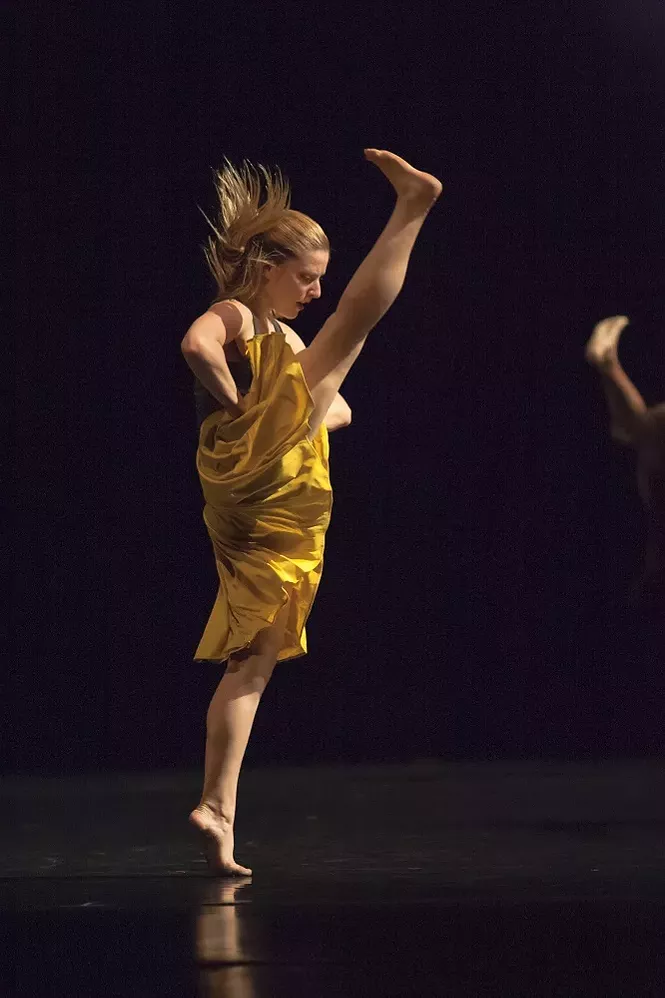 What was it like learning as you grew up prior to college?
There was tense competition at my dance studio and in my town between other studios. I only wanted to dance and perform out of my great love for moving. I often felt overshadowed by other dancers because I was never interested in fighting for the best parts.
What eventually made you choose BYU to earn your Bachelors in Dance Performance?
Growing up, I attended many dance workshops at BYU, and I fell in love with the movement vocabulary they taught. BYU also offered me the best price for the quality education provided.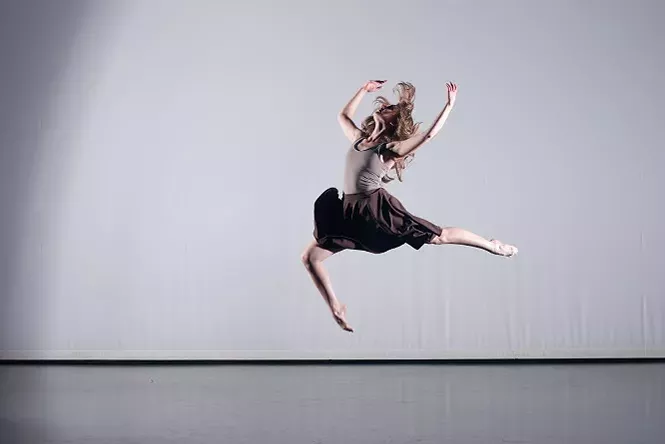 How was it for you during the summer attending local workshops with almost every dance company?

Attending local as well as non-local workshops is the best way a dancer should spend summers. Through tasting different movement styles of several companies, I discovered the style of movement that fit me best, both in aesthetics and internal sensations.
You had also received training as several academies and universities in China. What made you decide to travel there to learn more?
BYU offered a study abroad in China and I took the opportunity for a semester. I had never been outside the country, and I am always eager to learn different styles of dance
What would you say are the biggest differences between their method of teaching compared to ours?
Their methods were similar to ours, but their styles were different. They focused on Chinese classical dance and folk, which included technique with scarves and fans.

What made you decide to come back to Utah rather than travel more?
Money, or lack thereof. I came back to finish my degree, then I was considering returning to China to teach English, but instead, I got married and shortly thereafter joined RDT.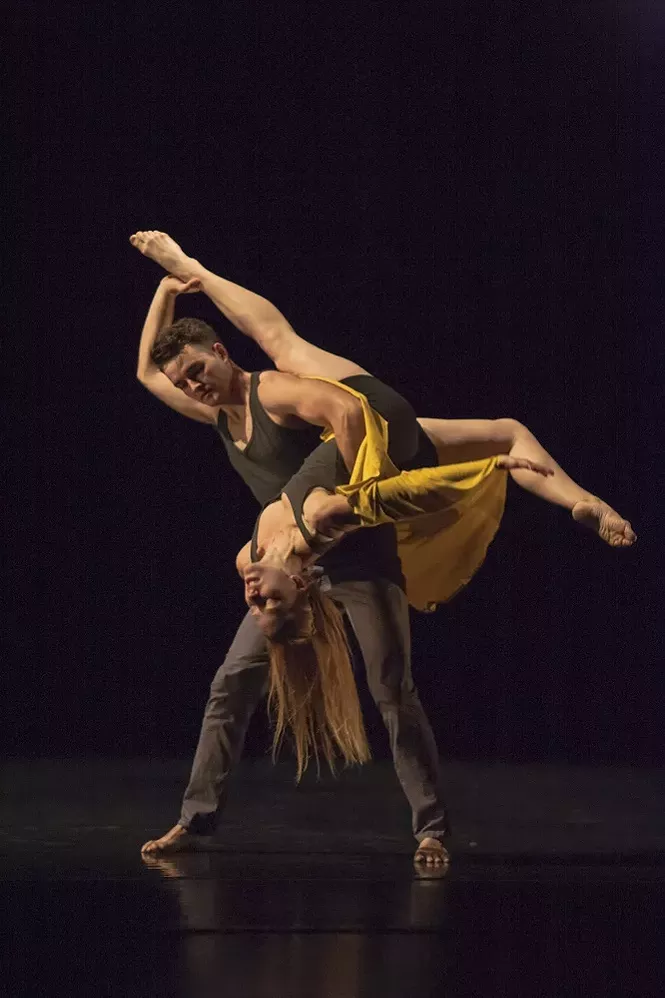 What led to you auditioning for RDT and making the company in 2014?
I performed Jose Limon's "Missa Brevis" as a guest with RDT in 2013, and I fell in love with the nature of the company. I was also graduated from school and auditioned for every company that was looking for a dancer.
How was it for you first joining the company and working with the crew?
Four of us joined the company at the same time, which I believe made it easier than being the only newbie in a stable experienced company. I discovered learning dances off of videos was difficult. I had never done that before, and it takes a special skill to do it quickly and effectively. I have definitely gotten better at it.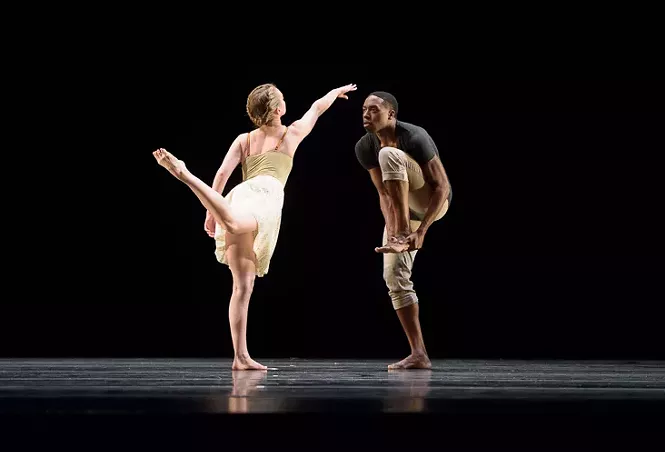 What's been your favorite performance with the company to date?
I have favorite moments in every performance, but two stick out most. October 2014, I was five months pregnant and being my first season performance with the company it was exhilarating. And October 2016, we performed "By the Snake", "Theatre" and "Filament" which all had a movement style that I loved to perform.
What were your initial impressions of Dabke?
When we first performed a few sections of
Dabke
in 2015, I enjoyed the movement style yet I always felt the show was incomplete. When we started learning the whole show this year all the sections slowly melted seamlessly together and deeper feeling came with the completed version.
What's your experience been like in putting the show together with everyone?
It has been amazing to see the effort every member of the company has put into building this
Dabke
show. I feel we as a group are more invested physically and emotionally in this show than we have been in any other show this year. This is a powerful performance you would be disappointed to miss.
What are your favorite pieces from this show and why?
My solo is for sure my favorite. This is my first solo since I have joined the company and there are so many emotions, sensations and an irresistible power inside it. I also love the double duet, which is a section where I have a lot of control in what happens and
when,
which is a fun and rewarding position to be in.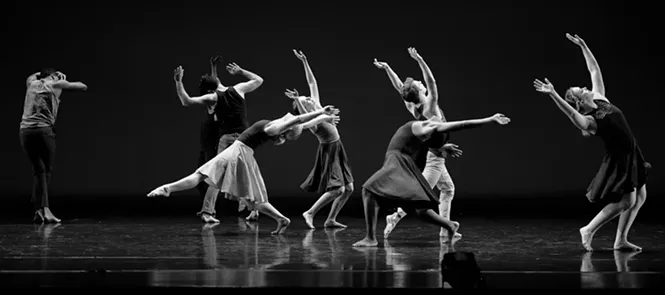 What are your thoughts going into opening night and what do you hope people take away from Dabke?

I love performing
Dabke
, and it is exciting to go into
opening
night having the confidence we will perform at our best and have fun at the same time. I hope the audience leaves feeling the passion we put into
Dabke
, as well as a connection to the stories they experience within the show.
What can we expect from you over the rest of 2017?
I finally feel I have reached a new level of myself physically, emotionally [and] spiritually, and I can only grow from here. Expect another year of great shows with RDT.