Hey, kids! How's it going? Excuse me if I seem a bit checked out this weekend, but this post is going up on my birthday. So as you read this, I am off doing something fun that most likely involves pizza, cake, video games and a loved one. But I didn't take the entire day off; I couldn't leave you hanging. So while I'm enjoying myself and eating more desserts like the cheesecake and ice cream you see below, I've got two weeks worth of events for you to check out. Catch you on Monday!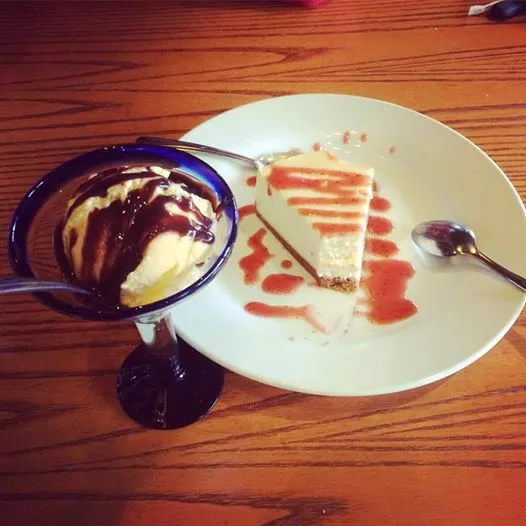 4/30:
Card Collecting & Gaming
at Watchtower Cafe
4/30:
March for Solidarity / Marcha En Solidaridad
at SLC County Building
5/1:
May Day - No to Trump's Agenda!
at Wallace Bennett Federal Building
5/4:
2017 Mountain West Arts Conference
at Cultural Celebration Center
5/4:
Filmed By Bike Screening
at Brewvies
5/5:
Utah Renaissance Festival And Fantasy Faire
in Marriott-Slaterville
5/5:
Bike Theft Prevention Clinic
at Provo Bicycle Collective
5/5:
Moments
in Downtown Ogden
5/5:
Out Loud 2017 Exhibition
at
UMOCA
5/5:
Art After Dark: In A Galaxy Far Away
at The Leonardo
5/6:
Free Comic Book Day
at Various Shops
5/6:
Masonic Temple Open House
5/6:
Basant Kite Festival
at University of Utah
5/7:
Urban Flea Market
at 600 So. Main St., SLC
5/10:
The Davey Showcase 2017
at Tower Theater
5/11:
Fifth Annual United We Stand (Up!)
at The Rail
5/11:
Body Logic Dance Company: Reflect
at Sugar Space
5/12:
Infinite Possibilities Higher Consciousness Festival 2017
at The Ogden Amphitheater
5/13:
Heritage Festival 2017
at Ogden's Union Station Foundation
5/13:
Draper Arts and Crafts Festival
at Draper Park
5/13:
Third Annual Beard and Mustache Competition
at Six Feet Below Tattoo