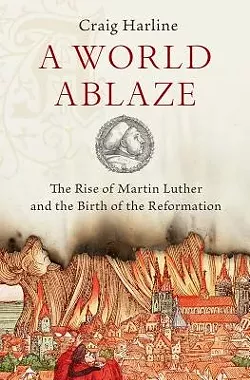 You've seen the Essentials, but there's more where that came from. It's time once again to look Beyond Essentials.
Author Craig Harline marks the 500th anniversary this month of Martin Luther nailing his 95 theses to the door of the Wittenberg church with his new historical biography
A World Ablaze: The Rise of Martin Luther and the Birth of the Reformation.
Harline reads and signs the book
at The King's English Bookshop
(1511 S. 1500 East) Thursday, Oct. 5, 7 p.m.
Get into the spooky spirit of Halloween at the
Utah Paranormal Expo
, Oct. 7, 10 a.m.-9 p.m. at South Towne Expo Center (9575 S. State, Sandy). Guest speakers and panels cover a variety of topics including psychic experiences, ghosts, UFOs and more, plus vendor floor. Tickets are $10-$69, available
here
.
The Salt Lake City Main Library (210 E. 400 South) hosts the
Salt Lake Performance Art Festival
Oct. 5-6, 9 a.m.-5 p.m. daily, as a dozen local and national artist combine theater, visual art, video and more in fascinating ways. All performances are free to the public; visit website for more detailed descriptions of individual performances.
Downtown Logan is the venue for
The Block festival
, a showcase of film, music and visual arts, Oct. 6-7. Visit the festival website for full schedule of events and locations.