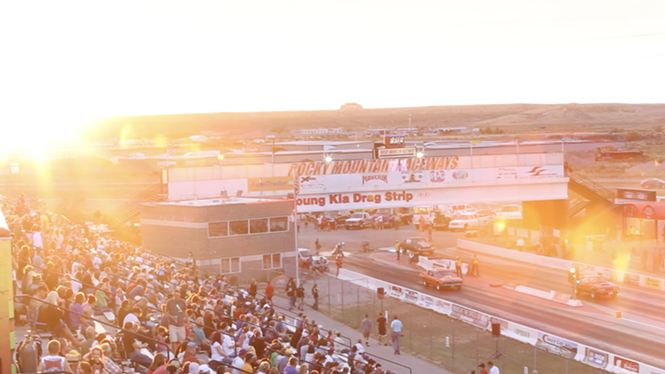 Officials with Rocky Mountain Racetracks, which opened in 1968, announced Thursday it will cease operations following the 2018 season.
The 50 acres of property where the racetrack is located was sold to commercial real estate agency Freeport West in 2014. At the time of the sale, a five-year lease was signed to continue racing operations through the end of 2018 but the lease did not include an option to renew.
Mike Eames, general manager at the track, said there was always hope they could extend the lease and the Young Automotive Group, which owns RMR, even looked at other options for tracks.
"There was always hope we were going to be able to extend that lease and operate even further," Eames said when reached by phone Thursday. "The Young Automotive Group did an expansive search and met with a whole slew of people in various cities statewide but none of those came to fruition or made economic sense to do so."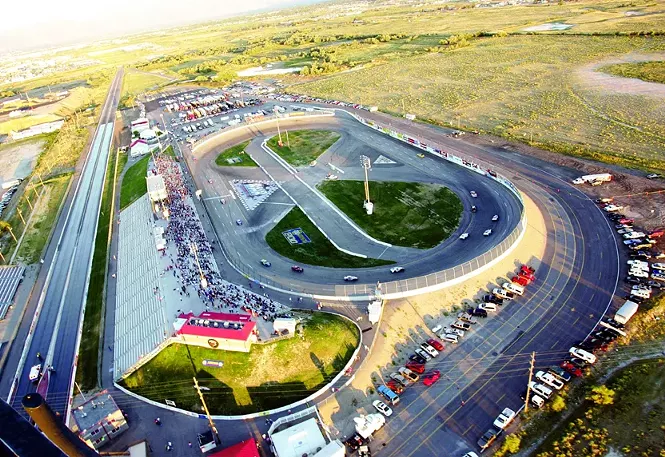 The Young Automotive Group looked at purchasing new property and building a new track in hopes to continue racing, according to the release. But the price tag on that option was "astronomical," Eames said. Track officials also reached out to the State of Utah, Utah Sports Commission and West Valley City to discuss turning the track into a public venture. Little interest was expressed, according to the announcement.
Spencer Young Sr., CEO of Young Automotive Group, said they don't plan to give up on racing in Utah.
"We've invested a great deal in the racing community, and we aren't walking away from that," Young said in the news release. "We will continue to sponsor racers and support racing."
The racetrack currently features an NHRA-sanctioned drag strip, a ⅜-mile asphalt oval track and a motocross facility. The track has even hosted NASCAR stars Dale Earnhardt Jr., Kyle and Kurt Busch and Ken Schrader earlier in their careers.
The racetrack even holds special memories for people such as Eames, who has worked at the track since 2005. When the track opened in 1968 as Bonneville Raceways, Eames' father worked as a starter at the track.
"In a way it is bittersweet," Eames said. "As we go further through our season, I'm sure it will be emotional when we get there toward the end but I'm proud of the legacy that's been created here."
Eames said they are hoping to create a historic season for the track's final year and will host more than 140 events. More details on the final season will be released close to the new year. The season runs from April to September.
For those who used RMR for racing through the years, they will have to start looking elsewhere. The other closest ¼-mile drag strips are in Boise, Idaho; Grand Junction, Colo.; and Las Vegas. There are also some smaller drag strips in Idaho and Wyoming. The closest oval track with asphalt is located in Twin Falls, Idaho.
"I do feel bad for the racing community because it's kind of a tug to get there," Eames said.
Despite the track having to shut its operations, Eames said he's glad it's lasted as long as it has and hopes to make 2018 a memorable season.
"I know they're [racers] invested in their cars and it is their hobby and stuff," Eames said. "The Young Automotive Group invested tens of millions of dollars in that too and if they didn't purchase the old Bonneville Raceways when they did, we wouldn't have had this facility.
"I'm personally appreciateive to the Young Automotive Group that they could give us these memories."