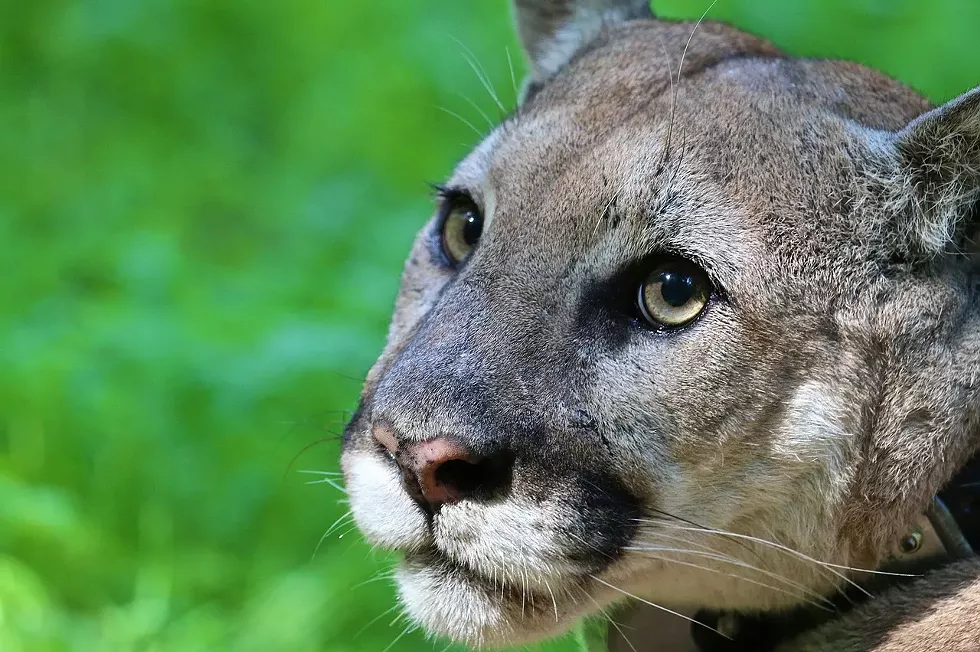 Utah's Wildlife Board unanimously approved 61 additional cougar-hunting permits at its meeting Thursday, raising the number from 581 to 642.
The decision came after more than three hours of discussion and public comments that ranged from flat-out condemnation of cougar hunting to ranchers who said they benefit from it. A handful of individuals wanted to keep the number unchanged from last year.
Darren DeBloois, the Division of Wildlife Resource's mammals program coordinator, explained the agency's management plan, most recently updated in 2015, requires that no more than 40 percent of the hunted cougars over the previous three years can be females. Additionally, the percentage of adult cougars more than 5 years old during the previous three years should be between 15 and 20 percent.
"Since 2004 ... we have been growing our cougar population," DeBloois said, showing a graph representing increases in the state's big cat and deer populations. "It looks like one of the biggest single factors in predicting mountain lion numbers is the food they eat—as we grow deer numbers, we grow mountain lion numbers."
While DeBloois didn't have the exact number of cougars in the state, he estimated a minimum of 2,000, a figure extrapolated from cougar-hunting data.
DeBloois told City Weekly earlier this week that the plan's objective is to "maintain a healthy population." However, about half of those who spoke Thursday asked the board not to increase the cougar-permit numbers.
John Ziegler, who started the grassroots Utah Wildlife Management Accountability Project, told the board he wouldn't like to see any cougar hunting, and questioned the accuracy of its cougar-population estimates.
"I strongly request that you do not raise the cougar quota this year and in fact, suggest that the wildlife board pump the brakes and consider reducing [it] by at least 20 percent," Ziegler declared.
Cougar hunting, he said, is a result of shooting a "terrified and exhausted animal out of a tree … chased and cornered there by a pack of trained hunting dogs.
"The wildlife board is not living up to its obligation when it continues to sanction the increased killing of predator species such as the cougar, offering for little more than a selfie on a cell phone," Ziegler said.
Also opposing permit increases were the Utah Houndsmen Association, the Humane Society of the U.S., its Utah affiliate and the Salt Lake City-based Western Wildlife Conservancy.
Guy Webster of the houndsmen group said members already have seen fewer cougars in the wild and worry about expanded hunting.
"There is no requirement that we increase the tags," Webster said. "Over the last four years, we've already had a 26 percent increase in tags … we are strongly opposed to that."
The Humane Society opposed more permits—but for a few different reasons.
"We feel trophy hunting serves no utilitarian function and should not be condoned in the name of financial gain," Gene Baierschmidt, the Humane Society of Utah's executive director, said in opposing any increase.
However, not all agreed.
"I keep hearing about a lack of data and a lot of scientific-based study," Bill Christensen with the Rocky Mountain Elk Foundation, said. "Balderdash! These models have been here for years and years by wildlife agencies across the country … lions need to be managed like any other animal."
Ziegler later told City Weekly he'd like to see a change in how the board gauges public sentiment. DWR, in addition to its board meetings, holds regional gatherings throughout the state.
Board member Calvin Crandall, though, felt there was plenty of "diversity" at Thursday's session.
"The division is doing a great job of being diverse [and] getting both sides," Crandall said. "I think there are places where they could go in and harvest a lot more cougars. I think there are places they could go in and take nothing. I think this is a very good compromise with the numbers they've come up with."
Board chair Kirk Woodward noted that comments were evenly split. When it came time to vote, the board settled on the amount of new permits.

People such as Ziegler, however, still are worried about the cougars' future.
"This is important enough and critical enough just from an outdoors perspective," he concluded. "I fear that in 5 to 10 years, we won't have cougars."
Updated on 8/6 to reflect up-to-date new permit numbers per the Utah Division of Wildlife Resources.