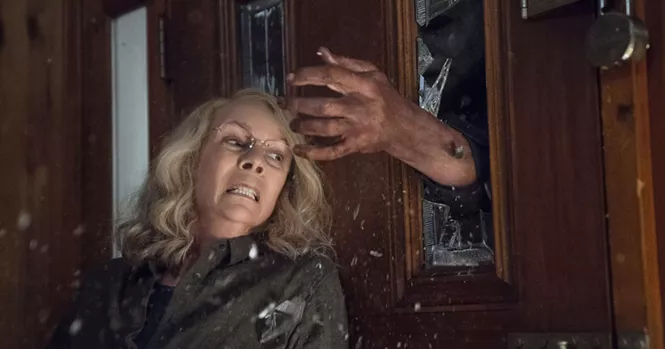 Scary stuff like institutional racism, rope-free mountain-climbing and masked killer Michael Myers is on the menu for a late October weekend in local theaters.
The documentary
Free Solo
proves breathtaking not just in capturing daredevil mountain-climbing, but in crafting a fascinating character study.
Eric D. Snider finds that the new, 40-years-later version of
Halloween
(pictured) might be better as a potent symbol of the #MeToo movement than as a scary
Halloween
movie.
MaryAnn Johanson delights in the stories of four veteran actresses in
Tea With the Dames
.
In this week's feature review, contentious political issues and the risk of taking a stand are explored in the dark comedy
The Oath
(Utah release postponed at press time) and in the drama
The Hate U Give
.