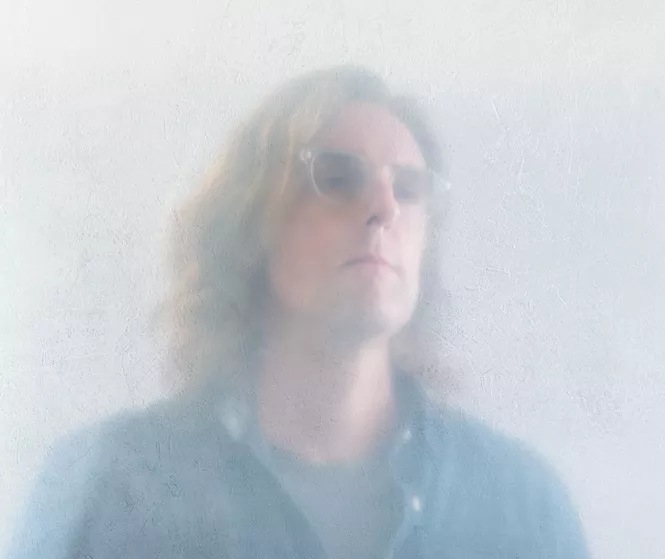 Jack Spencer
Carl Broemel
Fans of Kentucky Southern-rock shape-shifters My Morning Jacket can rejoice: multi-instrumentalist Carl Broemel performs tonight, Monday, Oct. 29 at The State Room, while frontman Jim James appears next Monday, Nov. 5 at The Commonwealth Room. Last month, Broemel released a divine solo album,
Wished Out
, which he recorded and produced in his home studio. Earning praise for its uptempo energy and far-ranging stylistic spirit,
Wished Out
should translate well to the stage, especially with support from Americana duo Steelism, made up of guitarist Jeremy Fetzer and pedal steel player Spencer Cullum. Tickets for Broemel and Steelism's show
at The State Room tonight
are still available for $26, while Jim James' show
at The Commonwealth Room next week
is sold out.
On Tuesday, Oct. 30, English rapper Scarlxrd brings his rap-metal fusion
to Kilby Court
. But the best way to celebrate Devil's Night is at Metro Music Hall for their Shecock n Balls in Hell celebration. Local favorites Shecock & The Rock Princess, a genre-defying, gender-bending power trio blurring the line between hard rock and performance art, will headline, along with fellow Utahns Balls Capone, The Violet Temper and Magda-Vega. The best part?
This big show
costs only $5 at the door and promises plenty of extra Halloween treats.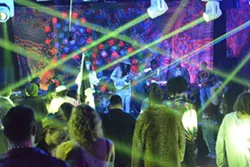 Spyro Zarifopoulos
SuperBubble
Whether you want to enjoy live music or let DJs transport you to another world on Halloween, your choices are many on Wednesday, Oct. 31. Get psychedelic with funk favorites SuperBubble and Break Through, a damn fine The Doors tribute band, celebrating Halloween together
at The Depot
, or let your dancing feet dominate at The Urban Lounge's
18th Annual Halloween Party
featuring Flash & Flare, German Wyoming and Faded Duchovny.
On Thursday, Nov. 1, legendary alternative rockers Goo Goo Dolls will toast the 20th anniversary of their landmark album Dizzy Up the Girl with a show
at The Depot
. The band will performing the record in its entirety at each show, followed by an additional set packed with deep cuts and more top hits.
Dizzy Up the Girl
sold 6 million albums worldwide, went 4x platinum in the U.S. and had five top 10 singles, including "Iris" and "Slide."
Mark Dellas
Goo Goo Dolls
Finally, on Friday, Nov. 2, things get weird
at Kilby Court
when Mouse on the Keys, Tera Melos, and GLOE swing into town with their variegated takes on experimental music. Mouse on the Keys hail all the way from Tokyo, Japan, where their blend of post-rock and jazz earns comparisons to Explosions in the Sky and Mattson 2. Tera Melos hails from Northern California, specializing in start-stop time signatures, open-ended electronic jams and heavy effects and sampling. Finally, the local boys in GLOE call themselves "post-everything mathgaze," Although they haven't put out any new videos in a while, their 2015 jam "Professional Avocation" is well worth repeated listens. And if this 25-second "stay tuned" teaser is any indication, hopefully they'll be debuting some new tunes at this show.