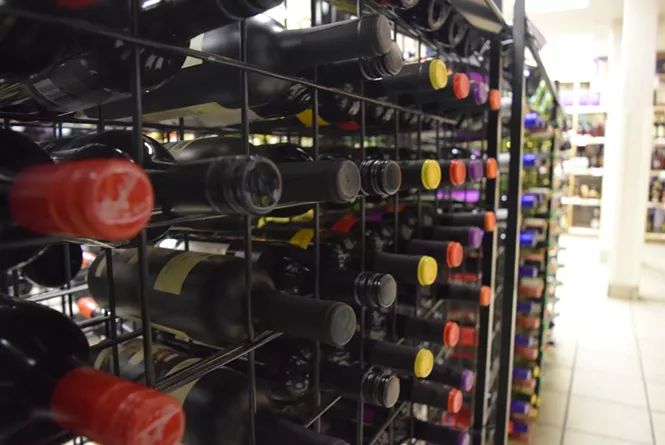 Since Utah's Department of Alcoholic Beverage Control launched a customer-feedback survey in October, locals haven't been shy about letting the DABC know what they want: cold beer.
Well, cold beer, more staff and better selection, to name a few recurring requests.
The department outlined the data it's received so far—about 2,400 responses—at its regular commission meeting last month. Among the information the department has been collecting, it found Utah liquor store customers across the state ranked their satisfaction at a 3 on a 1-to-5 scale.
Cade Meier, the department's deputy director, tells City Weekly that because the survey is still ongoing, DABC will continue to analyze and tweak it. He said the department plans to leave the online questionnaire up indefinitely and hopes it will become a common way to gauge consumer needs.
"I was hoping to give people a way to give us the information of what they're seeing and feeling, No. 1," Meier says. "But also, No. 2, being able to address concerns, evaluate if we can fix things and give them a way to vent their frustrations—to tell us how they feel."
And boy, did the public let the DABC know how they felt.
"Beer should be stored cold or it loses quality … Honestly research it!!!" one comment said.
Other comments included: "Beer is exciting and ever-changing, but the selection seldom changes," "Beer is improperly stored in sunlight and warm," and "No cold beer, IPAs should not be stored and sold warm!"
While Meier admits some of the stuff they heard wasn't new, the survey has allowed his department to start a dialogue with customers to better assess how it might be able to change. Meier said the department has followed up with some responses via email to get additional feedback. He hopes the survey will be more widely used than the comment cards the department used previously.
"We're excited about it because we've never had anything like this before," Meier said. "It's a value to us. We've had comment cards, but the frequency of those was pretty low. Someone had to take a card and write down what they had. They could have mailed it in, but there's always some difficulty in that because it's not anonymous. People feel more comfortable when they have some anonymity."
Not all feedback was negative. One customer said, "This store in particular does a great job with its selection of beer." (A specific location was not provided in the DABC's material.)
Another noted, "They seem to have everything I've ever attempted to seek out."