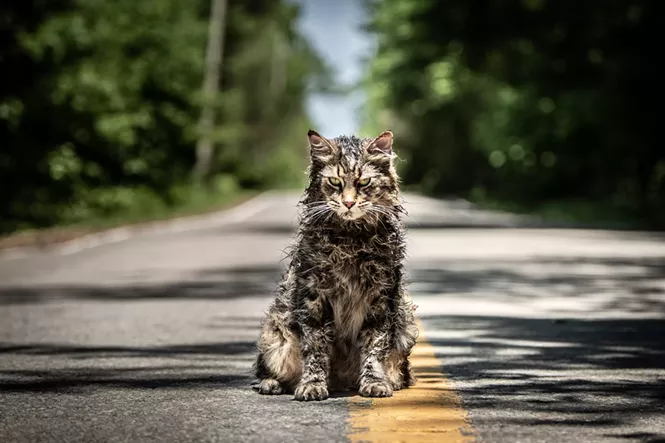 It's a movie weekend full of super-heroes, horror scares, fact-based stories and even Mel Gibson in the improbable role of a guy whose career might be destroyed by someone capturing him being racist on a recording.
The Best of Enemies
can't quite navigate the treacherous territory between inspirational true story and "good people on both sides." S. Craig Zahler's gift for grit makes up for his slippery socio-political point-of-view in the bad-cop heist thriller
Dragged Across Concrete.
Another innovative artist is treated to a rote movie biopic in
Mapplethorpe
. A lovely adaptation of a classic children's story gets bogged down in an unnecessary framing narrative in
Storm Boy
. Emilio Estevez's drama
The Public
trips clumsily over its own earnestness.
MaryAnn Johanson doesn't find much that's disturbing or moving in the new adaptation of Stephen King's
Pet Sematary
(pictured).
David Riedel is impressed that
The Hummingbird Project
manages to turn a duel over stock-trading technology into an effective thriller.
In this week's feature review, MaryAnn Johanson finds
Shazam!
confirming super-hero narratives as adolescent-boy wish-fulfillment.