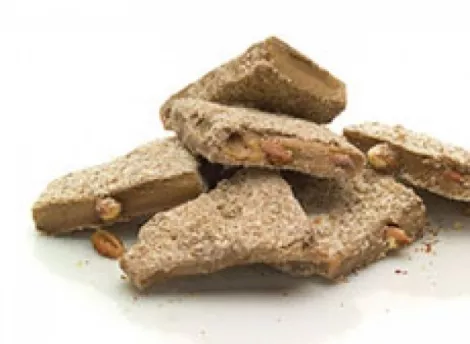 It's hard to know what others might like to receive this holiday season, but each of us knows what we'd like to unwrap come winter solstice, Christmas, Hanukkah, Kwanzaa or yuletide. So, in an effort to spark your gift-buying frenzy, members of the
City Weekly
editorial staff are divulging gifts that would make them squeal. Let the squealing begin:
Editor Holly Mullen
One pound of English toffee $21.95
Melts like buttah, baby. Utah chocolatier V pours on the chocolate thick and then dusts my favorite confection with a choice of four nut varieties: almond; pecan; cashew; and macadamia.
V Chocolates, 440 W. Lawndale Drive, 269-8444, VChocolates.com
Bicycle Service Plan "B" $59.95
I'm a fairly serious road cyclist who knows enough basics to take care of my ride. Still, I wouldn't turn down a professional tune-up next spring with attention to gears, brakes and all necessary adjustments.
Biker's Edge, 232 N. Main St., Kaysville, 801-544-5300, bebikes.com
Anarchist AvaLung $269.95
I already have an older version of Salt Lake City-based BD's life-saving breathing apparatus. Knock wood, I've never been in an avalanche and haven't needed it. This deluxe version features a lightweight daypack, with integrated AvaLung. Don't go off-piste without it.
Black Diamond Store, 2092 E. 3900 South, 278-0233, BDEL.com
Orbea Diva road bicycle $3,895 to $6,200 depending on components
Dumb chick-marketing name, amazing bicycle. Spain's Orbea is one of the world's premier manufacturers, and the Diva features a carbon layup engineered specifically for female anatomy (including for petites). Weighs 15 pounds, comes in a dreamy blue or deep orchid color. I lust for it.
Contender Bicycles, 875 E. 900 South, 364-0344, ContenderBicycles.com

Associate editor Bill Frost

"Ogden is Awesome" T-shirt $17.95
Of the 635 T-shirts I own, none are brown and proclaim the awesome-ness of Ogden. Therefore ...
8Apparel.com

Bikini Cuts Total Experience $40
Shampoo, style, scalp treatment and manicure massage. Since I only get a haircut once a year, might as well be from a hot girl in a bikini.
Bikini Cuts, 60 W. 400 South, 533-2887, BikiniCuts.com (also in West Jordan).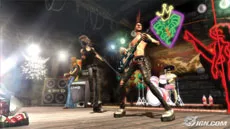 Nintendo Wii & Activision Guitar Hero III $340 total
Now that it includes tunes by Queens of the Stone Age, Slayer, Tenacious D and Blue Öyster Cult ("Cities on Flame With Rock & Roll"!), I need it.
Graywhale Entertainment, multiple locations, FatFin.com
Orange Rockerverb 50 Guitar Amplifier $2,000 plus tax
Tube-driven dual-channel 50-watt amp with real spring reverb and Celestion Vintage speakers. Sure, it sounds good, but I just like the color—orange.
Guitar Czar, 2953 E. 3300 South, 466-8666, GuitarCzar.com

A&E editor Scott Renshaw

Killer Bunnies and the Quest for the Magic Carrot game $25
Because I love games, and because Monty Python and the Holy Grail proved that homicidal rabbits are always entertaining.
Game Night Games, 2030 S. 900 East, Ste. E, 467-2400, GameNightGames.com

Cuisinart SmartStick immersion blender $39.99
Because the key to enjoying soup-making is no longer having to ladle it into a blender a batch at a time.
Spoons 'n' Spice, 788 E. 9400 South, Suite 32, 553-1988, SpoonsAndSpice.com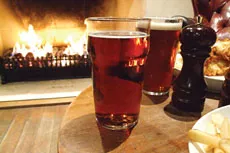 The Complete Home Brewing System $184.95
Because too much of my beer-drinking dollar goes to the knuckleheads at the DABC.
The Beer Nut, 1200 S. State, 531-8182, BeerNut.com

Laptop computer $600-$1,000
Because it's time to turn in that desktop dinosaur and pretend that I'm in the 21st century.
Bohn Computers, 3332 S. Stanton Dr., West Valley, 558-3346