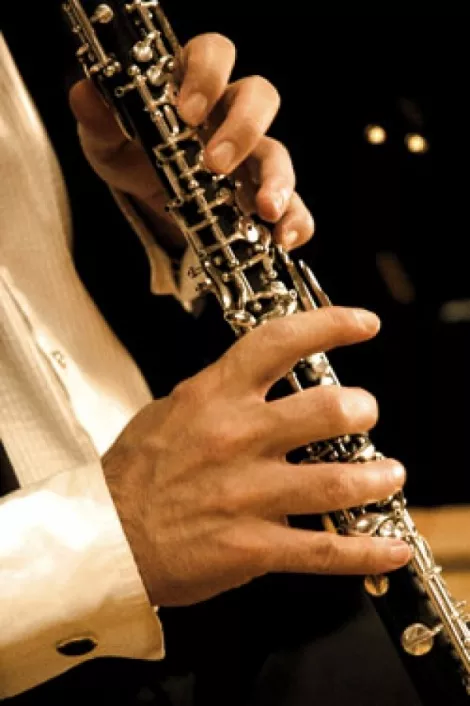 Thursday 10.11 Not all bookstores have succumbed to the Wal-Mart-ization of Big Book Business. Sam Weller's Bookstore prides itself on presenting lesser-known authors, including those participating in the SMALL PRESS FORUM. Tonight, the forum features two self-published books: Wet Desert by Gary Hansen, The Life and Times of Samuel J. Groo by Lannie Scopes [see "The Cowboy Way," Aug. 16, City Weekly] and one small-press book, Linda Dunning's Lost Landscapes. Support these authors' efforts to make it big the old-fashioned way. Small Press Forum @ Sam Weller's Zion Bookstore, 254 S. Main, 328-2586, 6:30 p.m. SamWellers.com
Friday 10.12 The UTAH GRIZZLIES hockey team's final home game last season was hard to watch and full of bumps and bruises. But, last season is last season. Tonight the Grizzlies face the VICTORIA SALMON KINGS—the same team they lost to in the final home game. Can you say "revenge"? With a new roster and a new affiliation with the New York Islanders, optimism reigns. Regular season games begin Oct. 26. Utah Grizzlies vs. Victoria Salmon Kings @ E Center, 3200 S. Decker Lake Drive, West Valley City, 7:30 p.m. Tickets: 988-PUCK, UtahGrizzlies.com
• The effect of nuclear testing is an issue that hits home—especially in Utah. The Pickle Company's exhibition EXPOSED serves as a companion piece to the upcoming Plan-B Theatre Company production of City Weekly contributor Mary Dickson's play by the same name. Artists including Trent Thursby Alvey, Jan Andrews, Jean Arnold, Frederick Brayman, Jim Frazer, Suzanne Simpson and Maryann Webster explore nuclear testing's effect on the environment, health and politics. Images by photojournalist Carole Gallagher (American Ground Zero: The Secret Nuclear War) are also on display. Exposed @ The Pickle Company, 741 S. 400 West, 450-8977, Oct. 12-Nov. 17. Opening reception: Oct. 12, 7-10 p.m. ThePickleCompany.org
Saturday 10.13 At Repertory Dance Theatre's RING AROUND THE ROSE series, the intention is to stimulate learning and introduce children to the performing arts. Comments and questions during the performances are not just expected but encouraged. Today, the series presents TANNER DANCE (formerly Virginia Tanner Dance), considered by many to be the best children's dance company in the state. Tanner Dance presents The Care and Keeping of Our Earth, with music and narration by Melou Stewart Cline. Ring Around the Rose: Tanner Dance @ Rose Wagner Performing Arts Center, 138 W. 300 South, 534-1000, 11 a.m. Tickets: 355-ARTS
• Photography and video gaming no longer sufficiently describe today's hobbies. In fact, until the SPARKARTS DIGITAL FESTIVAL came along, many digital-age disciplines were artistic orphans. With the birth of this festival that educates and inspires, digital art gets back to its roots with ANSI and even ASCII art, while making movies has evolved into Machinima, the process of making movies with video-game engines. It's a strange world, but it could be a little less strange if you check it out this weekend at the Main Library. SparkArts Digital Festival @ Main Library, 210 E. 400 South, 524-8200, Oct. 12, 9 a.m.-6 p.m.; Oct. 13, 9 a.m.-8 p.m., SparkArts.org
Sunday 10.14 The NOVA CHAMBER MUSIC SERIES doesn't need a grand venue or concert hall to make beautiful music. It has made its humble home in the auditorium at the Utah Museum of Fine Arts giving local resident musicians the opportunity to play together and audiences the chance to enjoy commissioned new works. Nothing has changed, as the series is celebrating 30 years this season. Today, in the season opener, enjoy "reprise"—a new commission from Morris Rosenzweig—as well as pieces by Cortes and Schubert. NOVA Chamber Music Series @ Utah Museum of Fine Arts, 410 Campus Center Drive, University of Utah, 3 p.m. Info: 581-7332. NovaChamberMusicSeries.org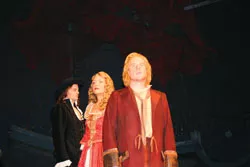 Monday 10.15 To break with operatic tradition, Richard Wagner originally wrote THE FLYING DUTCHMAN as a one-act play with no intermission. It didn't seem to bother the audience, which was captivated by the story of a Dutch sea captain who makes a deal with the devil and only is allowed to step foot onshore once every seven years to search for love. And, although Wagner's play is just as enjoyable today as it was in the 19th century, Utah Opera has kindly broken it into three acts and includes music and libretto. There's even an intermission. The Flying Dutchman @ Capitol Theatre, 50 S. 200 West, Oct. 13, 15, 17, 19, 7:30 p.m.; Oct. 21, 2 p.m. Tickets: 533-NOTE

Tuesday 10.16 While the 2007 Utah Pride Festival in June is long over, the University of Utah's Gay Pride Week is just getting started. Tonight's QUEER SPIRIT CULTURE—for students and the community—is an interfaith philosophical discussion about gender and orientation in the realm of spirituality. Meditation and Zen chanting lead the way to discussions about religion and the complex role of transgender spirituality. See U of U LGBT Website for more information and events. Queer Spirit Culture @ Fort Douglas Chapel, 245 S. Fort Douglas Blvd., University of Utah, 8 p.m. SA.Utah.edu/lgbt

Wednesday 10.17 The post-Vagina Monologues world might seem immune to the shock value of sexy, feminist poetry. But, once upon a time, such work could inspire outrage, and EDNA ST. VINCENT MILLAY reveled in it. The Branching Out series is back, in which modern-day poets revisit past poets whose work influences the history of literature. MOLLY PEACOCK speaks on Millay's life and cutting-edge political work, which led Millay to become the first woman to win a Pulitzer Prize in poetry. Molly Peacock on Edna St. Vincent Millay @ Main Library, 210 E. 400 South, 524-8200, 7 p.m.