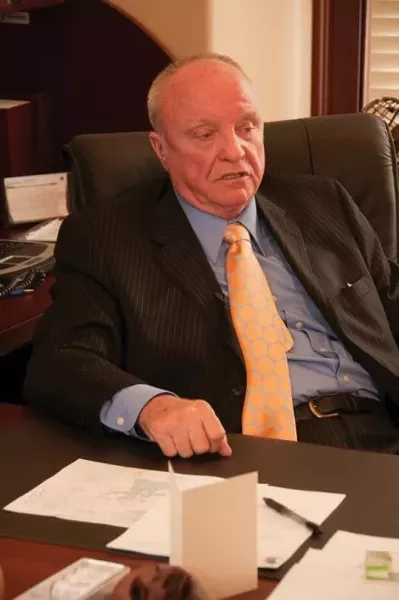 Red Flag Releasing
8: The Mormon Proposition
If there's one thing that's easy to take away from
8: The Mormon Proposition
, it's this: The political is
always
personal.
Director Reed Cowan and co-director Steven Greenstreet's combination of the political and the personal isn't always tidy, but it's effective. On the one hand, they're undertaking a bit of investigative journalism, exploring the behind-the-scenes role the LDS Church took raising money to support California's anti-gay-marriage Proposition 8 in 2008. Showing documents obtained by activist and now presidential candidate Fred Karger, the filmmakers expose the church's calculated efforts—first with a similar ballot initiative in Hawaii in 1998, and later in California—to exert its influence while keeping its not-always-popular name out of the spotlight, using whatever disinformation is necessary.
But they also want to put a very human face on this fight. They spend time with Tyler Barrick and Spencer Jones, among the first to marry in California in June 2008 after the state Supreme Court authorized gay marriages. They talk to young Mormons who attempted suicide because of the anti-gay messages promulgated by the church. And they stand in the streets prior to the November 2008 election as both sides fire anger and accusation.
It's a story filled with emotion, and sometimes Cowan and Greenstreet's zeal clearly gets the better of them. Their imagery is at times overly dramatic—like the Big Brother-esque image of a Mormon apostle accompanying recordings of the Church's pro-Prop. 8 message, or a shot of dollar bills raining down in front of the temple—and they fall back on idiotic quotes uttered by anti-gay-rights advocates like Utah Sen. Chris Buttars. But the lack of polish doesn't tarnish the truth of the story: how an institution claiming to speak for God turned its dogma into law, and shattered the lives of real, loving people in the process.
8: THE MORMON PROPOSITION


Documentary
Not Rated