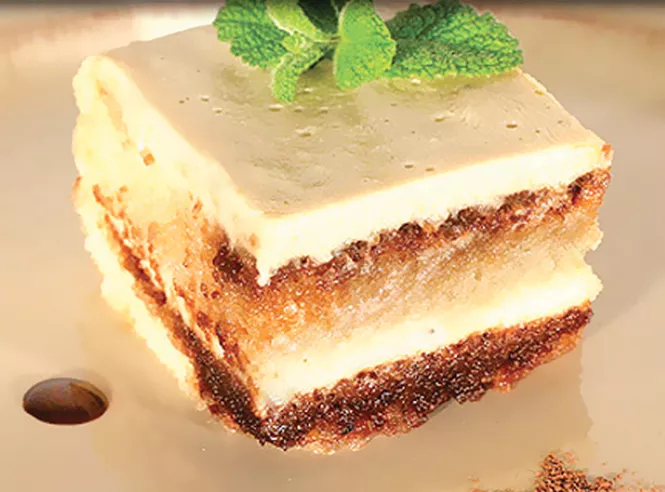 A Bounty of Local Food
Utah's locally owned foodie scene is an embarrassment of riches; one of the few frustrations for those who love these home-grown originals is that there isn't enough time to try them all. There is, however, one way to sample a wide range of offerings from these local restaurants and their talented chefs, plus other food artisans: the annual Celebrate the Bounty event sponsored by Local First Utah. Held this year at Rico's Warehouse in the Granary District (545 W. 700 South) on Thursday, Nov. 9, from 7-10 p.m., the event brings together offerings from Utah's food scene for a single night of gourmand glory, while also extolling the larger idea of supporting local businesses. As of press time, confirmed participants include Avenues Bistro, Even Stevens, Laziz Kitchen, Pretty Bird and Chile Tepin, with many more to be added. Cost per person is $65 for food and drink, or $55 for food only. Reserve your tickets at localfirst.org/celebrate.
Bourbon at the Basin
Perhaps you've experienced a wine-pairing dinner, or learned what local brew matches best with a specific meal. Here's an opportunity for a different kind of experience, as Snowbasin Resort (3925 E. Snowbasin Road, Huntsville) hosts a Bourbon Whiskey Dinner on Friday, Nov. 10 at 6:30 p.m. The four-course menu is scheduled to include a tasting flight with tobacco-smoked, chilled white gulf shrimp appetizer; pumpkin and red lentil soup with fried sage; cola-brined, slow-roasted pork shank with creamy bacon polenta, orange-glazed green beans and crispy parnips; and cinnamon coffee cake with white-wine-poached apple and house-made butter pecan ice cream. Cocktails for the pairings feature Maker's Mark, Bulleit 10-Year and Midnight Moon Moonshine, with an expert at hand to answer questions about the spirits. Tickets per person are $75, which includes the drink pairings; reserve tickets at bit.ly/2xpi4ZV or call 801-620-1021.
Quote of the Week: "Too much of anything is bad, but too much whiskey is barely enough." —Mark Twain
Send tips to: comments@cityweekly.net