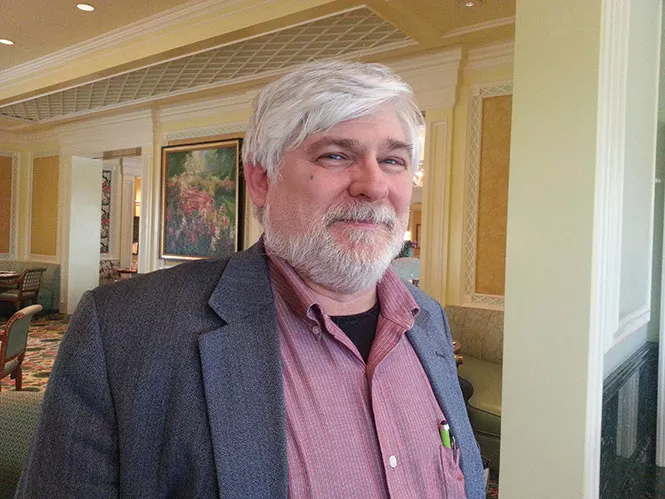 How can somebody apply the capitalist business skills and philosophy he has acquired through an MBA from The Wharton School of Business, while maintaining his Boston-bred progressive values to help alleviate homelessness and improve the daily lives of the poor, many of whom live today in substandard housing? Sandy resident Tim Fluetsch has found the path. Fluetsch is vice president of acquisitions and is a low-income affordable-housing developer in the Western United States for Dawson Holdings Inc.
How did you find you way into the for-profit world of low-income, affordable housing?
Around 18 years ago, I was working for a Boston company where business was slow, so my boss sent me out to find something new to do. I found a market-maker in low-income housing tax credits. We worked with them for a while, and then I decided that I would rather move from the financial side to the developer side, concentrating on affordable housing.
What is the value proposition for being able to keep rental rates down and stay in business?
It's not easy. We leverage subsidies, tax credits and other assistance programs. We lower operating costs through energy-efficient construction and design, and we reduce long-term capital costs. That allows us to make it work with enough income to support our operations.
How are you better for the community than nonprofits in the affordable-housing space?
We do similar things as many nonprofits that also have to support staff, structure and overhead. We work with nonprofits like senior-citizens groups and property developers. When there is a mutual need, we work together on projects, and we have in-house expertise. We encourage nonprofits to engage with us.
How did it work out for you?
We have grown and have developed more than 5,500 units of family housing throughout California, Arizona, Texas, Montana and we are just starting here in Utah. We have found a niche to enable us to expand creativity and lower the bottom line to bring the best possible housing experience at a price people can afford. We are heavily into rehabilitating substandard structures. Our goal is to make them livable and affordable.
What does it take to rehab a Salt Lake County property to make it affordable?
We look for good value-added opportunities, property that we can buy at a price that will enable us to make the property much better. Right now, it's a tough time for us to buy. We need [financial] room to be able to give up rent, but be every bit as functional and desirable as you would want your kids to live in. We strive to provide a property you can tell your mother, "I own that."