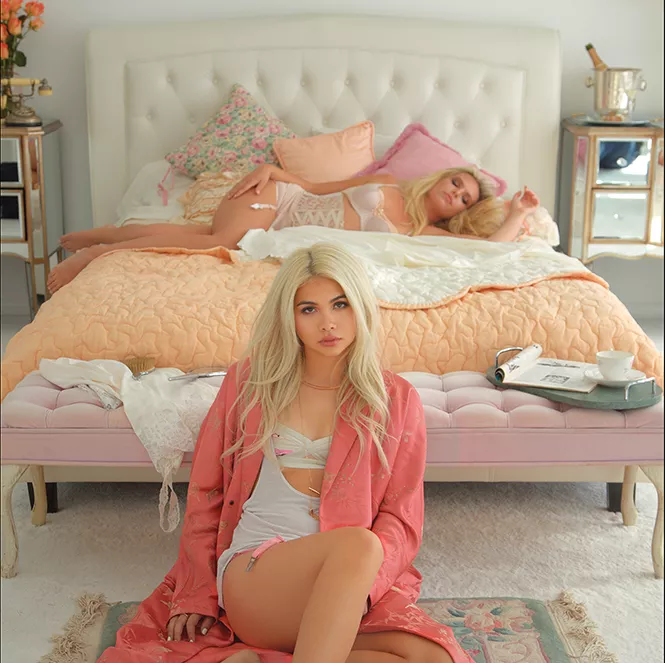 So, pop star Hayley Kiyoko's playing Kilby Court this week. I only know her because my daughter's a fan. I'm not, but I respect Kiyoko for making bolder, smarter pop than you'd expect from a product of the Disney puppy mill. Plus, she's escaped Disney and is out there being herself, wearing her lesbian identity proudly and showing that pop doesn't have to be exclusively vapid or hetero/binary.
I want my daughter to have role models, not to mention music she can feel—not the somewhat encoded stuff we have from Queen, Judas Priest and Hüsker Dü/Sugar/Bob Mould. As a straight dude, I can only guess that it must've been cool to decode secret messages and know you weren't alone—but it was certainly also crappy to hide. I'm grateful that my little girl doesn't have to be ashamed. But I do think she could use some better music.
It's not that there needs to be "gay music," per se. One day, when most of the world can comfortably accept where they land on the Kinsey Scale—closer to the middle than they think—it's all gonna blend together. We won't think about whether a song is necessarily straight or gay. Maybe we should start now. There's a ton of LGBTQ-themed music I can get into, and I shared some of it with my daughter the other night. Maybe some other kid and his/her/their parents will dig it, too.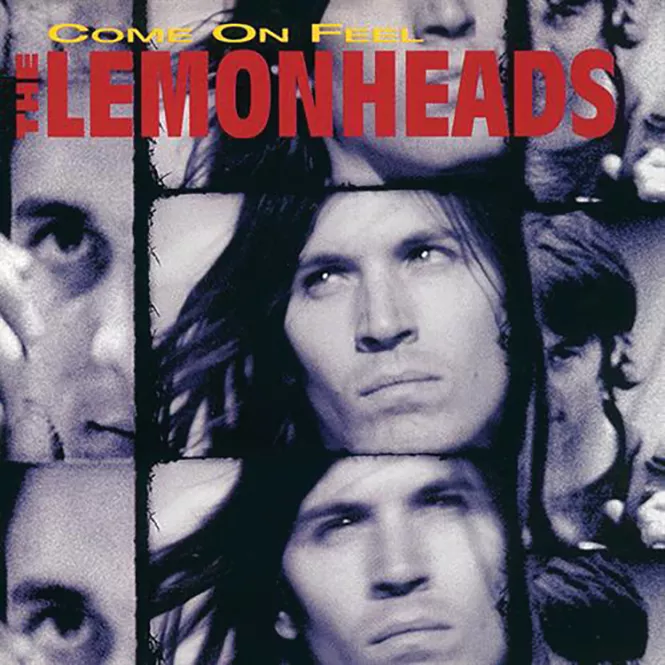 The Lemonheads, "Big Gay Heart" from Come On Feel The Lemonheads (Atlantic, 1993) Relevant because it was a revelation for a guy who learned what "homo" meant on his elementary school playground during the height of AIDS hysteria. In the song, Dando sings from the point of view of a gay man talking to a bigot, alternating between smoldering defiance—"I don't need you to suck my dick or to make me feel good about myself"—and fatigued entreaty—"please don't break my big gay heart." Suddenly, something I was told didn't make sense, did. And I'm grateful for that epiphany because it ensured I'd be a good father to my big-hearted gay daughter, who was born seven years later.
Girlyman, "Viola" from Remember Who I Am (Daemon, 2003) I knew I'd like the debut album by this "harmony-driven gender pop" trio from the get-go. In the instrumental first 15 seconds of "Viola," fingerpicked electric guitar and bass notes dance like a couple that is very much unto themselves, inhabiting this dreamy, gauzy bliss. Just like the faceless pair would want to preserve their moment, I wanted to loop this snippet into infinity. Then Nate Borofsky sang with this gentle, wistful ache, and he was joined by Doris Muramatsu, then by Ty Greenstein—and the sound of their three voices intertwined is one of my favorite sounds, period.
Elton Motello, Victim of Time (Attic, 1978) Late one night in Austin, Texas, the unmistakable sound of late-'70s/early-'80s power pop, punk and new wave music lured me into a rock 'n' roll novelty shop. There, pushing incense, posters, T-shirts, toys and all my buttons, was the very attractive and supremely cool "NessMonster," a guitar-playing vision in studded leather. We talked for an hour. She sent me home with a playlist of pure goodness—including this English band's debut album, a front-to-back rave-up bursting with slashing riffs, sing-along choruses and unabashedly gay lyrics that straddle the line between innuendo and erotica, but remain universally relatable.
Alison Pipitone, Down to Money (Songs O' the Pie, 2017) I have Babs De Lay and KRCL to thank for turning me on to this Buffalo singer-songwriter in the early-aughts. Pipitone is equal parts Paul Westerberg, Joan Jett and Woody Guthrie, wielding both guitar and pen like philosophical claymores. All nine of her records rule, but my first was her 1997 album Down to Money—so it's my sentimental favorite. Incidentally, Pipitone just released a new protest song inspired by Trump. Check out her Springsteen-esque call-to-arms "Not Going Down" and see if you don't get fired up. Then do the same with her discography.
Smokey, How Far Will You Go? The S&M Recordings, 1973-81 (S&M, 1973, reissued on Chapter Music, 2015) John "Smokey" Condon was the face of what was really a writing duo of Condon and EJ Emmons. The pair wrote unapologetically gay songs ("Hot Hard & Ready," "Ballad of Butchie & Claudine") in genres ranging from rock to glam to prog and even disco. They're dated, but that's part of the fun of this campy, naughty romp. Plus, the fact that Condon and Emmons were being themselves in the '70s—and started their own label when their out-and-proud ways were rejected at every turn—is pretty badass. And I didn't even mention that Randy Rhoads and James Williamson of Iggy & the Stooges play on some of the tracks.