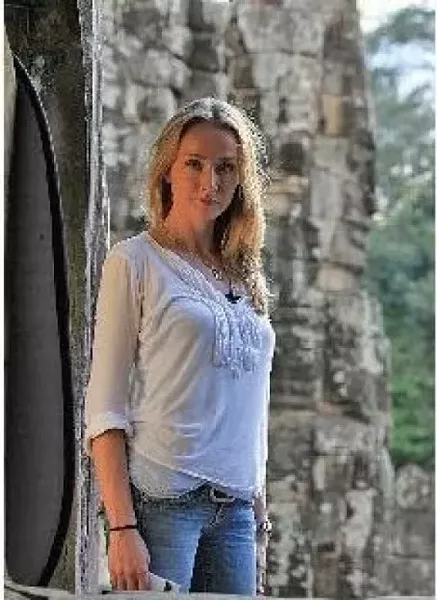 The Earth's surface is covered by about 75 percent water, hence its nickname the "blue planet." If we saw Earth from space, we'd understand why. Perhaps from that vantage point, our ideas about the Earth might even shift from nonchalance to reverence. Conservationist Alexandra Cousteau lives this progressive perspective.
Cousteau's life purpose has been molded by the principled tradition of her family to convey the magnificence of our water planet. Her worldfamous grandfather, Jacques Cousteau—explorer, inventor, photographer, filmmaker and environmentalist—blew our imaginations open to the splendor of the oceans. "The best example [my family] gave me," said Cousteau, "was the importance of living a life of consequence, value and meaning. I honor their memories by creating a legacy of my own in speaking out for the preservation of our blue planet and all its waters."
Celebrating 25 years in Utah, the Nature Conservancy presents "An Evening with Alexandra Cousteau," during which she will demonstrate—through compelling stories, videos and images—how the world's people can come together to care for our global water ecosystem. "Expedition: Blue Planet," the most recent initiative of Cousteau's organization Blue Legacy, is a journey to five continents with the goal of coming face to face with the world's most critical water issues.
As the search in outer space goes on for subtle signs of water that could support life, Cousteau urges us to seek inward for a vision to become responsible stewards of this swirling, fragile, blue-and-white globe that sustains us.

Alexandra Cousteau @ Rose Wagner Performing Arts Center, 138 W. Broadway, 801-355-ARTS, Thursday, Oct. 29, 7 p.m. ArtTix.org