We need your help.
Newspapers and media companies nationwide are closing or suffering mass layoffs since the coronavirus impacted all of us starting in March. City Weekly's entire existence is directly tied to people getting together in groups--in clubs, restaurants, and at concerts and events--which are the industries most affected by new coronavirus regulations.
Our industry is not healthy. Yet, City Weekly has continued publishing thanks to the generosity of readers like you. Utah needs independent journalism more than ever, and we're asking for your continued support of our editorial voice. We are fighting for you and all the people and businesses hardest hit by this pandemic.
You can help by making a one-time or recurring donation on
PressBackers.com
, which directs you to our Galena Fund 501(c)(3) non-profit, a resource dedicated to help fund local journalism. It is never too late. It is never too little. Thank you.
DONATE
Alpha
Rated PG-13 97 minutes 2018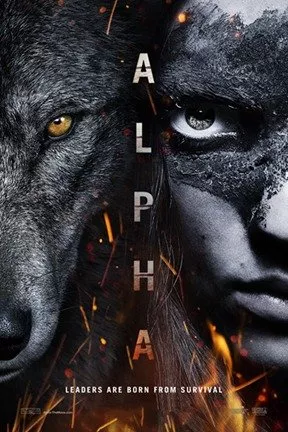 All things considered, it's not a bad hook for a "boy and his dog" survival adventure developed by director Albert Hughes: The boy is Keda (Kodi Smit-McPhee), a young member of a tribe ca. 20,000 years ago separated from his hunting party and left behind when he's presumed dead; the dog is a wolf that Keda nurses back to health, and becomes his sole companion on his long journey home. Hughes spends a lot of time on sweeping landscape shots, occasionally leaning too hard into the CGI animals populating Keda's world. But it's a generally effective piece of mostly-wordless storytelling, from Keda's primitive attempts at domesticating the animal he calls Alpha, to applying the basic skills and patience required to stay alive in a forbidding world. It's also an efficient narrative, clocking in at a tight 96 minutes of tension and episodic dangers. The connection between Keda and Alpha ultimately feels fairly secondary to Keda's quest to reunite with his parents, which might make it feel like false advertising, but there's a simple satisfaction in a coming-of-age tale where the stakes are life and death.
Film Credits
Official Site: www.alpha-themovie.com/site/www/#
Director: Albert Hughes
Producer: Andrew Rona, Albert Hughes, Guo Guangchang, Louise Rosner and Stuart Besser
Cast: Kodi Smit-McPhee, Jóhannes Jóhannesson, Marcin Kowalczyk, Jens Hultén, Natassia Malthe, Spencer Bogaert, Mercedes de la Zerda and Leonor Varela