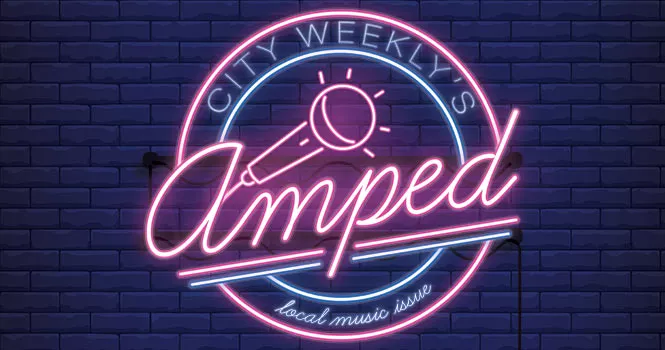 People are always remarking on how cool it must be to be a "gatekeeper" of the music scene here, to which I gotta say—yeah, that's not me. If anything, I'm more of a deep-sea fisherman—casting a wide net and hoping for the best. With a scene as diverse as ours, with a history like this one, with new music and places to hear it emerging all the time, there's no one gate to keep. With this diversity in mind, I decided that this music issue should attempt to zero in on the new, the old and the game-changing things going on in SLC's music scene.
Our growing city is no stranger to the gleam of newness. That also goes for new rock bands making a racket around town, bands made up of newbies in the scene and longtime staples. There's also a roundup of actual new buildings to visit for good music, and whether it's late night dancing you crave or deep listening rooms, there are innovative new spots to do it all.
We also highlight a new recurring night of hip-hop, featuring up and coming artists from up and down the state, which is the brainchild of one of SLC's longest working and most impactful DJs. We highlight another scene pillar, an electronic artist who's been experimenting with synths for 15 years, in an article featuring other women making our scene brighter, more exciting, and stronger one night of music at a time.
All of these facets of the scene have a stake in what our special issue addresses: financial stability for working artists in SLC. Local venues—both established and new to the game—play a pivotal role in whether the musicians and artists who soundtrack this city can continue to do so. Dialogue around this issue is increasing among music makers and lovers around town. Here's to hoping our cover story inspires even more conversations about the value of music in SLC—value which this issue definitely makes evident.
—Erin Moore,
Music editor
---
Labor of Love
Music scene locals address how to make it sustainable for people to create their art.
By Erin Moore
With the recent advent of an Artist Town Hall [see our Feb. 27 issue], it seems that folks across the musical spectrum in Salt Lake City are concerned with how to best sustain and grow our music scene. Though it's always been a scene brimming with talent and innovation, the consistency of it stutters and starts—people move away, people stop playing. There are many reasons why, but longtime local musician and show organizer Dave Payne, pictured, names the pattern of these problems best, noting that the line between a labor of love and just plain labor is very real and important. "If [artists] are suffering, it's called labor," he says. "If they're having fun, it's called art."
Leena Rinne
David Payne
By "suffering," he means the effort it takes to accomodate a club's schedule, to load in equipment, to get by potentially without the safe space of a green room and with a few drink tickets to their name. "That is not all fun. There is some pain and labor involved, sometimes much labor," he says. "The line between art and labor is very firm, [yet] very hard to place. I take the hard line—if I'm expressing myself and having fun, I don't care who's capitalizing on that. If I'm suffering, nobody else should be capitalizing on that. That's called exploitation."
While there are places for artists to just play and have fun, such as the rather unicorn-like nights at the Twilite Lounge Payne organizes and plays in himself, it still follows that they can also want to get their name out there at bigger gigs, opening for touring bands and getting paid for it. Payne admits, "Regarding arts and culture, pay is a dirty word, 'cause [art] is priceless. But profit sharing is not a dirty word."
While that may be true, artists don't always see those shared profits after playing shows. Local artist, Madison Donnelly, who's played in multiple bands and helped to book shows in the past, confirms that sometimes it requires approaching the venue and "hounding" them to get paid, but that this could all be resolved with a dose of transparency. "I think being more open and transparent about how that [payment ] process works would be a really cool way to make that a better relationship," Donnelly says, "where we're aware of what cut we're getting at the beginning, and maybe how much the door made, how much of that we're getting."
Payment doesn't just go toward compensating the labor of playing a show, but is vital for a band's longevity. Local music maker and show organizer Joey Mayes, who hails from Memphis, Tenn. and later Provo, says, "It's an excellent way to save up for recording, pressing records and touring. ... Unless you're already financially set up, the money you make from playing [live] is really the only source for all those things. With that in mind only the bands who are well off can get out there. There is a lot of music here that never gets heard anywhere else."
Payne also noted this inequality between less well-off bands who need money and those who don't, saying, "I do believe that cold, hard cash in the hand of the artist is absolutely crucial to the scene, unless you're trying to have a scene of only rich people. To not get the money into the hands of the artists is like saying, 'All poor artists, you should disappear.'"
Pay also impacts touring acts. Local musician Peter Worden cites one instance from some years back, where "two bands at different shows came through but didn't meet the overhead and didn't get paid"—a practice known as "pay-to-play." Though this was years ago, Mayes confirms that instances like these have haunted SLC's reputation, at least in his out-of-state-reaching punk-rock circles. "Word spreads quickly, and so Salt Lake wasn't really on any of the great touring circuits." With an already isolated geographic position, SLC can't afford to fumble foot traffic from touring acts. And if locals aren't making the money to tour themselves, what's left is a little island, with a vibrant music scene talking only to itself.
Another obvious obstacle to SLC's support of musicians is Utah liquor laws. "I think that every city is more culturally diverse than its infrastructure can handle," Payne says. So while we wait on Utah law to loosen up—and for more venues to open—we have to work with what we've got. That means working hard to put on shows at bars, like he does, but also including more locals at big shows.
"This is the single mind-blowingly, ridiculously easy way to foster the arts, foster new art, support existing art, generate money, strengthen the scene," Payne says. "It is the absolute answer, I believe—have a culture, attitude and ethical responsibility to have locals open up for every out of town band." This approach, he argues, would expose those who show up for the big touring act to the equally talented (or maybe better) locals, generating new fans and more turnout for locals-stacked shows—and thus more local music happening all week long.
And when it comes full circle, back to those opening locals getting paid so they can continue creating music? "You take what you can get," Payne says, "but the first way to get a better world is by talking about it."
New Bands on the Block
While SLC is rich with up-and-coming artists, these are three new bands who are doing their thing flawlessly—and need to be seen to be believed.
By Erin Moore
Corner Case
Often the mark of a good musician is their ability to work in different ways, with different sounds. Such is the case for all three members of Corner Case, who have all put in their time experimenting before settling into the playful post-punk perfection that is this fairly new band.
In the back on the drum kit is Cathy Foy, a spot she occupies easily as one of SLC's best and most well-known drummers. She fronted the now-defunct band Strong Words, who dealt in easy-listening indie rock made comfortable and earnest space under the care of Foy's plain-spoken lyrics and compelling rhythms. She was joined by Landon Young in that band who, besides synth-smithing as the solo act Pet Lib, also spent some time with Foy in the short-lived post-punk trio Browser. Now working with bassist Paula Bravo—who started out in the lo-fi indie project Peach Dream—they have built their own approach to post-punk that's unsurprisingly solid given their combined experience.
Young is a front person who is hard to tire of, with their soft yet impish vocals that are strangely yet perfectly suited for the spare-yet-tension-filled songs that make up their late 2019 debut album Haunted House. A lot like early Wire with a sweeter sheen, the album is cleanly produced but best heard live, where Young, in particular, proves even more what a charming front person they are, and where their vocals are thankfully cranked up a bit.
Find Haunted House on Spotify and follow Corner Case at cornercaseslc.bandcamp.com, and follow them on Instagram @cornercaseslc and at facebook.com/Corner-Case-SLC.
Max Taylor
Michael Marinos of Dad Bod
Dad Bod
No one can say that SLC doesn't have its thumb on the pulse of the indie music world these days. That much is proven by the presence of acts like Dad Bod, who, since their beginnings in 2018, have been digging into the glimmery, lo-fi sounds set up as the standard by the likes of Mac DeMarco, Homeshake and Connan Mockasin as far back as 2014. Glazed with (rather than soaked in) reverb, their take on the sound and dedication to it demonstrates that maybe it wasn't all just a fad, but that maybe vibey, guitar-based chill-wave is here to stay.
Dad Bod's 2019 album After Thought seems to be just a hint of where they might be able to go with some time and dedication, but is still a well-produced piece of work that could be coming out of anywhere—but it's coming out of here. The quality of this release, and the singles they dropped in the year and a half before it, is also worth noting when compared with a name they share with another artist, who—not surprisingly—is also a lo-fi act in line with the likes of Snail Mail or Soccer Mommy. What initially seemed like an ironic, shrugged naming habit popular among youthful bands now feels more like a tactic for immediately throwing the listener off—who knew a band with such an awkward name would sound so clean and pure? Catch them opening for James Supercave at the end of this month.
Listen to After Thought on Spotify, and follow Dad Bod on Instagram @officialdadbod and on facebook.com/officialdadbod
Idi et Amin
It's usually offense-seeking punk bands that choose names with a controversial weight, but in the case of this new SLC band, it's the moniker for soft-as-velvet shoegaze, and it's good enough to side-step the name. The primary songwriters—Rocky Maldonado (frontman of the swinging punk and psych rock outfit The Nods) and Catalina Gallegos—have collaborated before on projects like The Eleventh Door. Here, they've managed to craft perfect shoegaze—which is a little ironic considering that Maldonado once expressed some critical views of the genre during a City Weekly interview with The Nods.
But it's this critical ear that seems to have gotten Idi et Amin where they are now. In a statement on Instagram, the band explains: "If you are in a shoegaze band, you use an octave shimmer reverb and chorus pedals in conjunction with distortion to create a wall of sound—but IEA? We use no reverb, which creates a reverbless, chorus-less, phaserless, virtatoless 'wall of colon.'" This last part refers to a scientific illustration of a, well, colon.
Regardless of this weird image, their approach yielded the fantastic debut Texas Rose, which was released on Maldonado and Gallego's own label Akashic Records, with tape pressings through West Valley's Por Que No Records and a vinyl issue due out on the Australian label Library Group Records. The album opens up with the track "Echoed Sleepily," played at their stunning debut show, where they performed live with drummer Jeremy Divine and bassist Johnny Cassidy. The whole album, but in particular "Echoed Sleepily," is shot right out of the 1990s peak of shoegaze, in line with the likes of Galaxie 500 or Swirlies. Featuring a guitar part that wails like a shooting star, it snags you by the collar and drags you along with it, filling the air with a kind of romance that only shoegaze gets at—and they're doing it better than most modern shoegaze acts in SLC and beyond.
Find Texas Rose on Youtube or at porquenorecordz.bandcamp.com and follow Idi et Amin on Instagram @idi_et_amin.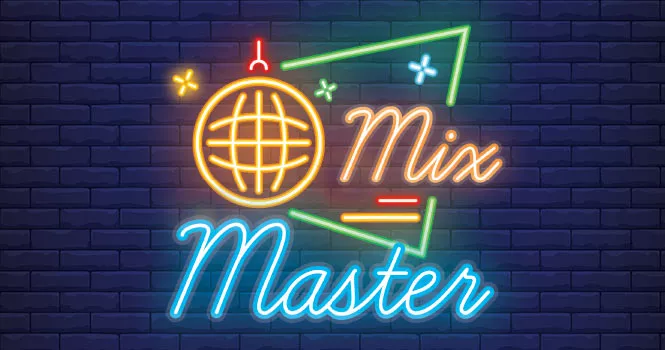 Mix Masters
Juggy's Slap Lake City offers local hip-hop artists a unique showcase.
By Keith L. McDonald
If anyone could claim to represent Utah hip-hop on a national level, it's Ryan "Juggy" Alfaro. While he was nicknamed after his childhood likeness to the Archie Comics character Jughead, his skills on the turntables are no laughing matter.
He's got a list of accolades and affiliations as long as I-80: He was the first official DJ of the Utah Jazz and Salt Lake City Bees; worked with companies like Jordan Brand, X-Box, Skull Candy and Converse; shared the stage with the Wu, Snoop Dogg, Lil Jon, Schoolboy Q, Big Sean and Atmosphere. Perhaps most notably, he's a member of one of the most prolific DJ crews in the world, The Heavy-Hitters. Over the past 20 years, this local icon has introduced good hip-hop to thousands of Utahns.
Juggy knows better than anyone that DJing ain't just about equipment, techniques and résumés. It's also about networking, consistency and adapting to the times. That means incorporating new technology, new sounds and, yes, new people to the fold, all while not straying too far from the principles that attracted people to the culture in the first place.
When he was coming up in the late '90s, the accepted method of introducing new music was the mixtape. Paying homage to the original way listeners blended songs by recording their favorite tunes from the radio onto cassettes, "mixtape" is still how musical compilations are named today. Rappers in the past created buzz and made a little coin while garnering fans and making a case for a record deal, without dealing with many of the industry's trappings. Juggy used the accessible mixtape to bring new music to Salt Lake City—and despite mixtapes having faded, he's put new treads on the mixtape concept by starting Slap Lake City.
A mixtape-slash-concert series comprised of Utah artists, each showcase—held at the downtown venue Soundwell—begins with Juggy selecting Utah artists via email submissions, then packing their content into mixes available on Mixcloud, a streaming service that allows DJs to bring mixtapes to listeners without plastic and hand-to-hand sales. After that, the selected artists get together to perform their works on a joint bill.
Ben Allen
DJ Juggy
Juggy explains how he came up with the inspiration for Slap Lake City ahead of the seventh installment of the event. "I was doing mixtapes for a while back in the vinyl days, and I started doing [them] again. Before the blogs and the internet and all that, DJs who got [music] first had to spread the gospel on it," Juggy says. "Anyways, so I started doing mixtapes again [on satellite radio] and there was room at the end of the mixtapes."
Juggy could have found artists he thought would get him the most props among his peers to fill that space; instead, he decided to incorporate local talent, shining light on local artists. "I was like, holy fuck, there's so much good music out here," he says of the beginnings of his search for locals. "There was more music than I expected, so I ended up doing a full mixtape. ... I probably got like 80 submissions, and out of the 80, I used almost 40 of them—and they were heat. Anything from your lyrical miracles to trap shit to reggae shit to everything in big rolling with it." With this many artists on the mixtapes, each release is spread out into two separate live showcase nights.
Since the first Slap Lake show back in October of 2019, dozens of artists have already benefited from Juggy's efforts, including access to top-notch sound equipment and the opportunity to network with fellow artists from up and down the state—making Slap Lake not only representative of Utah hip hop, but essential to solidarity in the scene. While the city and the scene are small, it's special to have access to the biggest DJ in the state, who might feature your music on a mixtape, play it in the club or feature it on satellite radio.
According to Juggy, the most important part of getting noticed by him and in general is to be precise. "Mark your tracks properly. The artists, the title ... even the producer. Sometimes I get a track and it says, 'new track one' and I'm like, 'What's the name of the song?' There's no artist or title, and the email is their real name," Juggy says. Furthermore, a press kit, a website and media training would serve people looking to make music their full-time job well.
You can start by bumping a Slap Lake City mixtape, patronizing a show and being a compassionate part of the hip hop community. With over 20 years of experience in the hip-hop game, no one in Salt Lake City is more qualified to mentor our young artists than Juggy is—and Slap Lake City is the place to learn what he has to teach.
Any artist who wants to be down with the movement is urged to send mp3 files (files, no links) to DJ Juggy directly at djjuggy@gmail.com.
Thursday 3/12
Slap Lake City Hiphop Showcase
Soundwell, 149 W. 200 South, 8 p.m., free, 21+,
soundwellslc.com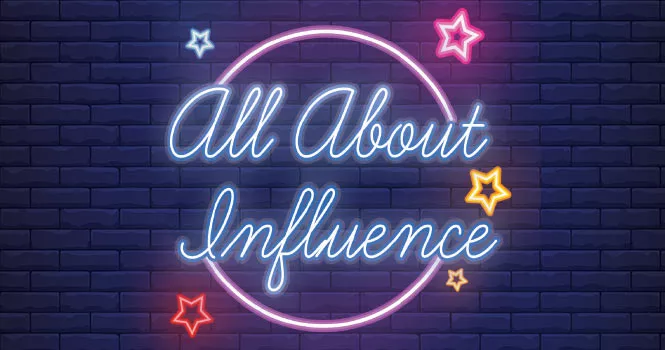 All About Influence
Music scene power players help to diversify a man's world.
By Erin Moore
If you ever do an archival dig of what music writing used to look like, it's not hard to see it was a man's world. Luckily, these days there are tons of locals—women, trans, nonbinary and gender-expansive folks alike—who are building a better scene with their work, their music, even simply their presences out at shows. Below are just three people in this new generation of hustling music lovers.
Courtesy photo
Bianca Velasquez
Bianca Valesquez
Assistant Editor, SLUG Magazine
Bianca Valesquez has long been one of the busiest people around town, dabbling in visual art, businesses-running and her own music. She's a prime example of what it means to be both a player and an organizer, which is nowhere more apparent than in her position at SLUG Magazine, where among many other tasks, she selects bands to be covered for the monthly Localized feature, and organizes the showcases that follow.
She prioritizes keeping tabs on SLC's diverse scene, saying, "There are so many intersections of music that kind of stay within their scene—I really try to bring them out onto a platform [with Localized], that puts them in the crosshairs of an audience that otherwise wouldn't be privy to the unique individuals making music here."
Valesquez notes the ease and comfort in which people can make art as part of SLC's charm. "If you want to get more into the local music scene, make sure you are doing your part in creating that community and environment. You can do this by going to shows and not trying to get in for free, buying merch, sharing others' music... If you can't support locals financially, support them by sharing their shows and bolstering them!" True words from a trusted expert on all things local, and even more reason to stop in at Localized to see the fruits of her—and the music scene's—labor.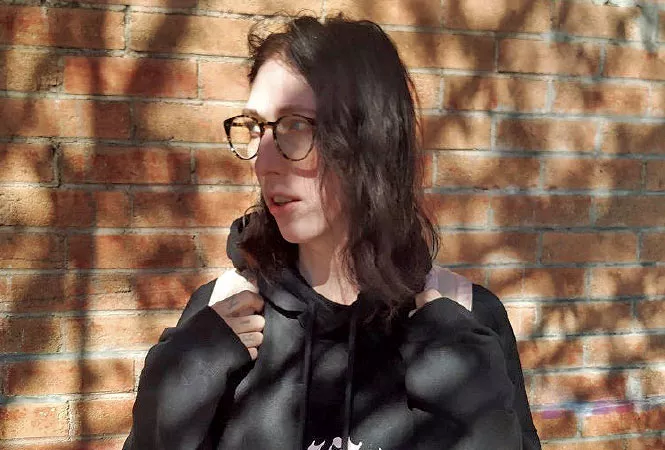 Sage Paterson
Willow Skye
Willow Skye
Musician, Ava Lux
Willow Skye is Ava Lux, and one of the most consistent members of the SLC electronic scene over the past several years. Skye found interest and refuge from traditional instrument-playing in teenage experimentations with programs Reason and Ableton, which led to years of experimental releases and a narrowing of her focus and methods. Now, as an adult, her music works as an emotional sieve.
"Making music has never been something I wanted to do as a primary creative focus, and I really have never been comfortable seeing myself as 'a musician,'" Skye says. "But I think the immediacy offered through working in sound, and the powerful potential to find resonance with other people, has just made it a practice I keep coming back to. If I don't spend time sculpting something in sound regularly, I start to feel very lost and overwhelmed. I've thought of it like a whale that needs to come to the surface to breathe. I have to do it to breathe!" But at times, the immersive songs she crafts—like on the recently released "desperate," "frantic" Princess Heaven—cause claustrophobia, which has prompted Skye to move into areas like visual media.
In the aftermath of that release, though, Skye is now pursuing lighter avenues and more playful approaches to songwriting as her life becomes lighter, too. Aiming for less "operatic" work now, she's interested in taking the "self-soothing" aspects of ambient music into combination with more beat- and synth-driven palettes. "I never really know how anything will end up," she says, "but I think it's fun to 'give up' on something and then see what happens when you come back to it." As long as Ava Lux is churning out music, we'll keep coming back for more, too.
Allanah Beazley
Faye Barnhurst
Faye Barnhurst
Booking Coordinator at S&S
Perhaps one of the youngest local people doing the most, Faye Barnhurst has helped breathed new life into nights at S&S venues like Urban Lounge and Metro Music Hall. It's only been a little over a year since Barnhurst joined the company, celebrating her one-year anniversary back in February.
Initially going for a marketing job there so she could have a hand in the local scene, she ended up getting a job as a booker at Kilby Court instead. "I'm so happy I got the booking position instead, because it's way more fitting, and I get to work with the community more," she says.
In fall 2019, she moved to booking for Urban Lounge and Metro Music Hall, where she now handles most local shows and parties—the latter in particular being a valuable development in a scene that needs to dance more. Recurring events like the new electronica-infused dance party Berlin have featured her work, and will continue to do so. "I'm definitely trying to do more dance nights! It's been fun to try a variety of themes—Dolce Vida was something we've never done before," she says, citing an Italian disco-themed dance night a couple months back in collaboration with DJ Red Scare (Anastasiya Bobrova).
Barnhurst is excited for the next Berlin night at Metro on April 3, which will feature several small touring acts she helped to book, with hopes for more dance nights this summer. Don't miss Berlin, or any upcoming S&S event that has the word "party" in it, because chances are, Barnhurst's magic touch is there.
Buzz Buildings
Welcome these exciting venues to the Utah live music scene.
By Parker S. Mortensen
As SLC grows, so do the opportunities to hear music and go out dancing. A few great new venues are trying to make the most of their fresh status.
The Block
After months of renovation, The Block opened in August 2019 as a wide open, hollowed out industrial space adorned with hanging plants and mood lighting. The aesthetic sticks the landing with low ceilings and support beams on bare concrete floor. Most notably, The Block boasts a Funktion-One point source sound system—the same system used in famous clubs like Berghain in Berlin or Space in Ibiza. "The acoustic output of our speakers is very responsive and detailed," says Bobby Ward of The Block. "You are able to have a conversation with the person next to you while still getting the full range of sound."
Though it's clearly tailored for club, house and really any kind of party music, The Block is interested in becoming a more general venue—hosting all types of events from creative arts to birthdays and weddings, and offering hourly rates, Ward says. At The Block's "Body Heat" event in January, they provided a backroom for merchants to sell custom jewelry and tchotchkes. As it was BYOB, there were no drinks sold, but perhaps the night was better for it: Less typical clubby sloppiness as the night went on.
The Block is gearing up to host SIAN, Michelle Sparks and Juheun on March 14, which is a huge get for Salt Lake and anyone looking to dance a night away. Local techno artist XINZO DE LIMIA—who just released an album in January—opens. 625 S. 600 West, theblockslc.com
Envelop SLC
Though Envelop has been around Salt Lake since late 2018 in the form of pop-ups, it wasn't until mid-2019 that they settled on their permanent venue in the Marmalade district. Envelop is unique in its focus on creating "immersive listening experiences" that use spatial audio tools to create a space where music exists omnipresently within a room. Thirty-two speakers combine with an ambient lighting system to surround the audience and center them in the experience—and while that experience can be live music, the venue shines as a chill listening party atmosphere, too. Envelop just finished a night of The Flaming Lips' seminal Yoshimi Battles the Pink Robots, and this Friday the 13th they'll be playing Sgt. Pepper's Lonely Hearts Club Band.
Starting as a non-profit in San Francisco, they've since deployed many pop-ups, and while they continue to do so, Salt Lake is its only other permanent location outside the Bay Area. "It's been so inspiring for us to feel the community support of Envelop SLC," executive director, co-founder and musician Christopher Willits says. "Immersive listening is a profound way to unite with others and enjoy great music within a new sound experience." At the very least, the opportunity to experience revered albums with others in an unconventional space calls back to a time before headphones and personal listening devices, a time many of us never experienced but may yet pine for.
The audience is permitted to lie down if they desire, to stretch, close their eyes or watch the light show. You control your listening experience, and this setting is especially appealing for those of us who love to go out to listen to music, but can find it hard to stand the length of a set or two or three. 660 N. 300 West, envelop.us/slc-events
The Carbon Architects
The Monarch
The Monarch
Since it opened in June of 2019, The Monarch has become a hotspot for all kinds of events in Ogden's Nine Rails district. While it serves well as a music venue (classical folk and jazz group Quarteto Nuevo plays April 2), the building's history makes it a versatile venue. Built as an enclosed parking garage in 1929 (before concerns about ventilation arose during World War II), it was designed by Leslie S. Hodgson, who was architect for many of Ogden's more iconic structures, such as Peery's Egyptian Theatre.
The venue encompasses three main areas: The Royal Room's wide open space makes it ideal for music, but also weddings—really anything for which you might want to elegantly host a crowd of people. Contrast that with the Atrium, which is a wide corridor that houses artist studios and conference space, though with enough leftover room for workshops and strolls. Lastly, the Upper Deck area features "Monarch in Moda," a mural of monarch butterflies that emphasizes the black-and-white spots on monarch butterflies' wings, alluding to the Optical Art movement of the '60s.
On April 3 The Monarch continues its hosting of this year's series of Van Sessions, a live music event where artists are invited to perform inside and in front of a 1987 Dodge Xplorer camper van parked inside The Monarch. This round features Paddy Teglia, Andrew Wiscombe and Snarlin' Yarns starting at 7 p.m. Beyond its music offerings, you can feel The Monarch's personality through its sheer range of events, from art classes to public gatherings. Ogden Mayor Mike Caldwell will speak at a lunch program March 12 regarding the city's economic growth and development. Classes on acrylic painting run every Tuesday and Wednesday through April 8, and MoveMeant Collective will perform, through dance, the story of an addict's journey to recovery in "Untangle" April 10. 455 25th St., Ogden, 801-893-6604. themonarchogden.com