Page 4 of 5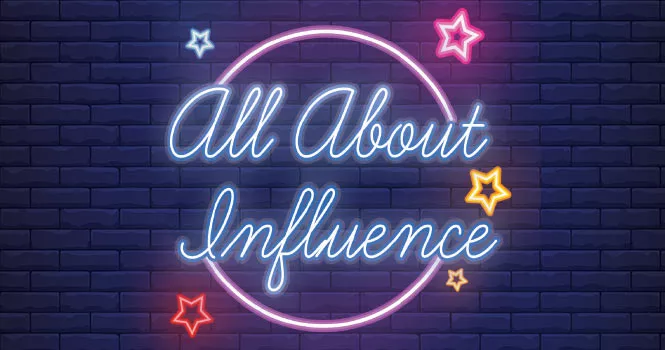 All About Influence
Music scene power players help to diversify a man's world.
By Erin Moore
If you ever do an archival dig of what music writing used to look like, it's not hard to see it was a man's world. Luckily, these days there are tons of locals—women, trans, nonbinary and gender-expansive folks alike—who are building a better scene with their work, their music, even simply their presences out at shows. Below are just three people in this new generation of hustling music lovers.
Courtesy photo
Bianca Velasquez
Bianca Valesquez
Assistant Editor, SLUG Magazine
Bianca Valesquez has long been one of the busiest people around town, dabbling in visual art, businesses-running and her own music. She's a prime example of what it means to be both a player and an organizer, which is nowhere more apparent than in her position at SLUG Magazine, where among many other tasks, she selects bands to be covered for the monthly Localized feature, and organizes the showcases that follow.
She prioritizes keeping tabs on SLC's diverse scene, saying, "There are so many intersections of music that kind of stay within their scene—I really try to bring them out onto a platform [with Localized], that puts them in the crosshairs of an audience that otherwise wouldn't be privy to the unique individuals making music here."
Valesquez notes the ease and comfort in which people can make art as part of SLC's charm. "If you want to get more into the local music scene, make sure you are doing your part in creating that community and environment. You can do this by going to shows and not trying to get in for free, buying merch, sharing others' music... If you can't support locals financially, support them by sharing their shows and bolstering them!" True words from a trusted expert on all things local, and even more reason to stop in at Localized to see the fruits of her—and the music scene's—labor.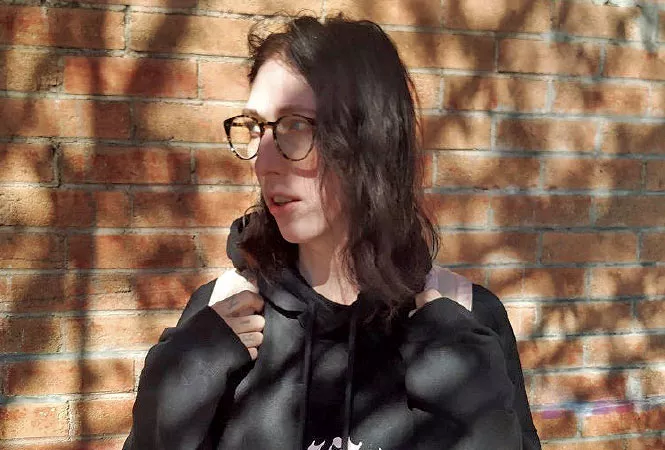 Sage Paterson
Willow Skye
Willow Skye
Musician, Ava Lux
Willow Skye is Ava Lux, and one of the most consistent members of the SLC electronic scene over the past several years. Skye found interest and refuge from traditional instrument-playing in teenage experimentations with programs Reason and Ableton, which led to years of experimental releases and a narrowing of her focus and methods. Now, as an adult, her music works as an emotional sieve.
"Making music has never been something I wanted to do as a primary creative focus, and I really have never been comfortable seeing myself as 'a musician,'" Skye says. "But I think the immediacy offered through working in sound, and the powerful potential to find resonance with other people, has just made it a practice I keep coming back to. If I don't spend time sculpting something in sound regularly, I start to feel very lost and overwhelmed. I've thought of it like a whale that needs to come to the surface to breathe. I have to do it to breathe!" But at times, the immersive songs she crafts—like on the recently released "desperate," "frantic" Princess Heaven—cause claustrophobia, which has prompted Skye to move into areas like visual media.
In the aftermath of that release, though, Skye is now pursuing lighter avenues and more playful approaches to songwriting as her life becomes lighter, too. Aiming for less "operatic" work now, she's interested in taking the "self-soothing" aspects of ambient music into combination with more beat- and synth-driven palettes. "I never really know how anything will end up," she says, "but I think it's fun to 'give up' on something and then see what happens when you come back to it." As long as Ava Lux is churning out music, we'll keep coming back for more, too.
Allanah Beazley
Faye Barnhurst
Faye Barnhurst
Booking Coordinator at S&S
Perhaps one of the youngest local people doing the most, Faye Barnhurst has helped breathed new life into nights at S&S venues like Urban Lounge and Metro Music Hall. It's only been a little over a year since Barnhurst joined the company, celebrating her one-year anniversary back in February.
Initially going for a marketing job there so she could have a hand in the local scene, she ended up getting a job as a booker at Kilby Court instead. "I'm so happy I got the booking position instead, because it's way more fitting, and I get to work with the community more," she says.
In fall 2019, she moved to booking for Urban Lounge and Metro Music Hall, where she now handles most local shows and parties—the latter in particular being a valuable development in a scene that needs to dance more. Recurring events like the new electronica-infused dance party Berlin have featured her work, and will continue to do so. "I'm definitely trying to do more dance nights! It's been fun to try a variety of themes—Dolce Vida was something we've never done before," she says, citing an Italian disco-themed dance night a couple months back in collaboration with DJ Red Scare (Anastasiya Bobrova).
Barnhurst is excited for the next Berlin night at Metro on April 3, which will feature several small touring acts she helped to book, with hopes for more dance nights this summer. Don't miss Berlin, or any upcoming S&S event that has the word "party" in it, because chances are, Barnhurst's magic touch is there.