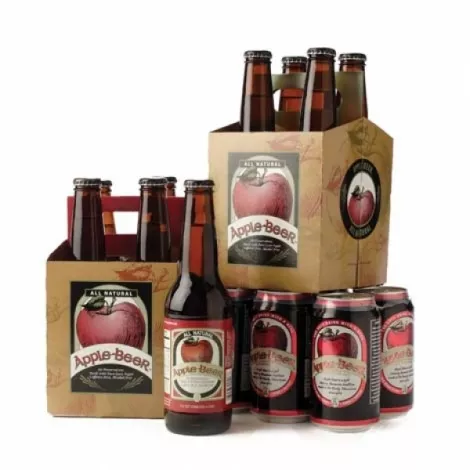 Utah and Germany don't seem to have much in common. On closer examination, they do have at least one fizzy concoction.
The link lies with two effervescent Mormon missionaries, who, while proselytizing in Europe, discovered and brought back a bubbly brew called "Fraussbrause," a 150-year-old nonalcoholic drink originally made from small Sicilian apples, herbs and spices and transported in wooden kegs. In the early 1960s, the duo procured rights to the recipe, started a company in Salt Lake City—where they've been headquartered ever since—and gave it an Americanized moniker: Apple Beer.
The drink made its big splash early on, but has found renewed popularity with recent gourmet- and local-food trends. The noncaffeinated, family-owned business is a perfect fit for Utah, but the "soft drink with a head" (although, in reality, it has no head retention) is distributed in can, bottle and draft form throughout the Intermountain West and as far away as the Caribbean, where it's served at weddings.
However, holy matrimony isn't needed to enjoy this light libation. Locally, Apple Beer can be found at restaurants such as Cafe Rio, Este Pizza Co. (on draft), Pier 49 Pizza, Chuck-A-Rama, Baijo's and others, and at grocers such as Whole Foods, Rico Locals and Good Earth. The drink's fresh flavor pairs nicely with pizza, a hearty sandwich and a crisp salad, or can be used as a marinade for meat if you're feeling experimental.
While quaffing Apple Beer, you'll notice its refreshing crispness, like a green apple. Also, it doesn't have the sweet aftertaste that you find in many mainstream soft drinks. That's because, in bottles, it's all-natural, made with pure cane sugar—rather than corn syrup—and has no preservatives. It's like drinking a fresh piece of fruit.