The Hotel: Arcade, anyone?
Tuesdays just got a lot gamier at
The Hotel
. The guys who used to run Game Night at The Sandbar have moved their operations to The Hotel for Arcade Night. Not only can you play games on the Kinect and more standard consoles, but there's dancing in the basement, as well. DJ Hunter was on the 1s and 2s, offering better-than-average music to play pool to. Heads up: the game guys, Brenton Leu and John Roh, have an event coming up on March 22nd playing
Killzone 3
. The Hotel is a pretty vibrant place—which means games and gamers have officially gone mainstream. Congrats! Have a beer and a cocktail and go play your
Rockband
and such at 155 W. 200 South.
Ladies Night At The Bay: They Don't Play, It's For Real
Wednesday night is Ladies Night at The Bay. DJ Jello gets partying down to a science on Hump Day. Never been to The Bay? It's a beautiful building with a huge dance floor. You've got no excuse not to go to 404 S. West Temple.
Getting Hyphy: Hypa Thursdays
Studio 27 is one of the rowdiest "alternative" lifestyle clubs in the city, and its resident entertainment maestro Superstar DJ Dega is bringing it again with Hypa Thursdays. He claims they have the best drink specials in the city and the hottest bodies. We can vouch for the latter, the former you will have to see for yourself at 615 W. 100 South.
Quick Club Matters Rule Rundown: DJ Requests
• Never request a song while a DJ is in the middle of one
• Always tip
• Don't request anything from The Black Eyed Peas. Super Bowl. Need we say more?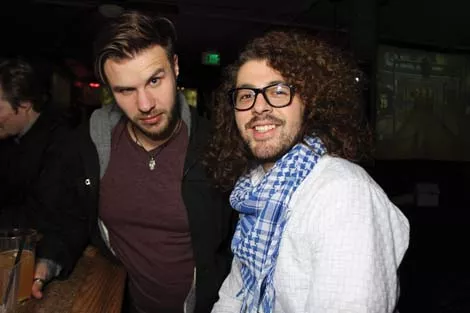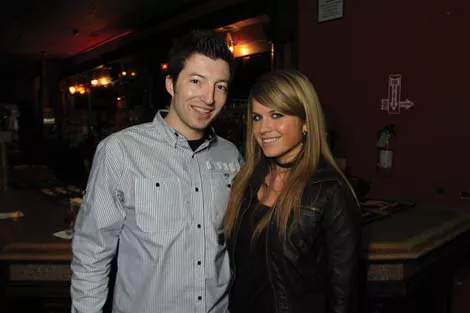 Hotshots from The Hotel:
1. Brenton Leu, John Roh
2. Rachel Smith, Stuart Anderson
3. Chad England, Amy Stevens
We want to keep Utah up to speed on local nightlife. Submit tips about club openings, closures, remodels, special events, drink recipes and noteworthy changes to comments@cityweekly.net.