BEST CLEAN & LOCAL FILM FEST
FourSite Film Festival
Maybe the presence of Sundance has led us to assume that film festivals are all about "edgy"—and often not-appropriate-for-allaudiences—fare. This Ogden-based indie-film showcase takes a different view, summarized by the slogan, "It's all in good taste." But, you needn't assume that such a focus invites nothing but mawkish or amateurish efforts. And while a few features generally come from out of state, most of the offerings are from Utah filmmakers, including this year's compelling documentaries about Bataan Death March survivors and drug addicts in Utah County. There's room for more than one kind of film festival. FoursiteFilmFest.com
BEST NEW FILM FESTIVAL
Salt Lake City Film Festival
From the hipster romantic comedy of Breaking Upward to the awful fabulousness of Troll 2, the Salt Lake City Film Festival could be a beloved institution in the making. Festival directors Chris Bradshaw and Matt Whittaker put on the first annual festival this August. Hosting movies at the Tower Theatre, the Main Library, and the U. of U. Fort Douglas Post Theatre, the Salt Lake City Film Festival reminds locals that film festivals do not need glittery Hollywood stars to promote great independent films. SaltLakeCityFilmFestival.com
BEST POLITICAL FILM SERIES
SLC Film Center
The "War on Drug Policy" film series featured Waiting to Inhale, a movie that highlights the federal government's merciless enforcement of marijuana laws, even in states that have recognized that patients need it. The film series didn't stop there: Lockdown explored Draconian drug law penalties, and American Drug War revealed why the war on drugs is the longest war in American history, yet can never be won. Sponsored also by the ACLU of Utah and the High Road for Human Rights, the "War on Drug Policy" proved that it takes several films to explain all the outrageous consequences of prohibition policies. SLCFilmCenter.org
BEST FILMS FOR THE MONEY
Friday Night Flicks, Films at the Library, Sundance Outdoor Film Series
Everywhere you turn in Salt Lake City—especially during the warm nights of summer—someone is screening film for the public, for free. Take the Friday Night Flicks series, which highlights a different Salt Lake City park each week during its summer stint. Then there's the Sundance Outdoor Film Series down at the Gallivan. Or, for year-round fun, there are the multiple film series housed at the Main Library including science films, foreign films and even senior movie afternoons. SLCEvents.com/Friday_Night_Flicks; SLPL.Lib.UT.US; Sundance.org
BEST IMPORTED WORK OF GENIUS
Susan Marshall's Cloudless Suite
Ririe-Woodbury Artistic Director Charlotte Boye Christensen decided to integrate New York-based MacArthur Genuis Grant recipient Susan Marshall's Cloudless Suite into the company's Surfaces program because she felt Marshall's unadorned choreography was rooted in a searing, unpretentious sense of truth that would leave both the performers and the audience feeling naked. Marshall's choreography—which is composed of everyday gestures, such as pecks on the cheek—wowed Utah audiences and helped create a memorable finish for Ririe-Woodbury's 45th season. SusanMarshallAndCompany.org
BEST BICHES
Ballet West's Les Biches
Ballet West's brilliant production of a trio of ballets from the legendary repertoire of the Ballet Russes (a company that flourished 100 years ago and paved the way for contemporary dance) caught the eye of Dance Magazine and The New York Times. The most daring work of all was Bronislava Nijinska's Les Biches, which depicts a flirtatious, wildly entertaining Jazz Age "drawing room party," where flappers in feathered head dresses and beefy athletes in staunch poses breach the social mores of the day, one innocently suggestive duet a time. BalletWest.org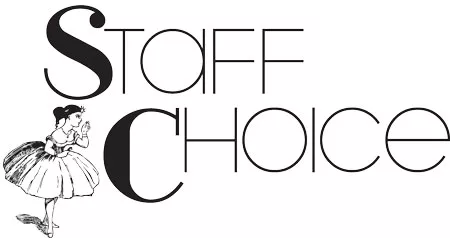 BEST LOCAL CULT MOVIE
Delightful Water Universe
Local film maker Trent Harris has been talking about making a political film about Bigfoot since 2000. Like any mad obsessive, he can't let go of his dreams, and last November finally premiered Delightful Water Universe. It's vintage Harris, a rowdy epic about a reporter called Vicious, played by X96´s Bill Allred, running around Salt Lake City trying to save the world from Bigfoot. In Harris' world, the idiots run the asylum and the intelligent are brain-washed by TV. Which sounds about right. Harris is currently deep into Internet TV, so Delightful may be his last celluloid epic. As swan songs go, it's pure unadulterated Harris. delightfulwateruniverse.com

BEST UN-CHOREOGRAPHY
Movement Forum's Zodiac Tattoo
Founded in 2003 by Graham Brown and now co-directed with Danell Hathaway, Movement Forum performances are unlike any other in town. In fact, since they focus on total improvisation, Movement Forum performances aren't even like other Movement Forum performances. Any foundation such a performance might have is a general theme—like their most recent Zodiac Tattoo—and perhaps basic movement phrasing designed for the dancers to play off of. For all the chaos that can, and often will, ensue, the energy and beauty produced by this dynamic group is downright thrilling to behold. ThePickleCompany.org/MovementForum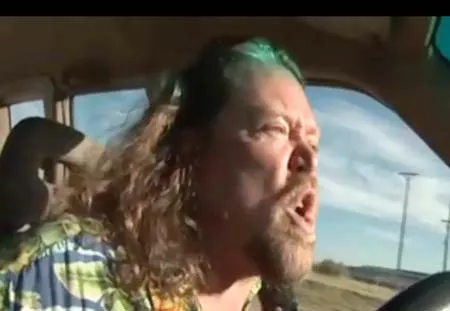 BEST TIDAL WAVES AND GOAT BUMS
Ballet West's The Tempest
Wow. Just, wow. Audiences of Ballet West's The Tempest know what we mean. We got swept up in the storm and blown away by the set. Rich fabrics, thoughtful details and extraordinary backdrops combined with ballet made for quite the production. Audience members could almost believe the billowing, diaphanous sea would drown the dancers. And those satyrs, with their crazy, amazing, springy legs and little goat bums almost brought us to tears. Those tears rolled down our cheek when I saw Iris' golden peacock costume. Bravo. BalletWest.org

BEST HUNGER FOR DANCE
My Turkey Sandwich's Open Faced—With a side of M.A.Y.O.
It's not such a leap to tie food and movement together. Dancers probably think about food all the time, especially when it comes to the calorie-burning creativity of modern-dance company My Turkey Sandwich founders Aaron Wood and Sarah Donohue. This summer's Open Faced, With a Side of M.A.Y.O. featured local dancers and unique collaborative efforts and performances that brought together dance, theater and film elements. Only by attending did one learn that M.A.Y.O. stood for Movement, Activists, Yielding, Oeuvre. Oddly, this stuff sticks with you. So, if dance be the food of love, serve it up. MyTurkeySandwich.org

BEST REASON TO SET YOUR ALARM SUNDAY MORNING
Another Language's Interplay: AnARTomy
One generally doesn't set one's alarm on Sunday morning in order to see a multi-media performance. However, this year—due to a time difference with collaborators in Wales—Another Language Performing Arts Company staged one of its signature InterPlay performances during the morning time slot many Utahans reserve for church. AnARTomy explored the human body and mind, and employed sophisticated technology to simultaneously weave together a performance composed of live music, dance, poetry and drawing (among other artistic media) as it happened in real time in various spots across the globe. The end result was more invigorating than a gallon of coffee. AnotherLanguage.org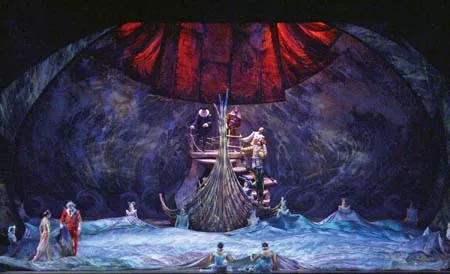 BEST THEATRICAL COMER
Jesse Pepe
Just who is this versatile actor who seems to have found a home at Salt Lake Acting Company this past year? He's appeared in three SLAC productions including Saturday's Voyeur '09, as Nick in Dark Play, or Stories For Boys, and as Michael Granger in Six Years. He's also been cast as Eugene in Brighton Beach Memoirs in Cedar City's Neil Simon Festival and Bagshot in Weber State's The Beaux Stratagem. Pretty remarkable credits, considering that Pepe has only just finished his freshman year as a musical-theater major at Weber State University. Pepe's become a rising star, showcasing a wide range of performing skills, from teen angst to comedy to slap-dash musical. SaltLakeActingCompany.org

BEST NEW LITTLE THEATER COMPANY IN UTAH
Dark Horse Theatre Company
Even with the recession shutting down many an arts organization, Dark Horse opened and staged the ribald musical The Best Little Whorehouse in Texas at the Egyptian Theatre in Park City this summer. Founders and local actors Daniel Simons, Ginger Bess, Ali Bennett and Jon Copier pulled off the nearly impossible feat with the help of 30 volunteers. And, in the end, it was all good: They managed to sell-out a number of performances, they paid every performer a stipend and they've scheduled two future productions. Sex definitely sells, but a sexy show in the face of adversity deserves a standing ovation. DarkHorseTheatreCompany.org

BEST ALUMNI SHOWCASE
Grand Theatre's Musical of Musicals: The Musical!
If one local production this year is any indication, Weber State University's musical theater program may be about to claim a monopoly on producing the state's next ridiculously talented generation of singin', dancin' stage performers. The show itself was an affectionate send-up of five beloved musical theater composers, decidedly pitched at an in-the-know audience. But, even those unfamiliar with Sondheim or Rodgers & Hammerstein could recognize talented cast young cast members like Michael Hernandez, Becca Lemon, Megan Rees and Kyle Olsen—every one of 'em a current or onetime WSU student. Whatever you're putting in the water in Ogden, spread the wealth a little. The-Grand.org


BEST SEASON-FILLER
Matthew Ivan Bennett, Plan-B Theatre Company
Talk about deadline pressures: One theater company building its entire season around your work. But, Matt Bennett came through with a lineup as impressive for its quality as for its quantity. First, he adapted Mary Shelley's Frankenstein for the annual Radio Hour production. Then, he explored the legacy of Japanese-American interment camps in Block 8. And, he finished with a terrific study of genius and perfectionism in Di Esperienza. Plan-B's new season begins with Bennett's Radio Hour adaptation of Alice in Wonderland. Talk about putting the "pro" in prolific. PlanBTheatre.org

BEST THEATRICAL STORYTELLING
Meat & Potato Theatre
Recently transplanted from Washington, D.C., this small theater company made its Salt Lake City splash with its production of The Infantry Monologues. Artistic director Tobin Atkinson emphasizes theater's roots in storytelling—the kind of human tradition that dates back to Homo sapiens' Stone Age origins. Monologues was a tight, disciplined production; packing such a big punch into a compact space, the bar has been set high for M&P's upcoming Shadows of the Bakemono—a spooky puppets-and-masks production in the style of Japanese bunraku. MeatAndPotato.org

BEST FUNNY VOCAL TRIO
The Lollipoppers
Kelsie Jepsen, Shanna Jones and Arika Schockmel of Salt Lake Acting Company's Saturday's Voyeur ´09: Radio Show sang a crowd-pleasing ditty at the Buttarspalooza rally in February at the State Capitol celebrating the imagined death and decomposition of Sen. Chris Buttars. Macabre and deranged lyrics floated through to the clean and chirpy vocals. The Lollipoppers made the crowd laugh, but some people winced and others chuckled in disbelief as the lyrics became increasingly detailed about the worms´ feast. The Lollipoppers, like Voyeur, demonstrates that one of art´s greatest contributions to politics is to highlight absurdity that some fail to see. SaltLakeActingCompany.org

BEST CLEAN UTAH COMEDIAN
Aaron Burrell
Comedian Aaron Burrell is the poster-child for a Utah comic. He's very proud of being LDS, and takes great care to stick to his religious beliefs, even in his act. He does not swear, and he tells jokes that are inoffensive yet clever and very funny. Somehow, he managed to find and marry an LDS girl who is also a comedian. What are the odds? Though he's still young, Burrell has developed a strong and clever style that allows him to get laughs from every person in the room, LDS or not. MySpace.com/airburple

BEST COMEDIAN UNDER THE AGE OF 12
Emily Haskins
Ten-year-old Emily Haskins is amazing. She walks onto the stage at Wiseguys and starts telling jokes like a seasoned comedian, with perfect timing and clever segues, and a presence that shows that she's completely comfortable standing in front of a roomful of strangers and making them laugh. She knows she's funny and can hold her own against any adult comic. The jokes she tells are uniquely child-centered, and yet they're universally funny to every age. My money's on Haskins to win the 2009 Utah's Funniest Kid contest.

BEST REASON TO STOP AND LISTEN
Ken Sanders Rare Books
Ken Sanders Rare Books is guided by a simple motto: "Creating chaos out of anarchy for a better tomorrow." Not only is this bearded antiquarian bookseller a regular on Antiques Roadshow, he also pulls together a wide range of authors to present signings and readings both around town and in his store. The likes of Charles Bowden, Wendell Berry and Amy Irvine have graced Salt Lake City with their presence, based almost solely on the fact that they are friends with Sanders. The bookstore was also the site of the late poet Craig Arnold's final reading before he disappeared on the side of a volcano somewhere in Japan. KenSandersBooks.com
BEST PLACE TO KILL OR DIE
Wiseguy Open Mic Night
Part of the joy of open mic night is not knowing what to expect. Would-be comics who live outof-state but regularly visit Utah for non-comedy related work often hit the stage. But the truly fascinating sets are those of locals who offer funny and, at times, painfully unfunny musings about life in Utah. The open mic nights are held Wednesday´s at the Wiseguy´s locations along the Wasatch Front. wiseguys.com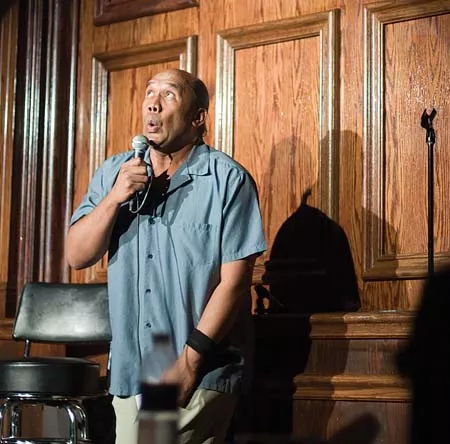 BEST DRAG-IN' LADIES
The cast of Egyptian Theatre Company's Pageant
Charles Frost's Sister Dottie may have been the most prominent cross-dresser on Utah stages during the past year, but Park City provided plenty of company. Six splendidly game performers—Wayne Burton, Dallin Garber, Douglas W. Irey, Jacob Johnson, Sean J. Carter and Marc Raymond—took the stage as the buxom, smiling finalists in the thoroughly fictional Miss Glamouresse competition. Wardrobe malfunctions on a hilarious scale— prosthetic breasts don't always stay where you want them to—were no obstacle to the energetic actors. EgyptianTheatreCompany.org

BEST SISTER HISTORY
Terrell Harris Dougan: That Went Well
Longtime Deseret News columnist Dougan had a unique story to tell about her experience as caretaker for her mentally disabled sister, Irene—and a unique way of telling it. Beginning with a 1950s childhood where "retarded" family members were often a source of shame, Dougan spins a memoir about the evolution of her own perspective on special-needs individuals through decades when the country's perspectives were evolving, as well. It's all the more impressive that she does so with humor and a refreshing lack of sentimentality, allowing both herself and Irene to emerge as complex and intriguing characters. that-went-well.com

BEST MULTI-CHALLENGED PERSONAL HISTORY
Longshot by Lance Allred
He grew up deaf, dealing with obsessive-compulsive disorder and living in a polygamist community before moving on to college basketball stardom and professional stops in the NBA and around the world. Former East High, U of U and Weber State hoops star Allred busts up the conventions of the sports memoir by bringing together all of the different parts of his very interesting life in Longshot. It's compelling by the standards of athlete biographies, triumph-over-adversity biographies or, really, biographies in general. LanceAllred41.com

BEST BOOK FOR "GETTING DOWN"
Utah's Low Points: A Guide to the Lowest Points in Utah's 29 Counties by Fred Nash
Everybody knows about Utah's world-class mountains, but Nash reminds us in Utah's Low Points that while, as Diana Ross once sang, there "Ain't no mountain high enough," it's also the case that there "ain't no valley low enough" in our state when looking for an outdoor adventure. Readers of this book will come to find that the statement, "That's really low," can lead to a lot of fun.

BEST REMINDER FOR WHY WE GO HIKING
Hiking from Here to WOW: Utah Canyon Country, by Kathy and Craig Copeland
Kathy and Craig Copeland give outdoor enthusiasts all of the technical, technological and geographical information they need when planning a wilderness adventure in the Beehive State. That should be enough, but their book Hiking From Here to WOW: Utah Canyon Country also provides personal stories and observations that remind us of why we find it necessary to leave air-conditioning and paved roads from time to time.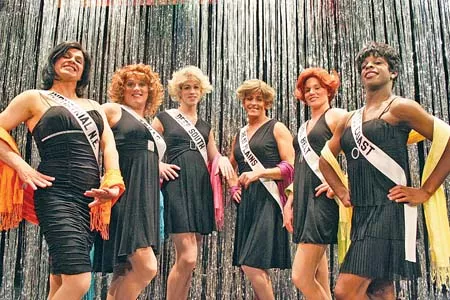 BEST ONE-WOMAN/ 12-CHARACTER SHOW
Sarah Shippobotham in The Syringa Tree
A longtime University of Utah faculty member and go-to dialect coach for local theater productions, Shippobotham doesn't often get her own chance to shine in the spotlight. But, Utah Contemporary Theatre gave her a perfect showcase for her many talents in this drama about two South African families—one black, one white—negotiating the apartheid and post-apartheid eras. Shippobotham played men and women, black and white, young and old—and inhabited every one of the show's characters fully. As wonderful as the behind-the-scenes support she provides may be, here's to more opportunities for her to command those scenes herself. UtahContemporaryTheatre.org

BEST ECLECTIC BLOG
The Selective Echo
Literate, informative, clever, entertaining, provocative, surprising, civil: Les Roka's The Selective Echo blog is all of those things and more. Subtitled "a blog of Salt Lake City at its cosmopolitan best," The Selective Echo runs the gamut from postings about economic policy and politics to those about food and restaurants, media, arts and entertainment, and even, yes, religion. The Selective Echo is one voice we love to hear, again and again. SelectiveEcho.com

BEST REASON TO ATTEND CHURCH
Sam Wilson
Best known for his 14 Stations of the Cross at the Cathedral of the Madeleine created back in 1992- 1993, University of Utah art professor Sam Wilson was rightly honored as this year's recipient of the Mayor's Visual Arts Award for far more than his religious series of paintings. Wilson's work uses both realism and illusion to add a magical touch to the everyday drama of the human condition—something he's grown familiar with through his work with Art Access and veterans, not to mention teaching all those thankless college students. FineArts.Utah.edu

BEST REASON TO STARE AT THE SIDE OF A BUILDING
V. Kim Martinez's On the Wall Project
There's a rag-tag group of radicals running about town painting walls. But, this time we're not talking about graffiti. The group consists of students taking a special-topics class about murals from University of Utah associate professor Kim Martinez. So far, they have tackled TRAX stations, the Salt Lake County building and the South Salt Lake Columbus Center, among others, delivering social and democratic murals to the community at large.

BEST EXHIBIT OF AN INCREASINGLY TRENDY TREND
Salt Lake Art Center's Contemporary Trends in Video Art
Over the past year, the Salt Lake Art Center has presented a series of contemporary video artists that normally Salt Lakers would have to travel to a coast to catch. Including the likes of the quirky but irresistible Miranda July, Mexico's Ximena Cuevas and Steve Reinke from Canada, this trans-national series ended on a more local note. Utah X/I was inspired by the German art exhibition Documenta X and featured four homegrown video artists: Brian Patterson, Peter Stemple, Amy Caron and Kerri Hopkins. SLArtCenter.org

BEST UNREADABLE BOOKS
Cult of the Book at Sam Weller's Bookstore
Although some of the books in this exhibit were indeed readable, the primary directive behind the curation of Cult of the Book was either to create works of art out of books or create books that were themselves works of art, investigating the intersection of books and art. The end result was an extremely varied collection of art works by more than a dozen local artists that explored every last angle of what a book is—from printing to paper making to tomes of information and everything in between. SamWellers.com

BEST PORCELAIN
Chuck Parsons
Parsons' delicate bowl- and bottle-forms are informed by the work of traditional Japanese pottery, yet carry a distinctly Western flair and a studied freedom of design that reveal his decades spent behind the wheel. Subdued glazes in celadon or temuku bring out this work's highly refined formal aspects, while recent experiments in raku firing with horsehair surface treatments have yielded stunningly explosive results. RedKiln.org

BEST BEER & ART PAIRING
Squatter´s Hells Keep ale
While the beer inside is tasty, the label on the 25 ounce limited edition bottles of Hell's Keep are worth framing all on their own. The artwork by William Swartzfager, who won a contest for the label design, tips a hat to Ralph Steadman's artwork on Flying Dog labels. Squatters.com

BEST PAY-IT-FORWARD ART
Kaziah Hancock
The self-proclaimed "goat woman" from Manti is selling her own paintings to raise money for her Project Compassion, through which she paints portraits of soldiers who have died in Iraq and Afghanistan and gives them to the soldier´s family. She is suffering from arthritis, and any money she raises will buy supplies and hire other artists to help with the paintings. KaziaTheGoatWoman.com

BEST NEW COLLECTIVE
Copper Palate Press
Not only is the little, tucked away, original brick garage amazing, but its location is also key. Behind the Guthrie Studios and the charged FICE gathering spot is the perfect place for photo and print collective. The work is great—sprawling to cover every inch of the brick interior all the way up to the ceiling. And the group includes many of your old and new local faves— John Andrews, Amber Heaton and Claire Taylor to name a few.

BEST CONTEMPORARY PHOTO CURATOR
Shalee Cooper
It's not easy. In her brief time at Saan's photo gallery, Shalee Cooper re-invigorated Salt Lake City photography exhibits—bringing us the HOLGA shows, and For the Love of Polaroid! She has a knack for, and profound knowledge of, not only toy cameras and their possibilities but also of cutting-edge contemporary photo artists and methods. Lori Ballard is a noteworthy international artist she brought to Salt Lake City. Cooper is a woman with her finger on the shutter release and on the pulse—it's nice she shared her insight. SaansDowntown.com

BEST PAINTED MENAGERIE
The Oyster Pirates
What a spectacle of tentacles, birds, ladies, deep-sea creatures and all the associated flora imaginable. Glossy and amazing, the collaborative paintings pack the house and draw big crowds—these pirates aren't messin' around. They manage to keep it consistent and technically incredible between the seven artists—often working the same surface. Thanks for washing up on our shore this year. MySpace.com/theoysterpirates
BEST USE OF STAG HEADS
David Ruhlman
Local artist David Ruhlman has been at his craft for a while now, but his show in January at the Finch Lane Gallery seemed to step things up. Loosely utilizing a form of folk art, Ruhlman's repetition of such images as stag heads, red crosses and various religious iconography imbues his work with a weighty mythology that speaks to the heart of the horrors of an ever-changing human condition—one seemingly uprooted by its own self-referencing past and allusory history. Although stylistically completely different, aesthetically, one can see how Ruhlman was darkly inspired by the likes of Edvard Munch. DavidRuhlman.com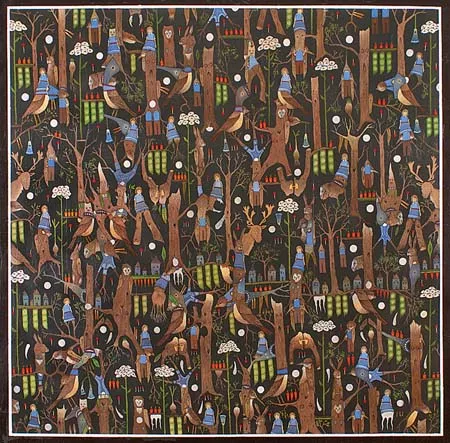 BEST DIY ARTS FAIR
Craft Lake City
For those who can't sew on a button, much less an entire messenger bag from scratch, Craft Lake City offered an eye-opening introduction to talented individuals creating handmade everything. Besides presenting fest-goers access to more than 40 vendors (many of whom normally sell their wares only online at sites like Etsy.com), the free, all-day event also featured local beer and food vendors, plus live music by local bands including Coyote Hoods, rockabilly family act Mad Max & The Wild Ones and others, attracting a diverse crowd, from wholesome to edgy types and everything in between. craftlakecity.com

BEST FEATHERY FANTASIA
Carrie Eldredge
If you've ever seen the lady, you know how mind-blowingly amazing her everyday style is. Funky, exotic, and just plain fresh would describe her digs. Her foray into jewelry is the same—her booth at Craft Lake City was filled with feathery necklaces and earrings that look as though they could swallow your head. But, when you try them out, they are exquisite. Finely crafted and made of nice materials, in a world of feather accessories, they are absolutely one-of-a-kind. CraftLakeCity.com

BEST CAPTAIN CAPTAIN STUDIO ADDITIONS
Ben Wiemeyer and Patrick Munger
You've known them for years—Wiemeyer for his work with the 337 Project and his grafitti murals and Munger as the guy who dyes funky shoes for his company, Lake of Salt. Now both working in Captain Captain Studios, they are furiously creating art that is asserting itself around town; Wiemeyer carrying on his explosive, ginormous body parts paintings and Munger moving successfully toward collage, drawing, and painting in addition to his wildly popular kicks. They are a good fit for the cloister of artists, and make a nice addition on open studio nights. CaptainCaptain.org

BEST PERMANENT COLLECTION REDUX
Jill Dawsey, Utah Museum of Fine Arts
It can be difficult to teach an old dog new tricks. It can be hard to keep a long-standing art collection relevant to ever-changing patrons. Jill Dawsey has done just that—with Then and Now and Desert Secrets, she has pulled works rarely exhibited from the museum's permanent collection, pieces that many have been surprised and delighted to be able to view. And, her approach to the exhibits resonates with contemporary issues— thoughtfully making apparent the parallels. James Rosenquist, Trevor Paglen, Phil Collins and rare Robert Smithson drawings are highlights. Who knew the UMFA had these things hidden away? UMFA.utah.edu

BEST PERSONAL ROUNDUP
Jay Heuman: Liberties Under Fire
Remember when Salt Lakers got to view Kara Walker and Jenny Holzer works without having to leave Utah? Finally! Awesome! If it weren't for a personal connection to these important female contemporaries in addition to the other prominent artists in the show by Salt Lake Art Center curator of exhibitions Jay Heuman, it just may not have happened. Nice push for bringing in some good names we'd been waiting for.

BEST WINE ART
Sundance Resort´s "Wine as Art"
To meet a great winemaker is to encounter a great artist, for he or she has unleashed boundless passion and soul in concert with studied technique and creativity to produce wines that can rightfully be called works of art. Hence, Sundance's celebrated Wine as Art program, which is established to partner with distinctive vintners who exemplify Sundance values such as commitment to the environment and the celebration of independent voice, spirit and creativity. The Wine as Art program at Sundance culminates each September in the annual Sundance Food and Wine Festival. Don't miss it. SundanceResort.com
BEST UNSETTLING PORTRAITS OF ROUTINE LIFE
Matt Glass
Matt Glass (who is also a freelance City Weekly videographer) turns ordinary people into murderers. He tucks dismembered body parts into desk drawers and places them on living room tables. He leads individuals into doomsday scenarios—the aftermath of a storm or unfulfilled prophecy of a failed cult. Glass' subjects appear at first to be completely, almost dreadfully normal, but in his photographs they become eerie, even macabre, figures—beautiful and disturbing versions of ourselves. GlassBrain.com

BEST ART GALLERY/RESTAURANT
Café Madrid
Dining at Café Madrid is always magical. But it's made even more so by the beautiful art that adorns the restaurant's walls. There is but one artist featured: the brother of Café Madrid owner Gabrielle McAfee, Juan Carlos Pino. But don't think this is simply a case of nepotism. Any restaurateur would love to display Pino's gorgeous paintings. His oils of women, in particular, capture an energy and vibrancy that is immediate, but also seem to span centuries. Like all great art, Pino's work is timeless, but don't take my word for it. Visit Café Madrid, order up a plate of tapas and see for yourself. cafemadrid.net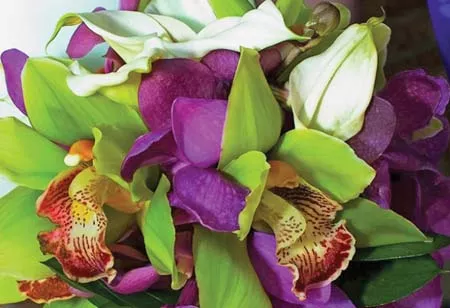 BEST FLOWERS AS ART
Kado Designs
More and more events around town include the floral signature of design trio Shelly Huynh Lewis, Brenna Quan and Marlo Miyoshi Shrives. As floral designers, they do big and little events with such flair that they've developed a following of people who demand to know what they know. As such, they've created a viable design school, offering workshops like Twisted Bouquets, Don't Eat Your Vegetables, Back to Our Roots, and Floral Fashionista. Don't mistake what they do with the work of a traditional retail florist shop; these three designers are hands-on, creative phenoms who are changing the floral-design landscape as we speak. KadoDesigns.com

BEST DISABILITY TURNED TO BEAUTY
Troy Hunter's Essential Tremors photography
Art Access Gallery has been an exemplary member of the community for its programs helping provide access to the arts for those with disabilities and with limited access. They've exhibited work by their teachers, mentors and students for 15 years, but have never mounted a show quite like this: Hunter's trembling hands create some of the most remarkable lenswork ever seen in this city, neon lights dancing in spirals or descending like rainfall, in photographic visions that would be hard even to conceive otherwise. AccessArt.org

BEST ARTISTIC EVIDENCE OF UTAH'S CULTURAL DIVERSITY
Contemporary Design & Art
Georgian immigrant Michael Melik recently moved to his second location, near 100 South and Main—as opulent as his first, a beautiful space to see art. And, he has featured artists from all over the world, but especially Eastern Europe émigrés, from Russia, Ukraine, Romania, Croatia, Lithuania, Armenia and more. He's also showcased stylistic diversity, with sculpture, photography and even a display featuring psychedelic art. NewArt4Utah.com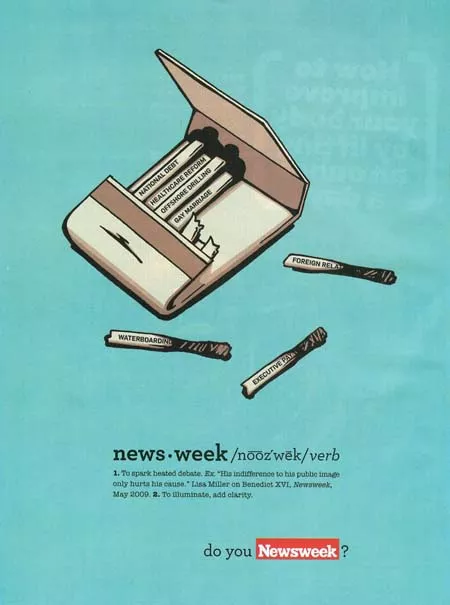 BEST MAD MAN
Trent Call
In an episode of AMC's Mad Men, an out-of-work bohemian blames ad executive Don Draper for perpetuating a culture of mass consumption, to which steely-eyed Draper replies, "And what would you do for a living if you were employed?" The cynical, jobless bohemian might also deride local artist Trent Call for creating some vibrant, witty house ads for Newsweek running in recent issues, but the truth is there is nothing wrong with getting paid to do what you love. Imagine, making a living off your art. It's a safe bet part of Call's freelance work helped fund more of his amazing graffiti-style paintings, maybe another cool art vending machine or limited-edition collection of drawings/cartoons. swinj.com

BEST ART RUN ROUGHSHOD
Saltgrass Printmakers' steamroller prints
August 2008 saw the debut of Saltgrass Printmakers' giganto-format prints made by rolling over them with a one and a half ton steamroller, and this year they repeated it at the Utah Arts Festival as a featured artist. Saltgrass may not have invented the technique (it's been done around the country), but they may have perfected the fun aspect of it, with artists of all ages contributing their carved wood blocks to go under the press. It's also a much better use of the vehicle than causing traffic backups in construction zones. SaltgrassPrintmakers.org

BEST FEMALE BELTERS
Utah Opera
If Utah Opera's 2008-2009 season offered anything, it was strong female roles and performers. Whether it was Deanne Meek as the villainous Regina manipulating those who love her to further her cause in the Southern plantation-set of Regina, or Jamie-Rose Guarrine's often-moving portrayal of the indefatigable maid Susanna determined to keep her man, Figaro, in Mozart's extraordinary Marriage of Figaro, Utah Opera lovers were rewarded with bright, burning performances that lingered long after the curtain came down. Verdi's Macbeth, which opens this year's opera season in November, suggests the tradition of powerful female roles will continue. UtahOpera.org

BEST SHOW TUNES UNDER THE STARS
Utah Symphony's Bravo Broadway
This year's Bravo Broadway tune fest at Deer Valley was billed as a tribute to the song-writing duo Richard Rodgers and Oscar Hammerstein. As the trio of singers—Lisa Vroman, Doug LaBrecque and William Michels—worked their way through classics like "Ol' Man River," "Some Enchanted Evening" and a couple of cuts from The King and I, it was hard to resist the warmth of the camaraderie among the performers. By the time they hit the finale, "Oklahoma!," they had the crowd in their hands. Despite the twinkling stars, it truly felt at times as if Utah, for a couple of magical hours, had been dropped into Manhattan. UtahSymphony.org

BEST LISZT LOVE
Leslie Howard at Utah Museum of Fine Arts
Sure, he was annoyed by the crying baby in the back of the UMFA auditorium. He commented on it after the concert and dished out stern looks during the concert. But, that didn't stop pianist Leslie Howard from thrilling his enraptured audience with wall-to-wall Franz Liszt at the University of Utah last winter. For Liszt aficionados, Howard's performance was ecstasy. For the rest of us, it was simply a magnificent Sunday afternoon filled with some of the world's finest music. Leslie-Howard.com

BEST PUBLIC SERVICE IN THE ARTS
Kent Rigby's nonprofit Midnight Recordings Studio
The architect and longtime gallery director (formerly Left Bank and New Visions galleries) now curates the Utah Artists Alliance gallery and, in the back of the building, the impeccably equipped Midnight Records studio. He funds the recording space out of his own pocket, with virtually no ad revenue and word-of-mouth growing slowly for the 18-month-old space. Very reasonable rates, and top-of-the-line gear, including digital recording mixers and instruments by elite manufacturers, have made it the choice for local bands like Oh! Wild Birds and others who want their music to match their vision but don't have lucrative record-label backing. MidnightRecordStudio.com


BEST SKULLS
Tessa Lindsey
Every painter paints skulls; a large percentage develop a fetish. It's nothing new, yet it keeps happening. And it works—just ask Damien Hirst. Lindsey conceded this in her works with the title Skulls Never Go Out of Style, where she managed to refresh the notion. Fabricated like Rorschach tests, these works on paper were absolutely to die for. They are alluring in terms of execution and presentation, and aesthetically go far beyond your average skull works...and she didn't even have to use diamonds. TessaLindsey.com

BEST UNDER-THE-RADAR ARTS EDUCATION
YouthCity Artways
One of the coolest youth outreach programs in Utah is also the least well-known. Funded in part by taxpayer dollars, YouthCity Artways strives to spend its money wisely—i.e., no fancy PR campaigns to inform the public about its many cool offerings. Instead, staff members rely on word of mouth to let people know when registration starts for classes on music and acting, bookmaking, visual art, creative dance, parent-child ceramics and other multimedia offerings. YouthCity celebrates diversity, works closely with the community (including a drumming class with The Road Home) and offers affordable access to experienced and professional artists including Brad Slaugh and Paul Heath. As the arts continue to founder in public schools, now, more than ever, it's time to speak up for organizations like this one. YouthCityArtways.org

BEST HIGH FASHION JUNK
WabiSabi
Down in Utah's thrifty, yet quirky, color country, the locals in Moab know to turn one town's junk into recycled haute couture. Every Mardi Gras, the good folks of the WabiSabi nonprofit network take their gently used junk and create high fashion. The catwalk comes alive with this avant-garbage design and the all-night party that ensues helps fund-raise for the org's great community network. The WabiSabi "thrifttiques" take over 350 tons every year of donated goods and funnel those proceeds (along with the fashion-show funds) into local charities like the Moab Free Health Clinic and the Canyonlands Film Society. WabiSabiMoab.org

BEST WEST-SIDE COFFEE AND CULTURE
Mestizo Coffeehouse
The Mestizo Coffeehouse formed as a nonprofit in 2003 with plans to create a unique, Chicana/o-themed arts museum on the west side. With the coffeehouse now open, the dream of a museum is still alive, but the coffeehouse itself has already created its own institution of art, poetry and community engagement. While music and poetry open-mic nights might be typical fare for a coffee house, Mestizo takes it up a notch with traveling art exhibitions, muralist apprenticeships, free Spanish language classes, and even a low-rider model-car club. Thanks to the limitless vision and drive of Ruby Chacon, co-founder of Mestizo, the coffee and culture on Salt Lake City's west side is very rich indeed. MestizoCoffeehouse.com

BEST ARCHITECTURAL DIRECTION
Prescott Muir
In June, the University of Utah named Muir director of the university's School of Architecture. Muir—the blueprint man whose résumé boasts serving on the Downtown Alliance and the Salt Lake Chamber of Commerce boards as well as a fellow of the American Institute of Architects—has had a hand in numerous iconic Utah creations like the Rose Wagner Center and Ogden's Pleasant Valley Library. With an eye towards conservation, Muir finds a balance between innovation and practicality. Muir has taught as an adjunct for the school since 1993. PrescottMuir.com

BEST YOUTH-POWERED FILMMAKING
SpyHop Youth Documentary Arts Program
The making of a documentary film requires a lot: cameras, boom mics, creative direction, tape, tears and sweat. Luckily, there's a place like Spyhop Productions where, through their Youth Documentary Arts Program, young filmmakers can get a crash course in wrangling many different elements of the media. The program offers a diverse curriculum of courses, ranging from the specific to the broad—such as the recent queer film-studies course examining the LBGT community or the famous REEL stories feature, which allowed a small number of high school students the opportunity to create socially-conscious five-minute documentaries. From classes on directing to sound engineering, musicology and apprenticeships, Spyhop appreciates that putting a camera in the hands of the youth can be a wonderfully dangerous thing. www.SpyHop.org/spyhoprecords