Page 3 of 6
COMEDY
BEST IMPROV GROUP
Laughing Stock
Laughing Stock is what happens when you take a bunch of local comedians, throw 'em onstage and have the audience tell them what to do, sort of like Whose Line Is It Anyway? Originally formed to fill seats between plays at The Off Broadway Theatre in downtown Salt Lake City in 1994, Laughing Stock is now the longest-running and most successful improv-comedy troupe in Utah. Great for a date night or evening out with the family, every show is cheap, hilarious and never the same. 272 S. Main, Salt Lake City, 801-355-4628, LaughingStock.us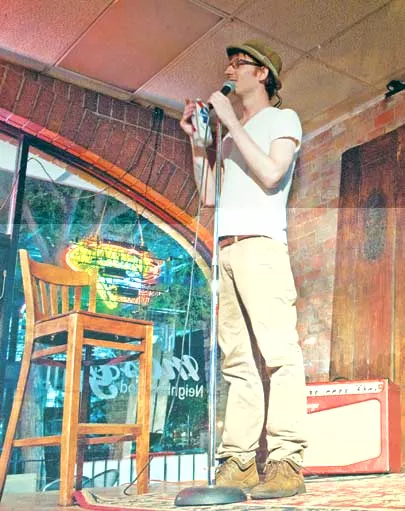 BEST STAND-UP COMIC
Levi Rounds

It's not the first time City Weekly readers have shown a fondness for the caustic comedic stylings of Mr. Rounds, which just goes to show that art doesn't have to be sweet to go down easy. Drawing material from a seemingly boundless well of loathing for both himself and the rest of the world, Rounds shares anecdotes about ill-advised attempts at drunken sex ("like trying to unlock a door with an overcooked penne noodle"), self-hating gay Mormons and overpopulation. He's all about the rage, and all the funnier for it­—and with his plans to relocate to Los Angeles, this may mark his last win in this category.
Facebook.com/Levi.Rounds
CRAFTS
BEST JEWELRY DESIGN
Christine Fedor/Punkenstein
With steampunk becoming one of the biggest genres of art to hit pop culture in the past decade, it has become hard to find creations that aren't overpriced or poorly pieced together. But Christine Fedor's pieces under the Punkenstein brand have become a great balance for those looking for a special item that fits their budget. Each gear, each key, each small bronze or copper creature is hand-picked to create unique rings, necklaces and brooches that catch the eye and flatter the wearer. Every piece also seems to come with its own back story. PunkensteinJewelry.com
BEST FASHION DESIGN
Sorry Clementine
Suzanne Holifield's clothes have done more than make her a mainstay designer in the community; they've cemented her as a vital addition to the fashion community. For nine years, Sorry Clementine has produced designs a little outside the norm, which has earned her a clientele who constantly return for the latest designs to come from her scissors and stitches. Besides doing phenomenal business in 2012, Holifield also created more than 300 original totebags for Craft Lake City artists and volunteers, putting her own touch on the event in a massively produced product. SorryClementine.com

BEST ART-OMOBILES
Speed: the Art of the Performance Automobile @ Utah Museum of Fine Arts
Automobile historian Ken Gross curated this exhibition of 19 eye-popping vehicles, from sexy sports cars to historic automobile legends to sleek and futuristic-looking streamliners. Ab Jenkins' record-setting Mormon Meteor III (pictured), now fully restored, is there, all shiny and new. The exhibition drew car collectors far and wide to Utah, including museum patron and former U.S. ambassador, John Price, and NBC talk-show host Jay Leno. Leno reminded attendees that our salt flats-racing traditions that locals take for granted are famous around the world. You can still catch the exhibit until Sept. 16, and then, it's gone in 60 seconds. SpeedUMFA.com
BEST SALTY PERFORMANCE ART
Jenevieve Hubbard
Conceptual artist Jenevieve Hubbard was not conservative with the production of her mesmerizing performance art at Nox Contemporary Art Gallery (440 S. 400 West) in February 2012. First ingredient: pure ingenuity. Second: three performers dressed in white (Hubbard, Stefanie Slade and Kim Schmidt). Third: a curtained performance group, Sons of the Atom, for unearthly sound. Finally: 250 pounds of salt. The performance was a symbolic ritual lasting three hours, as handfuls of salt were hypnotically taken from a large mound to create small piles, conceptually reclaiming spaces—giving back what humanity has taken away. JenevieveHubbard.com
BEST SECOND-HAND ARTIST
Reclaimed Sentiment
Phoenix Ostermann's method is to take objects from the past and bring them to life again with new meaning. She can frequently be found in local thrift stores, where she buys old frames with old images in them—an aged landscape, a photograph—and finds the inspiration to create. She also buys "mid-century" books with images she can use as her tools. The result may be a Norman Rockwell Thanksgiving scene with a brain on a platter, titled "The Brains of The Family"; or a happy family picnicking on the parts of a pig as a jester approaches with a giant carrot ("The Fool," pictured). ReclaimedSentiment.com
BEST CHANGE OF FACE
Aaron Moulton, Utah Museum of Contemporary Art
It was no matter of chance that Aaron Moulton assumed the position of senior curator this year just as the Salt Lake Art Center was becoming the Utah Museum of Contemporary Art. Building on the great foundation laid by Micol Hebron, Moulton—along with his team and Executive Director Adam Price—guided the venue toward more change this year than in the past 10 years combined. The seasoned Moulton knows every perspective of the art world firsthand and fits the demanding position ideally. Just as an artist has the power to change, his curation looks to have a transforming effect. 20 S. West Temple, Salt Lake City, 801-328-4201, UtahMOCA.org
BEST HISTORY-OF-SLC-ART GALLERY
Phillips Gallery
Phillips Gallery's importance lies in its unique representation of the past and present of the spirit of the region. Denis Phillips and his wife, Bonnie, opened the gallery in 1965. Some of the legendary artists it still represents are Lee Deffebach, George Dibble, Irwin Greenberg, Waldo Midgley, Moishe Smith, Bonnie Sucec, Cordell Taylor and Francis Zimbeaux. The gallery is a veritable museum of local historic and contemporary artists. Phillips-Gallery.com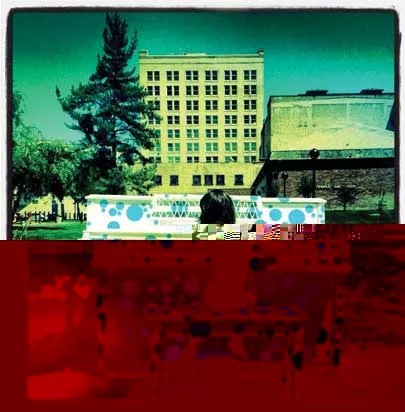 BEST PUBLIC INSTRUMENTS
Play Me, I'm Yours

Complain all you want about the sometimes-quiet downtown streets of Salt Lake City. For the magical month of June, they rang with the joy of pianos pummeled, tickled and teased by us the citizenry. At all hours of day and night, you could come across folks playing whatever their hearts desired on 10 upright pianos decorated by local artists, courtesy of the Utah Museum of Contemporary Art and the national Play Me, I'm Yours project. To which we say: Please come back soon.
StreetPianos.com
BEST GRANDE DAME
Anne Cullimore Decker, Rare Bird
Is there any woman in Utah's art world who has exerted so much influence and touched as many lives as Anne Cullimore Decker? Inspiring countless budding talents coming through the University of Utah Actor Training Program, Utah's leading lady has earned so many awards and honors over the years and held so many council and board positions that we'd run out of ink before we could list them all. When the U's department of theater presented its March benefit performance of Brighde Mullins' Rare Bird, it seemed the leading role of Harriet—the Las Vegas showgirl of a certain age—was simply made for Decker. As usual, Decker's performance brought down the house. Theatre.utah.edu
BEST FILMMAKER TO WATCH
Daryn Tufts
One of a group of actors who was featured in the curious outburst of Mormon-themed and Mormon-made movies in the early 2000s, Daryn Tufts surprised many of his thespian colleagues by turning into a great director. His first feature, 2010's My Girlfriend's Boyfriend, revealed a wry wit and a dab hand at both writing and directing. His second outing as writer/director, Inside, with British actor Luke Goss, focuses on an inmate trapped in a cell as a monster rages through the prison. We're waiting impatiently for this exercise in tension and mystery filmed in, of all places, Provo. All hail the evolution of a genuine Utah auteur. DarynTufts.blogspot.com
BEST CRAFTY STREET ART
Celebration of the Hand
Among the innovations the one-day arts and craft and DIY festival Craft Lake City brought to Salt Lake City this year, none is still so surprising, so aesthetically rewarding, as the Celebration of the Hand exhibit, which features 12 artists' wonderfully quixotic projects in the large metal frames that line 300 South between 200 West and 200 East. Whether the suspended hobbyhorse or the quilt with notes and candy tucked into its folds, the exhibition brings new life to a few urban blocks. CraftLakeCity.com