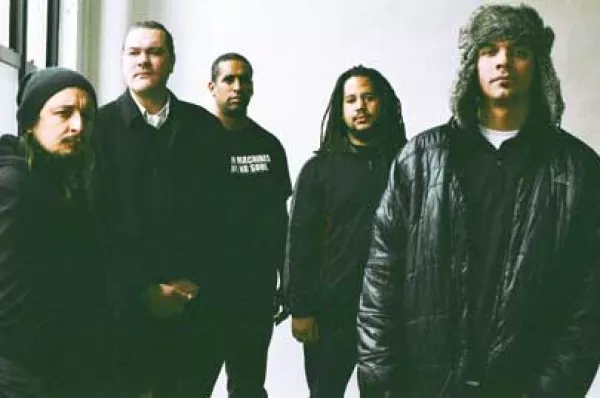 In 1997, at the tail end of the East Coast/West Coast rap rivalry that consumed the mid-'90s, a little-known Minnesota crew named Atmosphere released their first album, a word-of-mouth effort titled Overcast!. While everyone was focused on New York City and Los Angeles, the Midwest hip-hop scene was gaining momentum, and one of the heaviest hitters of this new independent movement was Atmosphere's emcee, Sean Daley, better known as Slug.
Since then, Atmosphere (Daley and producer Anthony Davis, aka Ant) has grown from a duo of angry kids writing songs about women and substance abuse to chilled-out family men who headline shows with Depeche Mode. Hip-hop, since its birth in the early '80s, has been predominantly aimed at the youth, and rap fans love to argue that getting old means getting soft. But the genre is still relatively young, and in the past decade, fans have just started to get a glimpse as to which artists are staying relevant and which ones aren't.
In April 2011, Atmosphere released their seventh studio album, The Family Sign. A melodic departure from their sample-based gritty rap, the album has been criticized and labeled as Atmosphere's "mature album." But don't say the word "mature" around Daley.
"We aren't supposed to say the 'M' word about ourselves," says Daley during a recent phone interview. "You [the interviewer] can say it, but we can't. I feel like cats that say that sound pretentious: 'This is my mature record.' Man, fuck all that. Just play your old-cat rap for old people."
But Daley's audience is as diverse as his catalog. "I'll play for audiences now and I'll look out and I'll see people in their late 30s and people that are 16. That's cool. It's great I get to be one of those guys," Daley says. Then he takes a long pause and lets out a sigh. "It's official—we've become the Eagles of independent rap."
One of the reasons The Family Sign is being dubbed a mature album is because, musically, it's one of the least rap-like efforts from Atmosphere. For the first time in their long discography, the group abandoned sampling and brought on keyboardist Erick Anderson and guitarist Nate Collis to help produce the album. In past interviews, Daley has claimed that The Family Sign is his most Prince-like album. Clarification was necessary: "Prince would do things that you weren't supposed to do with a synth on a pop record," Daley says. "In that sense, I felt a little bit of that in this record. On 'Ain't Nobody,' there's this weird, urban country thing going on. We were doing stuff that you're not supposed to do in rap."
At the age of 39, Daley claims he isn't dumbing down or streamlining his music, he's just over trying to prove himself. "If you listen to the old Atmosphere stuff like Overcast!, especially the writing, I'm writing for other rappers," Daley says. "At some point, I realized I've outgrown that. I don't care what other rappers think of me anymore. So I'm not gonna write for them, either. I wanna rap about whatever comes to mind."
Part of this growing process included shedding a longtime fictional character who appeared on many of Atmosphere's tracks, Lucy Ford (which is a play on words for "Lucifer"). "When it started, [Lucy] was about my relationship with alcohol," Daley says. "But really, she's a bucket that contains anything that I was co-dependent on. Even writing songs about Lucy became one those things in the bucket. So that's when I stopped. I didn't want to be that dude that was drinking, chasing ass and getting onstage and rapping. I was like, 'This is my life?'
"I can't present a world that is tiny," Daley continues. "I'm lucky enough to see a bigger world."
ATMOSPHERE
w/ I Self Devine, Carnage
In The Venue
219 S. 600 West
Wednesday, Sept. 19, 6:30 p.m.
$25