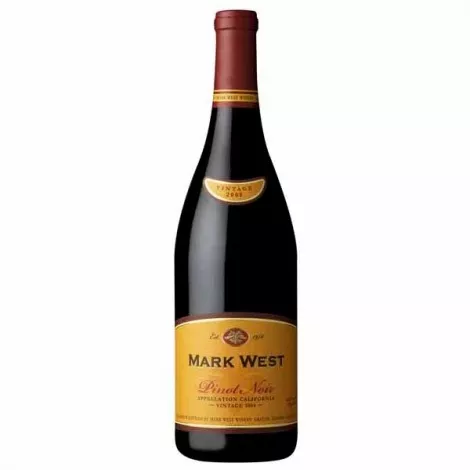 Now that autumn has begun, we tend toward cool-weather wines and the foods that go with them—more robust flavors than in summer. We're still grilling, but also braising, roasting, stewing and simmering. Fall's mushrooms and squash supplant summer's heirloom tomatoes (which never quite ripened, for some reason). And so, as the leaves pile up in the yard, we need heartier wines for our autumn table. Here is a smattering of mostly "under-the-radar" wines that I've discovered recently and found to be interesting. I think you will, too.
Insofar as the season means an abundance of mushrooms, it's a time to revel in 'shrooms' favorite dance partner: Pinot Noir. Can't afford Domaine de la Romanée-Conti? Me neither. The 2007 bottle I've had my eye on here sells for $3,522. But, just because I can't drink the world's best Pinot Noir doesn't mean I can't drink great and affordable Pinot. To wit: a poor man's DRC like Alex Gambal Savigny-Les-Beaune Vieilles Vignes 2007 ($45.69). Beanue Burgundies are some of my favorites and this one, from vines 50-plus years old, has a velvety texture and is lightly extracted, with bright red fruit flavors.
In the same price range, Domaine Serene 2007 Yamhill Cuvée Pinot Noir ($43.50) from the Dundee Hills of Oregon is a stunner. Racy acidity and depth combines with spiciness and a soft, medium-bodied texture that makes this vintage a young-drinking one; it's ready to go now. Better yet, if you can afford the award-winning Domaine Serene Grace Vineyard Pinot Noir 2006 ($128.50), by all means, invite me over!
More in my price range is an economical Pinot that Spencer's sommelier and occasional City Weekly contributor Louis Koppel turned me on to: Mark West Pinot Noir ($12.95). This is an incredible bang for the buck, a true "Pinot for the People." Winemaker Alex Cose packs a ton of flavor into this California Pinot, made from Dijon clone grapes, with pretty notes of strawberry and vanilla, the latter a result of the wine sitting in French oak for the better part of a year.
One more: If the name Joseph Wagner means anything, you probably know him as the co-founder of Caymas Vineyards and as one of America's premier winemakers. Well, his stamp is all over the heavenly Belle Glos Meiomi Pinot Noir 2008 ($19.99). I tasted this sensational Pinot at the Market Street Oyster Bar recently and was thunderstruck. Frankly, it tastes like a Pinot Noir that is 10 times more expensive. Do not hesitate to stock up.
Speaking of bargains, Root: 1 Carmenere from the Colchagua Valley in Chile certainly is one, on sale this month for a mere $9.99. Carmenere, called the "lost grape of Bordeaux," was rediscovered in Chile in 1994. This expression of Carmenere is one of soft tannins and rich plum flavors, with a hint of spice. It would go well with grilled meats and tailgate fare. From the same area, Montes Alpha Carmenere 2007 has nicely integrated oak, smooth mouthfeel and lots of red-berry flavors with black-pepper spice; surprisingly elegant for $21.99.
When I visited St. Helena, Calif., a while back, I stopped by Hall Winery and was very impressed by Kathryn Hall's wines, which I knew nothing about. Now, I'm a convert, especially thanks to Hall's T Bar T Ranch Cabernet Sauvignon, a real stunner. Unfortunately, that one's not available here. However, I highly recommend checking out Hall's Napa Valley Cabernet ($32.99), Sauvignon Blanc ($19.99) and "Kathryn Hall" Cabernet Sauvignon ($74.99), named for the winery's founder and winemaker. It's Hall for fall.