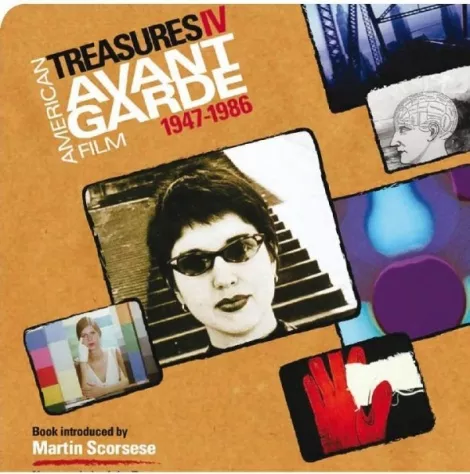 There are few genres within cinema that remain as marginalized as avant-garde or experimental film, and there are a number of reasons for this. First, this work is just flat-out difficult to find. Independent non-narrative film rarely is screened outside select urban venues, museums and universities. This isn't due to snooty elitism, as some might have you believe. Often, it's simply a matter of technical limitations. Usually, these films were made to be shown in 8mm or 16mm— formats quickly approaching the esoteric high-priest cultsmanship of the vinyl turntable—so not every corner movie house is equipped to screen them properly.

Also, given that most of us have learned to equate movies with storytelling, nonnarrative forms can often seem like an acquired taste—which is to cast aspersions on no one. Experimental filmmakers never intended to woo commercial interests or play to a mass audience, so these films and filmmakers had to find safe harbor where they could: in smallish, sympathetic cadres.

Of course, the charge that a small group of enthusiasts necessarily equals an "elite" was a much easier sell before the Internet era. Now, all manner of freak flags convene as nonadjacent, virtual nations of the mind. All by way of saying: Forget what you've heard. Time, taste and technology finally are catching up to these gorgeous little masterworks. These films are for anyone and everyone, provided he or she has a healthy curiosity, a sense of humor and a willingness to let go.
The great wonder of discovery awaits you in the new two-disc set Treasures IV: American Avant-Garde Film 1947-1986—and the importance of this DVD release cannot be overstated. This edition—produced by the National Film Preservation Foundation under the loving guidance of that group's vice president, Jeff Lambert—represents a breakthrough. Most of these classic films have never before been available for home viewing in any format. Now, here they are, in stunning digital transfers, produced from original celluloid preservation prints funded by the foundation and overseen by major American film archives. Previously restricted to rare screenings of timeworn prints, these films are now virtually at our fingertips. And, while viewing these crucial works on DVD is no substitute for watching them in their intended milieu, watching these fantastic digital transfers is the next best thing—and phenomenally better than not seeing them at all. As a package of experimental films, this two-disc set is peerless. While no selection could ever bat a thousand for any viewer, only the most doggedly closed-minded among us could honestly fail to find a great deal to enjoy here. The variety is simply too great.

The main prerequisite, however, is to look with truly open eyes and to, as much as possible, refrain from casting about for "meaning"—at least not right away. Too often, we treat abstract work in all media— painting, poetry, music and film—like some obdurate sphinx that simply won't give up its secrets. In fact, most of the meaning—the play of a hot color against a cool one, or the rhythm and minor variation generated by repetition or the goofy fun of playing dress-up and reconnecting with lost, childlike wonder—is right there on the surface. For years, the avant-garde has given us flowers, and we've eaten it like spinach. What gives? By way of conclusion, allow me to direct you to some of the absolute high points of Treasures IV—with the understanding that, in my opinion, there is not a single bad film in the entire set. Some, however, are richer than others, particularly as entry points into experimental film more generally.

Standish Lawder's Necrology (1967-70) is a single-shot, single-idea film that represents dark avant-garde comedy at its apex, a kind of existentialist Kids in the Hall sketch. Marie Menken's Go! Go! Go! (1962- 64) is a cyclotronic portrait of New York City, using not only fast-motion but also complex editing to generate a silent speedmetal poem of urban existence, guaranteed to exhilarate.

The great Stan Brakhage is represented by one of his best films, The Riddle of Lumen (1972), which is made up of a series of deceptively ordinary images of the various ways that light can play across surfaces and objects in the world. If you've ever been surprised by a midday shadow across your wall, Brakhage is on your wavelength.

Finally, I must echo several other reviews of Treasures IV by confirming that, if there is a "best film" of the lot, it is Hollis Frampton's (nostalgia) (1971), a semi-autobiographical meditation on memory, erasure and time's destruction of all things. In a way, it's a fitting exemplar for this DVD set, which stands as a testament to those working tirelessly to retard cinema's inevitable decay. CW
TREASURES IV:
AMERICAN AVANT GARDE
FILM 1947-1986
National Film Preservation Foundation