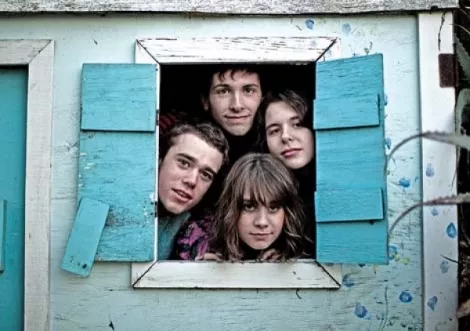 Thursday July 8


Avi Buffalo, Modest Mouse
While headliner
Modest Mouse
will surely get most of the attention as the 2010 Twilight Concert Series kicks off its season in its new home, Pioneer Park, you'll want to make sure to get downtown on time for opener
Avi Buffalo
. The Long Beach, Calif., folk-pop crew is built around the cutting songwriting of former skateboarder-wannabe Avigdor Zahner-Isenberg, who spent much of his teen years recording sketches of songs on his laptop between stints leaping into a half-pipe. The band's self-titled debut is full of pretty sounds, to be sure, but they're not afraid to raise a ruckus, too: Avi (the man, and hence the band) is fond of what he calls Nels Cline-style "really tasteless brutal speaker-gargling." Should be a worthy appetizer for Isaac Brock's distinct yelping and Modest Mouse's guitar noise.
Pioneer Park, 350 S. 300 West, 7 p.m., Free
Friday July 9
Kaskade
For the better part of a decade (that would be the '90s), Kaskade was one of Salt Lake City's own, spinning tunes and running the Mechanized record store. Now he's gone fully mega-huge in the dance community since bailing town for the Bay Area in 2000. In the past year, he's remixed hits for Lady Gaga and Beyonce, Timbaland and Keri Hilson, taken up a residency at the Wynn Las Vegas for this summer and released his sixth album, Dynasty, a winning follow-up to his hugely successful Strobelight Seduction set. And when he's not jetting off to perform to a mass of millions of jiggling dancers at Carnival in Rio, he's dropping into intimate clubs in places like Salt Lake City. The Depot, 400 W. South Temple, 10 p.m., $25
Saturday July 10
Rachael Sage
She's been labeled by some a cross between Elton John and Kate Bush, and if that didn't send a frightened shiver down your spine, you just might be the audience for audacious singer/songwriter Rachael Sage. She certainly shares the theatricality of those over-the-top Brits—she has a drama degree from Stanford and has studied at The Actor's Studio—and even when she's playing a small environment like a bakery or house concert (as she is in Utah), her concerts offer much more than simply quirky tunes. She's part singer, part storyteller and all about entertaining with her songs that veer from poignant to simply silly. And the cover of Hall & Oates' "Rich Girl" on Sage's new album is none too shabby, by the way. In addition to headlining a Bridger Folk Society show in Logan, she'll headline a Magpie House Concert in Salt Lake City July 11; visit MagpieHouseConcerts.com for info and reservations. Crumb Brothers Bakery, 291 S. 300 West, Logan, 7:30 p.m., $13
Monday July 12
Mondays in the Park
One of the gems of the summer concert season is this series that takes place on Mondays through Aug. 23 in front of the Chase Home Museum in Liberty Park. The annual program is designed to showcase the state's array of cultures via folk music and ethnic dance. Any given week, one might find Sudanese refugees performing dances from their homeland, or Tongan singers, or Ethiopean dancers, or Scottish pipe players. This week, you can see Khemera dancers from Cambodia and the Kenshin Taiko Group performing Japanese drumming. Chase Home Museum, Liberty Park (1150 S. 600 East), Salt Lake City, 7 p.m., Free
Tuesday July 13
Paul McCartney
You wanna know how to tweak the Beatles fanatics in your life? Mention that Sir Paul was only the third-best songwriter in the band (sorry, Ringo-philes). That started a nice debate among some fellow music dorks and myself when McCartney's first concert in Utah was announced a few months ago. Not exactly sure why he's calling his 2010 jaunt the "Up and Coming" tour, given that Sir Paul's now 68 years old, but McCartney's been getting rave reviews for his live shows mixing Beatles tunes, solo cuts and "time to go grab a beer" songs, aka anything by Wings. And it's certainly preferable to have McCartney in the public eye for his music rather than high-profile divorce cases. Rio Tinto Stadium, 9256 S. State, Sandy, 7:30 p.m., $46 to $250
Wednesday July 14
Or, The Whale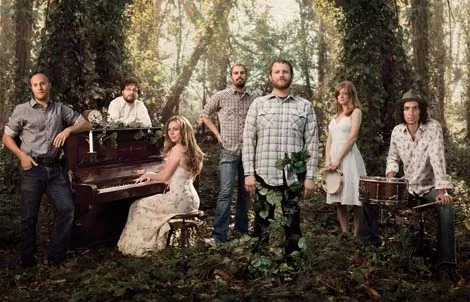 These San Fran roots-rockers started inauspiciously with the placement of a Craigslist ad looking for folks interested in starting a "sweet country-rock band." Four years later, the band has just released a potent self-titled sophomore disc full of pedal-steel, roadhouse piano, male-female harmonies and occasional bursts of Neil Young guitar-noise. With seven members, Or, The Whale is capable of taking their music in any direction they choose, and they choose wisely on songs like "Datura," an ode to the hallucinogenic powers of jimson weed, or the percussive-heavy "Black Rabbit," with its massive chorus and driving beat. Tours with Fleet Foxes and Two Gallants have turned them into a worthy road machine, as well. Locals Fox Van Cleef and The High Beams open the show. The Urban Lounge, 241 S. 500 East, 9 p.m., price t.b.a.
Coming Up
Minus the Bear (In The Venue, July 15), Teenage Bottlerocket (Kilby Court, July 15), Girl Talk (Pioneer Park, July 15), Quintron & Miss Pussycat (The Urban Lounge, July 16), Rogue Wave (In The Venue, July 16), Ben Folds w/Utah Symphony (Deer Valley, July 17), Deadmau5 (Great Saltair, July 17), Mike Pinto (Burt's Tiki Lounge, July 17), Kings of Leon, Built to Spill (Usana Amphitheater, July 19), Lords of Acid, My Life with the Thrill Kill Kult (Club Sound, July 20)