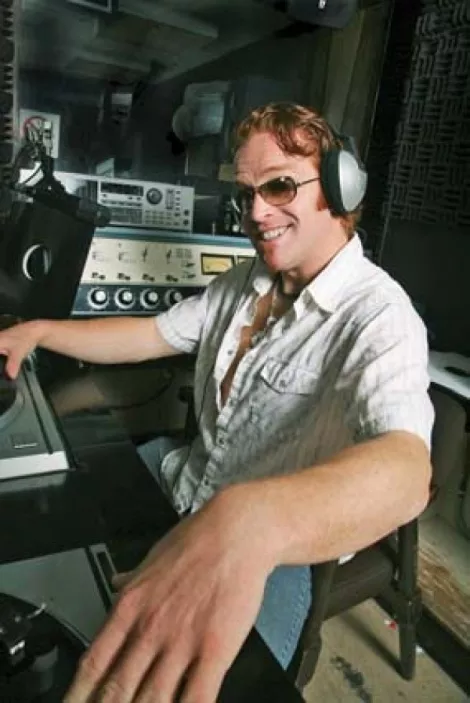 College life swarms with regrets: Bacardi-induced gutter naps, beer-goggled hookups and the ill-effects from altered-state procrastination, to name just a few. But the greatest threat to one's moral fiber comes from following the lemmings to the college-music sea and becoming "that guy" (or "that girl"). You know: the young collegiate whose musical taste is dictated solely by MTV, FM radio, Alt Press, NOW Compilations, American Idol, on-campus concerts, football fight songs, club jams/bangers, "what's poppin'" and the like.
Well, since "those guys" abound on college campuses and "that guy-itis" is clearly contagious, here are the three important guidelines for retaining musical integrity amid a hailstorm of negative influences that is collegiate culture.
Rule 1: Don't trust the indie film soundtrack
Zach Braff compiled an impressive roster for the soundtrack to his 2004 indie-smash Garden State. Mega-stars Coldplay drew in the masses. Dearly departed Nick Drake taught youngsters a lesson on the roots of nu-folk. And from indie rock to electro-pop, the rest of the disc oozed hip, young coolness. But a month after the film's release you couldn't walk into a coffee shop, clothing store or college party without hearing the same Shins, Frou Frou or Iron & Wine songs over and over ad nauseum. Just one song a piece. Just the ones that Zach and Natalie awkwardly trysted to.
True, soundtracks can be an excellent resource. But you'll have to dig in to find the meat. Choose a track you enjoy, then find out who wrote it, where they came from, what else they've released and whether they're anything more than a one soundtrack hit wonder (Cary Brothers, who?). Odds are, in this digital age, you'll find more then enough information with just the click of a mouse.
Wikipedia, YouTube and MySpace are excellent resources for this type of artist study and indie cinema hosts like Broadway Centre Cinemas (111 E. 300 South), Tower Theatre (876 E. 900 South), Brewvies (200 W. 677 South) and the SLC Film Center (SLCFilmCenter.com) supply ample investigatory material.
Just a brief investigation will allow you to bypass classic "that guy" faux pas such as public outbursts of, "I love this soundtrack," or, "Oh, oh, oh, this is the scene where they go to the rich, velcro dude's house, and he shoots the arrows into the air, and she gives him that look and tugs on her ear. l love, love, love that scene," when someone is actually spinning a full-length, Zero 7 album.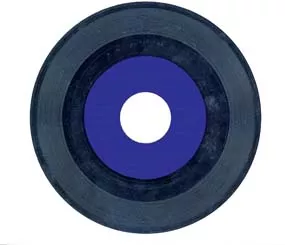 Rule 2: Don't trust the DJ at that hip college bar
Anyone can be a DJ. These days all you need is an iPod and the ability to place numerous songs into a single play list. Most disc jockeys don't even jockey discs anymore! So taking cues from the kid in the pink Ray-Bans, Cheap Mondays and DayGlo-all-over-print-hip-hoppy-in-an-ironic-sort-of-way T-shirt behind the speakers may not be the best idea.

Refer to Rule 1 when seeking advice up in the club. Ask about a song you like and do some research. Or judge the DJ's musical credibility based on the quality of his or her entire set. Sure he played The Smiths' "Panic," a great song and cute, tongue-in-cheek reference to the ridiculous nature of his craft, but he followed it up with Panic at the Disco? Hang the DJ and avoid asking that guy for advice.

However, the humble record-store employee is the yin to the hit-or-miss DJ's yang. These people spend hours a day imbibing in quality music. You'll have to have your drinks before entering the store, but taking tips from the music played over the record-store sound system will expose you to great tunes and allow you to speak with a professional audiophile. A few of Salt Lake City's most knowledgeable music vendors include Slowtrain (221 E. Broadway), Randy's Record Shop (157 E. 900 South) and Positively 4th Street Music (249 E. 400 South).

Rule 3: Think for yourself
Don't let a soundtrack or a hip DJ or some long-winded journalist tell you what you like! If you love a band that others despise, own it. If you're rocking Panic at the Disco right now, thinking, "Screw this jerk for trashing my favorite band," tell me to screw off and turn it up! Your taste in music is your taste in music. Keep it that way, and you'll be just fine.