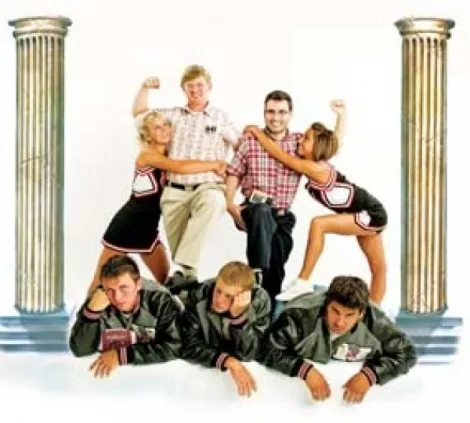 Would you rather live in the ascendancy of a civilization or during its decline?
So asked Tri-Lam Arnold Poindexter in the 1984 college-flick classic Revenge of the Nerds, which also happens to be the inspiration for the cover of our third annual Back to School issue. If you thought it was The Spazmatics from Liquid Joe's, remember: Those who cannot learn from history are doomed to repeat it every Saturday night.
Back on point: Students are the future of our civilization, our breweries and our Red Bull manufacturing base. Thus, City Weekly celebrates you, our Utah collegians, the only way we know how: Through a series of snarky-yet-helpful features designed to make your transition (or re-transition) from Real Life to Academic Life as painless as possible. Or at least dissuade you from going into Journalism.
In Back to School 2008, you'll read all about the best energy-drink buzzes for your buck, collegiate movies through history, staying in shape, the culinary versatility of ramen, how to be a volunteer, avoiding college-rock-itis, where to unwind in the 801 and more. It's all about ascendancy, kids …
Contents
What's the Buzz
The Reel Deal
Work it Girl
Ramen on Empty
At your Service
Don't Be "That Guy"
Party On
Too Cool for School